18,000 travellers barred from leaving Guangzhou
18,000 travellers barred from leaving Guangzhou

Link copied
Surge in Covid-19 cases prompts drastic travel restrictions as 170 patients remain in hospital in Guangdong.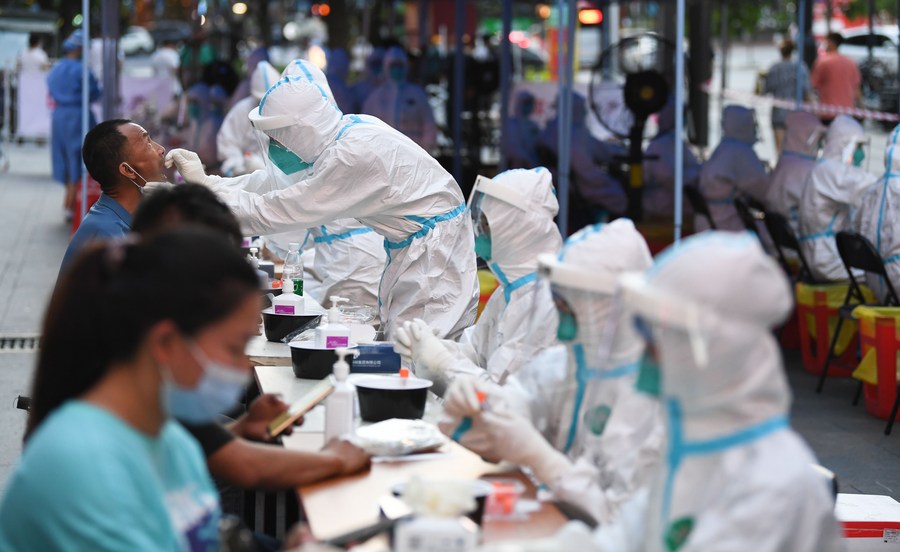 More than 18,000 travellers have been blocked from leaving Guangzhou on planes, trains and buses since Tuesday after failing to present a negative coronavirus test result obtained within 48 hours, along with a green health code, a senior city transportation official said.

Guangzhou, which has a population of about 18.7 million, decreed on Monday that all air, train and coach passengers must show timely test results to leave the city. On Friday, authorities suspended all bus services between Guangzhou and cities and regions outside Guangdong.
"The move aims to further reduce the flow of people, lower the risk of infection and prevent and control the spread of the novel coronavirus," said Shen Ying, deputy director of the Guangzhou municipal transportation bureau.
The number of passengers leaving Guangzhou has fallen sharply since the end of May. Shen said that about 61,000 passengers left Guangzhou by plane, train and bus on Tuesday, a reduction of 75 per cent since 30 May.
She urged Guangzhou residents to abide by measures introduced to curtail the Covid-19 outbreak and asked people to avoid non-essential travel outside Guangdong.
Guangdong reported four new locally transmitted confirmed Covid-19 cases plus another two from previously identified asymptomatic carriers on Wednesday, according to the Guangdong Health Commission. All the cases were found in Guangzhou.
The city reported three confirmed cases that were imported, including two from Malaysia and one from Bangladesh, plus another 10 imported asymptomatic carriers on Wednesday.
As of Wednesday, Guangdong has reported a total of 2,582 confirmed cases, including 1,059 imported ones. Some 170 patients remain hospitalised, reported China Daily.