Non-resident foreigners not allowed in Macao unless coming from territories with no Covid-19 cases for 130 days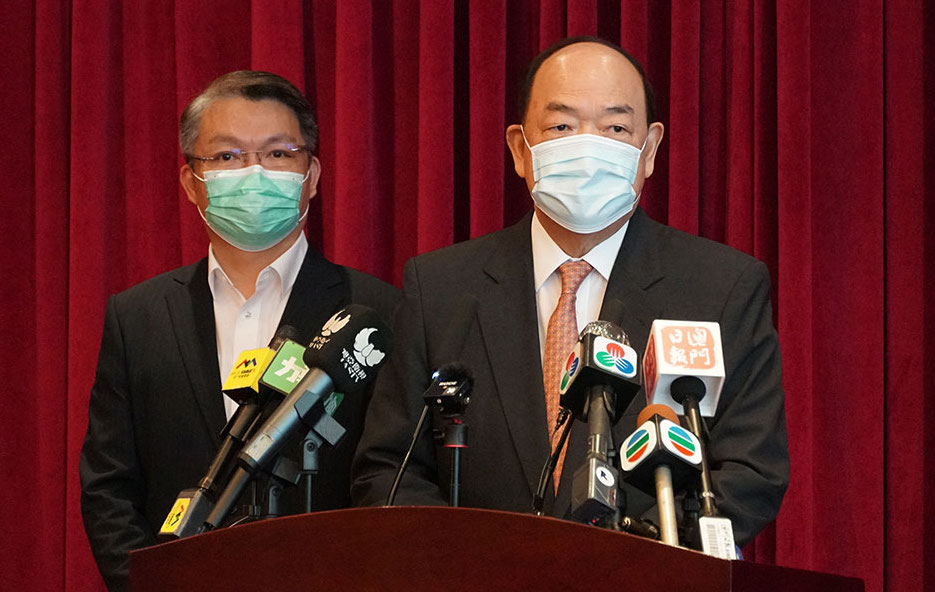 Macao will only allow non-resident foreigners to enter when they come from territories without cases of Covid-19 for more than 130 consecutive days, Macao SAR Chief Executive Ho Iat Seng said today.
Speaking before his departure to Beijing in a six-day official mission to discuss cooperation with neighbouring Guangdong province and measures to prevent and combat the pandemic.
Ho reaffirms that Macao "still has no plans to open to foreign visitors because (…) it cannot be said that they are in a low-risk area".
"If they stay in the same situation as us, for more than 130 days without any domestic infection case we can clearly consider (…) but at the moment no country can achieve this, so we still don't plan to open it," he said, quoted by Lusa Portuguese news agency.
Foreign Macao residents are still allowed to enter the Special Administrative Region of Macao but are required to undergo 14-day quarantine. This means that only non-resident foreigners will not be allowed to enter the SAR.
Macao, which never registered any case of community transmission of Covid-19, began to lift some border restrictions with mainland China, but follow mainland China policy of banning the entry of foreign visitors for now, something that has also been followed by Hong Kong, also said the Chief Executive.
On Tuesday, China has already indicated that it will authorize the issuing of tourist visas to Macao from all country as of 23 September.
The issue of individual and group tourist visas was authorized from today to residents of neighbour Zhuhai and is expected to be extended to the entire province of Guangdong on 26 August if the pandemic situation in both areas remains stable.
Ho admitted that without visitors Macao is facing great economic problems and a rise in unemployment
Individual and group visas for mainland residents had been suspended since January.
(Lusa/Macau News)