New 115 Covid-19 cases emerge in Hong Kong
New 115 Covid-19 cases emerge in Hong Kong

Link copied
Daily coronavirus infections in Hong Kong continued to stretch into the triple digits as 115 cases emerged on Sunday.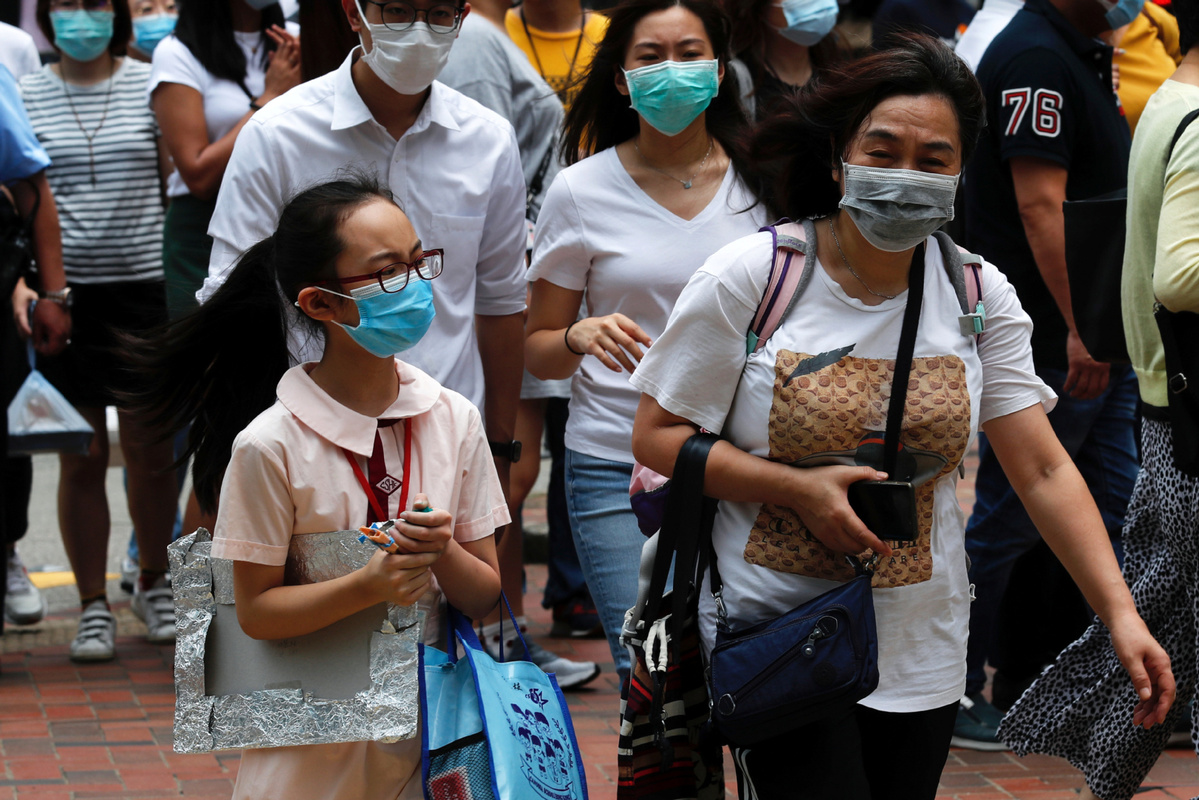 Daily coronavirus infections in Hong Kong continued to stretch into the triple digits as 115 cases emerged on Sunday, while an elderly man became the city's 34th fatality of the pandemic.
According to South China Morning Post, none of the infections were imported, the first time since 16 June that arrivals were not part of the daily tally, an absence that comes after the government closed loopholes relating to incoming sea crews and pilots.
The government is expected to extend its latest round of stepped up social-distancing measures another week in an attempt to break local chains of transmission. Of the new infections, at least 58 were tied to gatherings of family or friends, while 36 were untraced.
While the daily numbers have surpassed 100 for 12 straight days, the last three days have seen the figures fall slightly. But a top health official cautioned it was too early to draw conclusions.
"There could be fluctuations in the daily number [of infections]," said Dr Chuang Shuk-kwan, head of the Centre for Health Protection's communicable disease branch. "We have seen ups and downs in the past week."
The government has this past week ramped up its strategy to contain the third wave of the pandemic.
Under new measures that took effect last Wednesday, aircrew must take a virus test before they fly and have proof of a negative result, while ships without any cargo trade via the city are no longer allowed to make crew changes during their stop.
Recently tightened social-distancing measures that limit public gatherings to two people and ban restaurant dine-in services between 6 pm and 5 am will also be extended, sources told the Post.
The measures, originally scheduled to expire on Tuesday, will be prolonged given the run of triple-digit daily infections, according to a source.
Free Covid-19 testing will be made available to Hong Kong's 7.5 million residents and about 60 clinical technicians from mainland China will be sent to help, with seven set to arrive today to the city.
Four health advisers, however, suggested at a government meeting on Saturday that testing should focus on high-risk groups, rather than across the city, which was not cost-effective without a lockdown.
Details of the mass testing were revealed by state broadcaster CCTV and the national health authorities a day after the cabinet-level Hong Kong and Macau Affairs Office said Beijing would send help to Hong Kong following a request from local authorities.
(South China Morning Post/Macau News)