These are the best tips for getting a taxi in Macao
These are the best tips for getting a taxi in Macao

Link copied
Finding a cab in Macao is never easy these days. But there are some things you can do to increase the odds in your favour.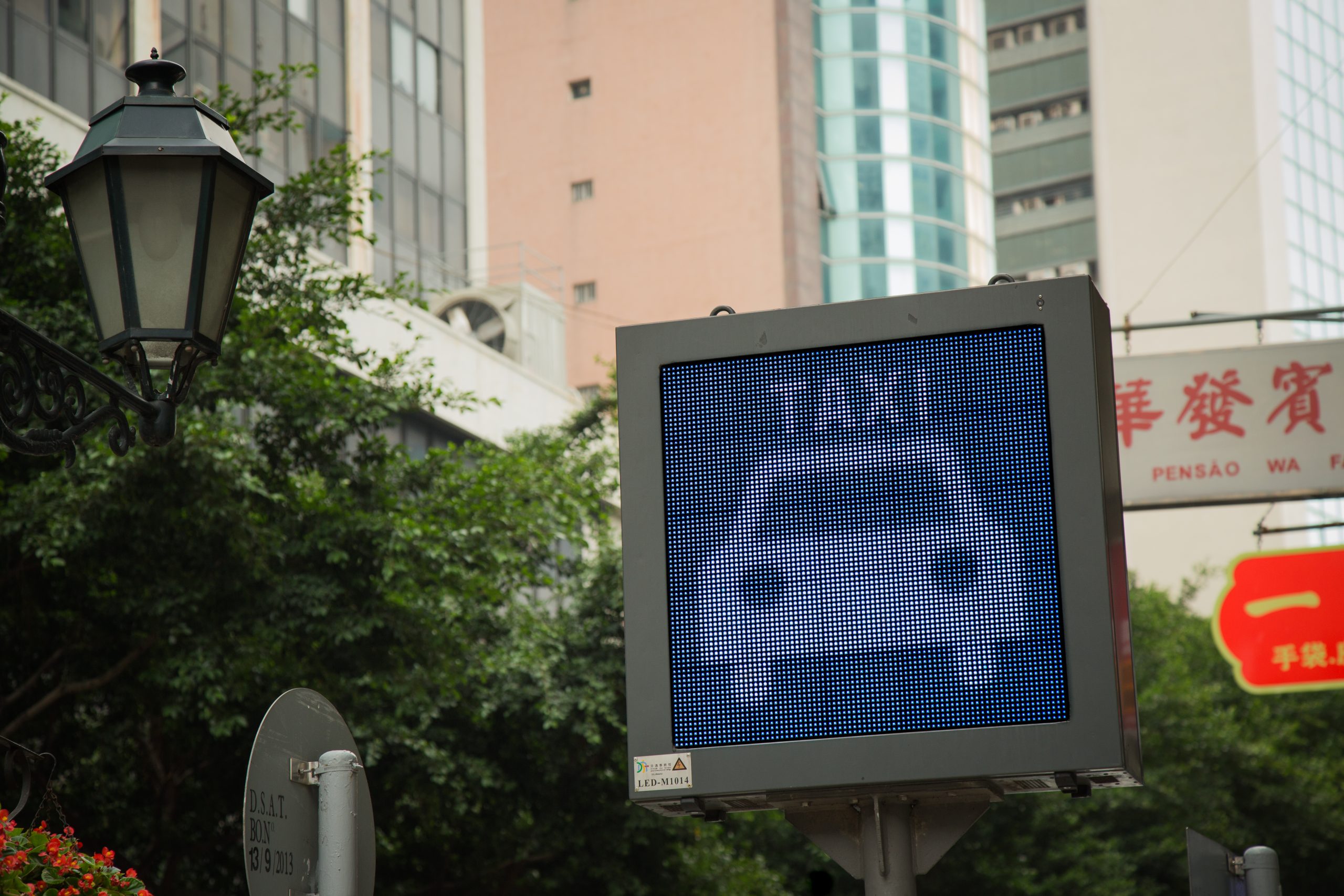 Getting a taxi in Macao can be a real challenge now that tourists are back. Demand is simply outstripping supply.
In July this year, the SAR only had 1,302 black taxis and 300 radio taxis, although the government is currently in the process of launching a public tender for 300 new common taxi licences – scheduled for later this year.
But even if all those new licences are awarded, there will still be less than 2,000 taxis operating in the city by the end of 2023. Some analysts say Macao needs at least 1,000 more taxis, immediately, to cater to demand from both the local population and visitors.
Black taxis are the most common. They can be hailed from the street (if you can find one that's free) or found at one of the city's taxi stands (if you don't mind the wait). You can also, in theory, book one by calling at 2828 3283.
[See more: Macao can forget about being an international destination until it fixes its taxi problem]
Radio taxis are only available via prior booking. You're meant to be able to call one on 2881 2345, or summon it via the official app or by visiting the website. In practice, however, radio taxis mostly respond only to calls. You're not advised to try booking one in advance. They're usually only interested in immediate pick up.
Either way, it can be tough to find any taxi. If you can use other means of transport, so much the better. The hotels, for example, run free shuttles to places like the ferry terminals and airport. But if you don't have a choice, here are some strategies that all locals (and hotel doormen) know about when it comes to finding that elusive cab.
Dos 
Do head to the nearest hotel. Most people in Macao agree that it is hard to get a taxi on the streets since many taxi drivers prefer to wait for passengers at the hotels, especially the city's integrated resorts. There may be shorter queues at the smaller hotels – but also fewer taxis. Take your pick. 
Do board immediately. In some countries, it's considered polite to lean into the window and tell the driver your destination first before climbing in the vehicle. Do this in Macao and you run the risk of the driver deciding whether or not he likes your fare – and driving off if he doesn't. Taxi drivers may get disgruntled over some journeys but, according to the law, they cannot refuse to drive passengers to a requested destination. So jump in.
Do know your taxi stands. There's a popular one outside the McDonald's on Avenida Horta e Costa, for example, that's reasonably well served by passing cabs. In the city centre, taxi drivers seem to like taking passengers from the stand outside the BCM bank opposite the Financial Services Bureau on Avenida da Praia Grande as the area is full of tourists and office workers. Or head to the stand right outside the Nike Store on Rua da Ponte Negra if you're around Taipa Village. It often has a few taxis waiting for passengers during off-peak hours although the queue may be long too during weekends and holidays, when the nearby Rua do Cunha – a popular eat street – is packed with tourists.  
Do be aware of your rights. If the taxi driver overcharges you or commits some other wrongdoing, take down the taxi's registration plate number, the driver's name (if you write Chinese) and the corresponding time and place of service, then report it to the nearest police station or call the Judiciary Police's 24-hour report hotline on 993. 
[See more: Here's a guide to the hotel and casino shuttle bus services in Macao]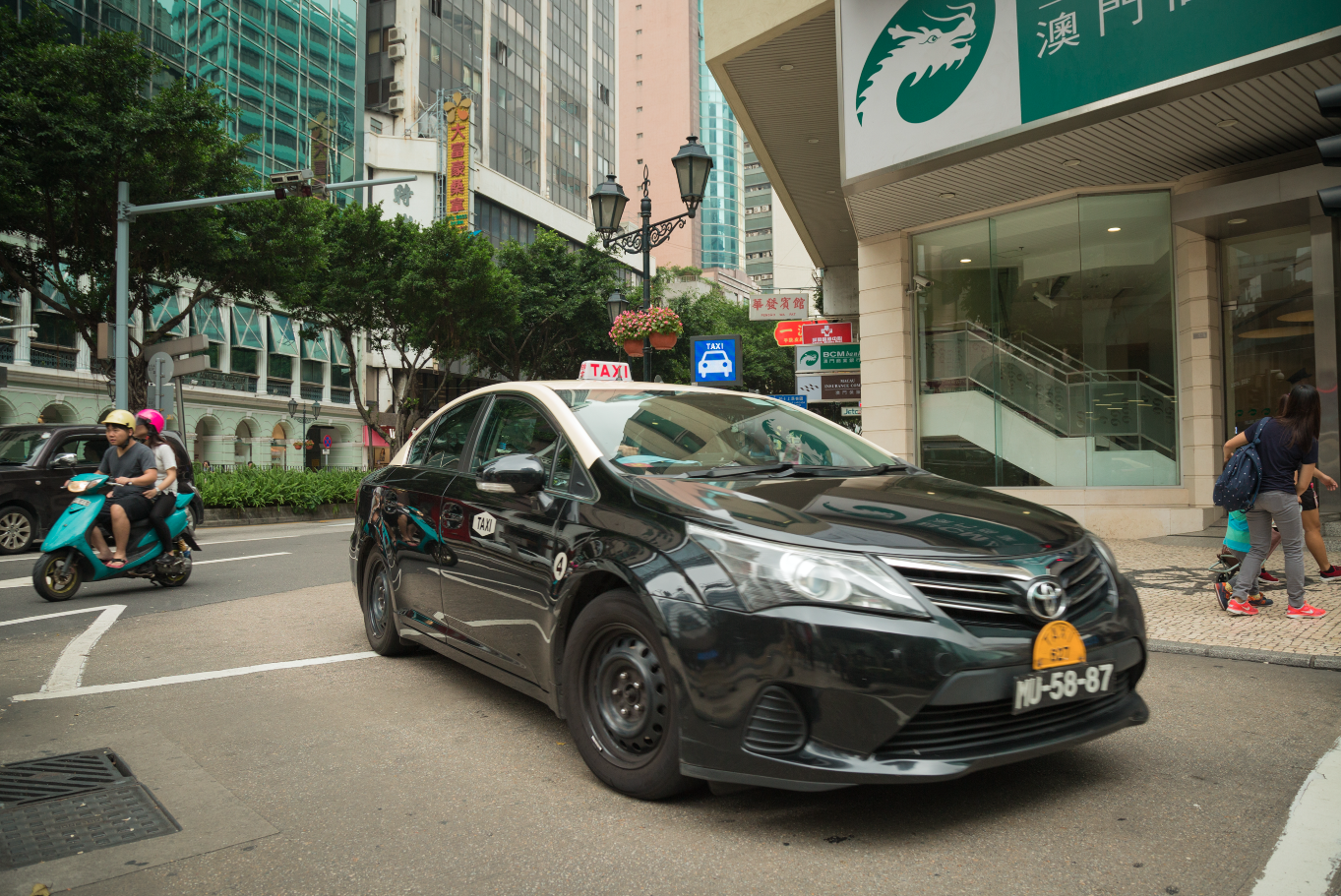 Don'ts
Don't travel during peak hours. Try not to look for a taxi between 8-10 am, noon to 2 pm and from 5-10 pm. Another time to avoid is 4 pm, when cab drivers change shifts. Yes, those are pretty much the all the times when you're most likely to want a ride, but so will all of Macao, with commuters, tourists, and people heading to lunch meetings or dinner appointments all joining the scramble. You have been warned. 
Don't bother with "advance bookings." This has become a virtually impossible feat. The taxi apps or the operators will say they are fully booked.
Don't forget about shuttle buses. The airport, Macao Port, and the ferry terminals – in fact, anywhere that large numbers of people arrive – will see a huge demand for cabs and very long waits. But they also offer free shuttle buses to the big hotels. Board one and save yourself the frustration of waiting in a long taxi queue.
– With reporting by Gilbert Humphrey