The government is to put up 300 more taxi licences for tender
The government is to put up 300 more taxi licences for tender

Link copied
While providing some relief, the measure appears unlikely to solve the chronic shortage of taxis that has both locals and tourists grumbling.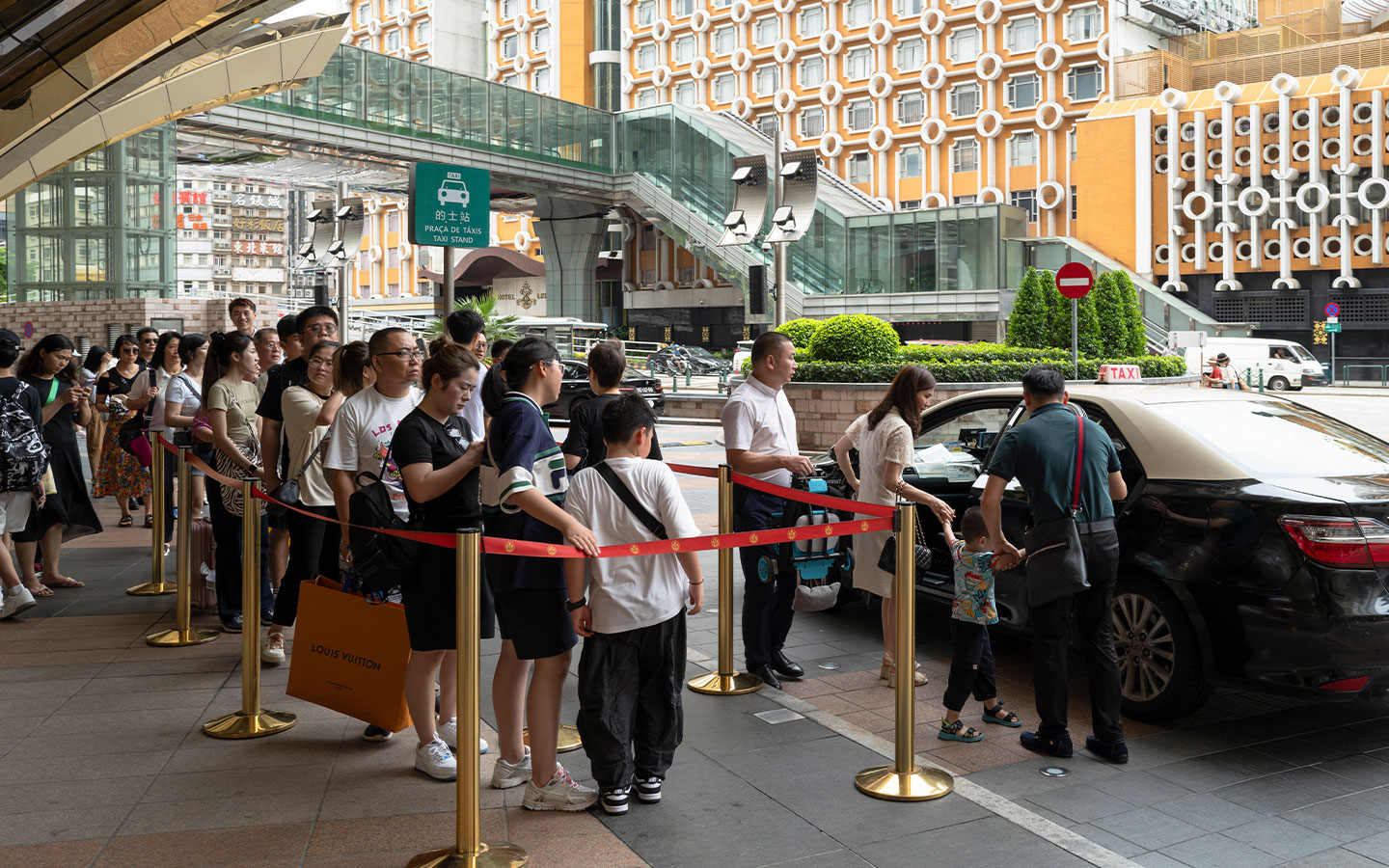 The Macao government is to hold a public tender later this year for 300 new common taxi licences valid for eight years, according to Raimundo do Rosário, the transport and works secretary.
Such a tender was last held in 2018, when 100 new licences were bid for, Macau Post Daily reports.
The news will be welcome to residents and tourists suffering from the city's notorious "taxi drought" but may not be enough to alleviate long waits for cabs. The city's taxi fleet was reduced by some 400 vehicles during the pandemic, and the return of tourists has led to a spike in demand, catching authorities off guard.
[See More: 'Macao can forget about being an international destination until it fixes its taxi problem']
A ban on ride hailing apps has exacerbated the problem, although Chief Executive Ho Iat Seng has hinted that such services may be allowed to resume in spite of entrenched opposition from taxi operators.
Rosário told reporters yesterday that the government was wary of issuing too many taxi licences in case visitor numbers fell again. "In that case, cabbies would complain that they have almost nothing to do," he reportedly said.
As of the middle of July, Macao had just 1,602 taxis, comprising 1,302 black taxis and 300 radio taxis.