Students pitch their technology projects in the hopes of securing startup funding
Students pitch their technology projects in the hopes of securing startup funding

Link copied
The local heats of the One Million Dollar Entrepreneurship Competition saw several teams make their bids for capital injections.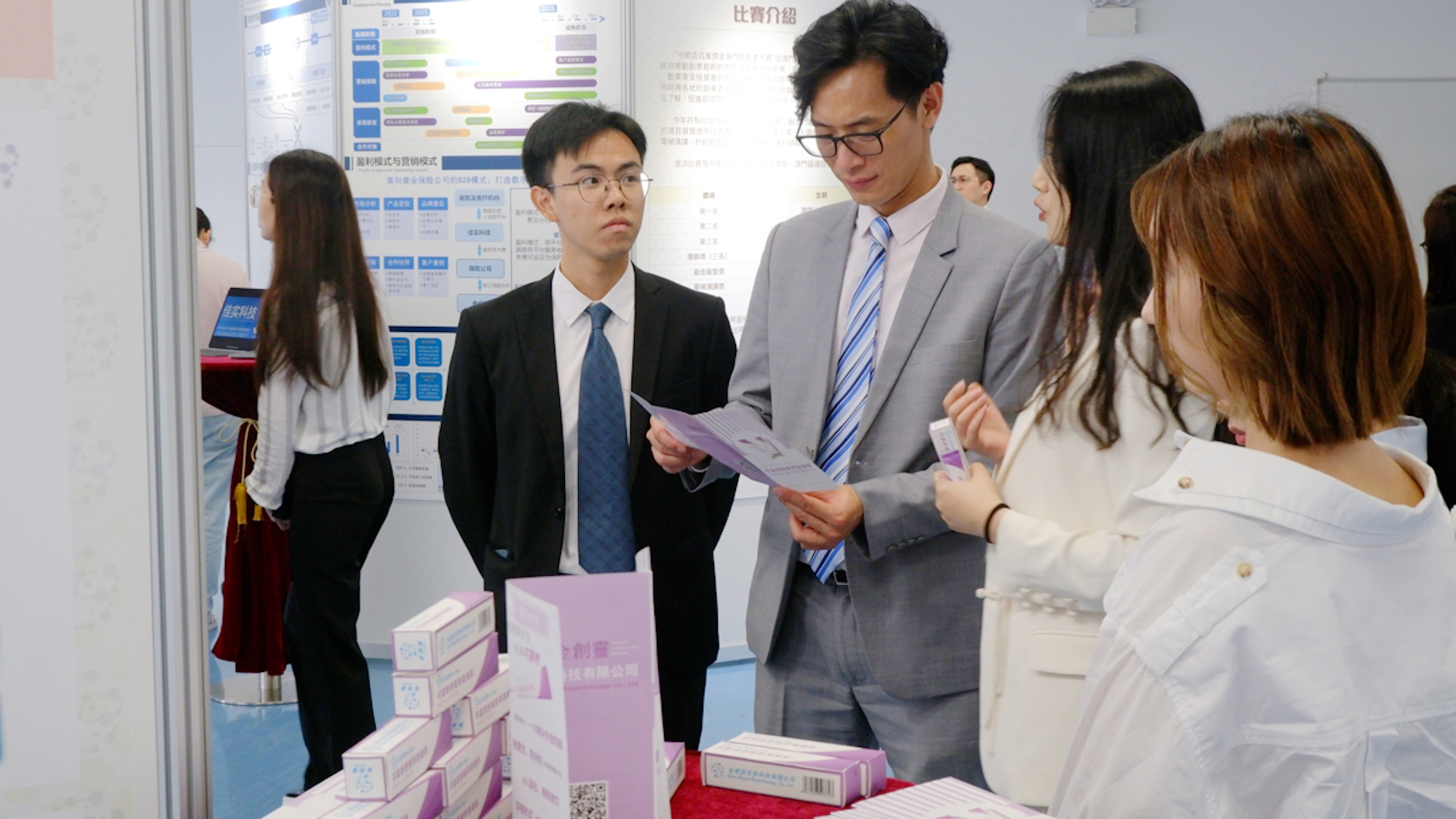 Several would-be entrepreneurs have taken part in the local sessions of the One Million Dollar Entrepreneurship Competition, held recently at the University of Macau.
Through displays and 90-second elevator pitches, participants made their cases for startup capital, with funds sought for a variety of projects, in fields from medical equipment and biotechnology to smart city technology and fintech.
The competition, launched by the Hong Kong University of Science and Technology in 2011, sees more than HK$1 million awarded to deserving projects, with a top prize of HK$400,000 and second and third prizes of HK$200,000 and HK$100,000 respectively.
[See more: How local researchers have taken the lead in Macao's sustainability movement]
Regional competitions are held in Hong Kong, Macao, Foshan, Shenzhen, Guangzhou, Beijing, and the Yangtze River Delta. The Macao event is sponsored by the Bank of China, with total prizes worth over 110,000 patacas.
The One Million Dollar Entrepreneurship Competition comes in the wake of last month's call for applications for grants from the government's Science and Technology Development Fund, which has allocated 470 million patacas for research.
The fund aims to boost Macao's industrial competitiveness while fostering greater collaboration between academia and industry.