The French chamber's annual gala dinner will raise funds for a food waste charity
The French chamber's annual gala dinner will raise funds for a food waste charity

Link copied
Scheduled for MGM Macau on 15 September, the event will also see the launch of the inaugural Macau ESG Awards.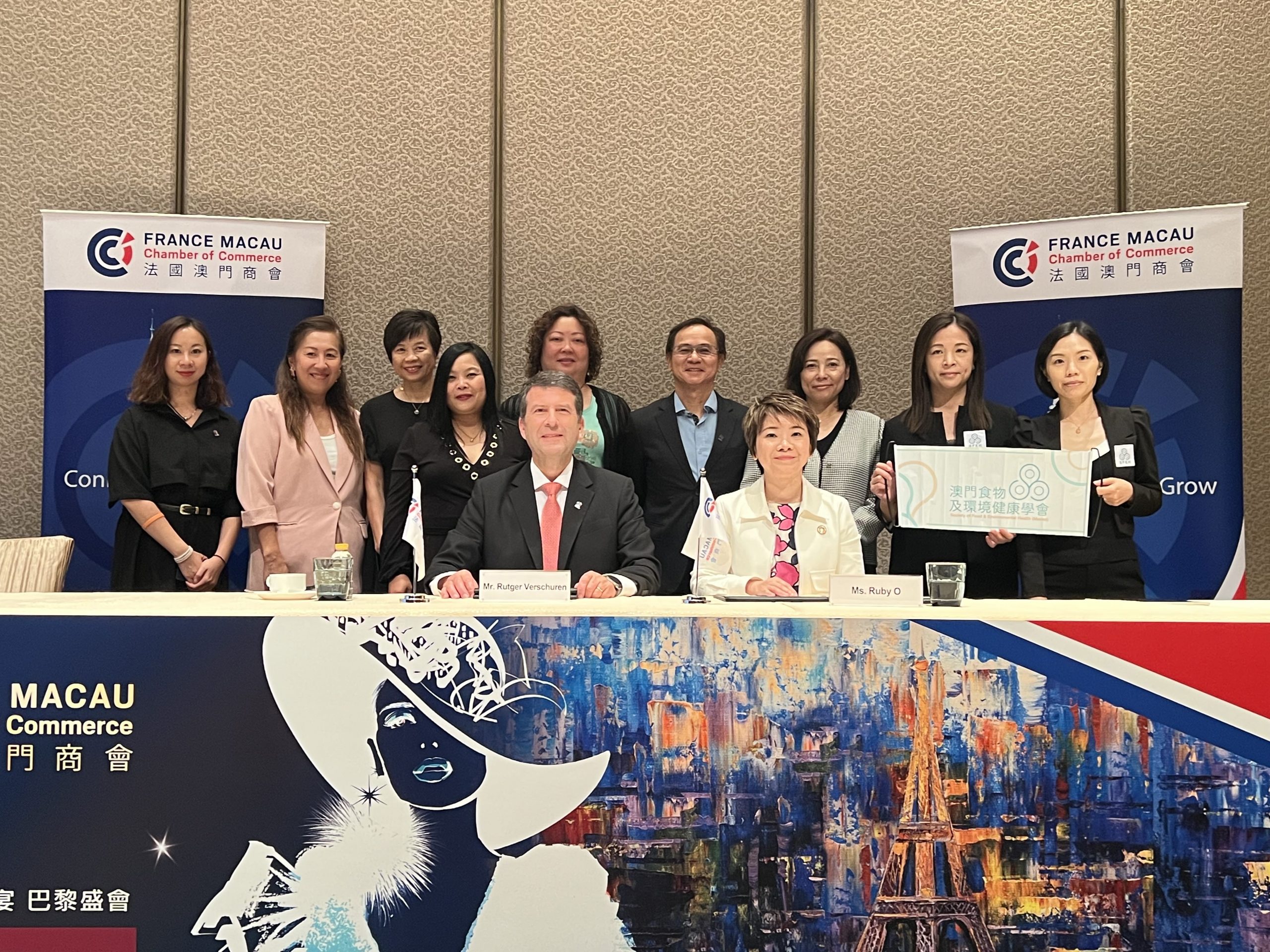 The France Macau Chamber of Commerce (FMCC) will hold its annual gala dinner at MGM Macau's grand ballroom on 15 September. 
Themed "Paris Extravaganza," the black-tie event will include a presentation of the FMCC's inaugural Macau ESG Awards, recognising environment, social and governance contributions in Macao. 
Funds will also be raised for the Leave No Food Behind project by Society of Food & Environmental Health (SFEH), the chamber's chairman Rutger Verschuren said in a press conference held at MGM Macau yesterday. 
"In light of the French chamber's drive to draw attention for ESG initiatives, we are impressed by the works of SFEH and found it most appropriate for us to contribute to their project," he said, adding that the FMCC hoped to raise 50,000 patacas for the cause.
[See more: Local food experts work together to promote sustainable dining, help the planet]
The Leave No Food Behind project aims to reduce food waste in Macao by upcycling food trimmings and unwanted vegetables into healthy pet food. 
"Let us come together to have fun and not only celebrate our successes and good times but also gather and share our aspirations for a brighter and more sustainable future for Macao and beyond," said Verschuren. 
Founded in 2008, the FMCC is a member of CCI France International and comprises 119 French chambers worldwide, with more than 33,000 members – Including 150 in the local chamber.  
Tickets to the gala dinner are priced 1,800 patacas per person or 17,000 patacas per table for FMCC members and 1,950 patacas  per person or 19,000 patacas per table for non-members. For more information, visit the FMCC's website.