Information on crowd levels around Macao will be available in Golden Week
Information on crowd levels around Macao will be available in Golden Week

Link copied
Visitors are being asked to go online to check the flow of people at tourist attractions and border checkpoints as they plan their trip.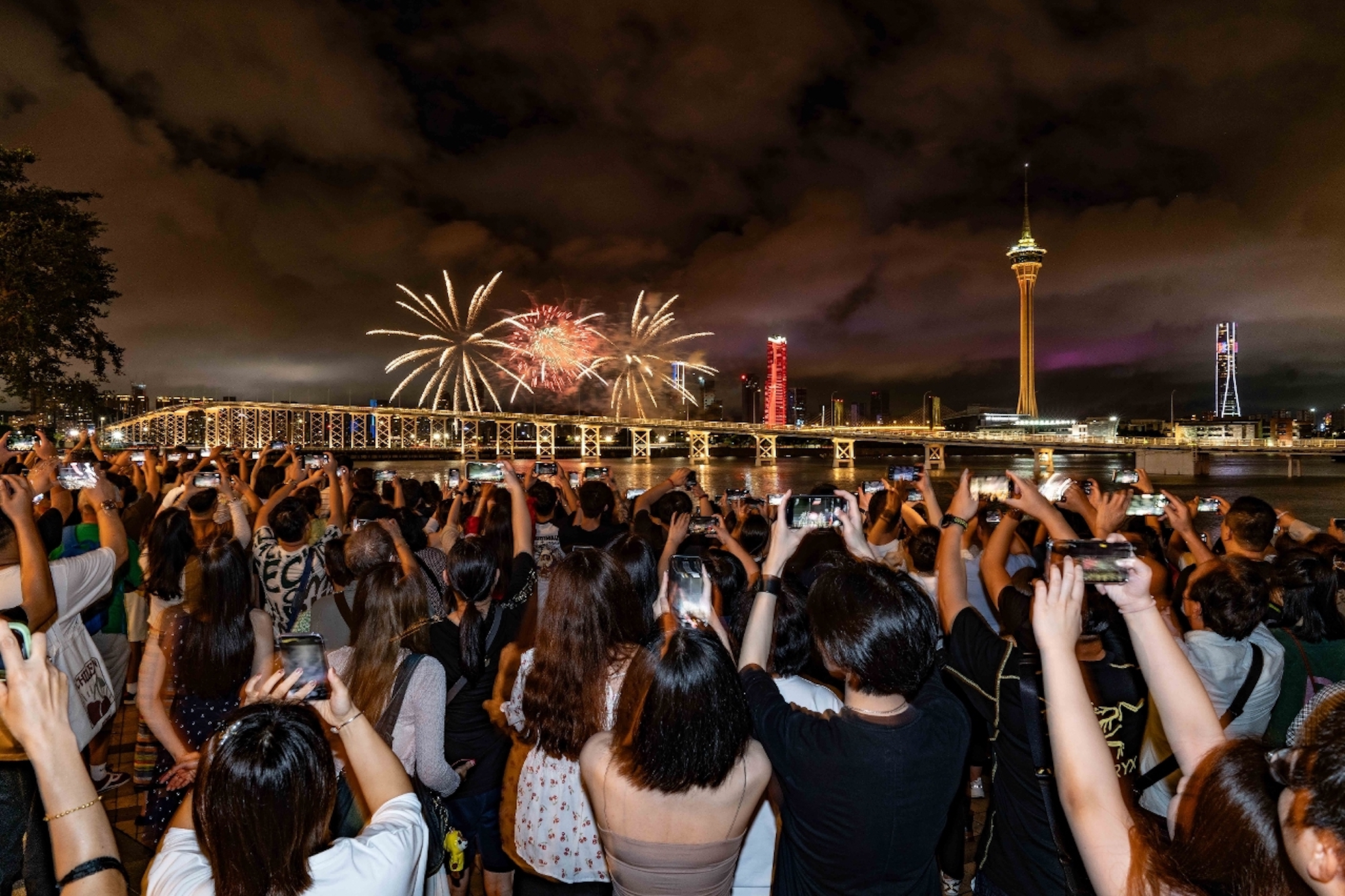 With Macao braced for a huge number of visitors over the Mid-Autumn Festival and the week-long holiday following National Day, authorities have introduced measures in a bid to regulate the flow of people around the city during the Golden Week.
Tourists are being encouraged to check crowd levels at up to 115 attractions via the MGTO website.
The Public Security Police will meanwhile be streaming real time images of crowds at border checkpoints so that visitors can better time their arrivals in Macao. Daily visitor arrivals will be posted on the Macao Tourism Data Plus site between 30 September and 7 October.
[See more: Macao's recovery will beat expectations this year, a local economist says]
An infographic and promotional video, entitled Safe Trip in Macao, have meanwhile been produced to smooth the experience for visitors.  
Macao's casinos and hotels are expecting a boom in the upcoming "golden week" holiday, with hoteliers expecting occupancy rates to surpass pre-pandemic levels.
Analysts at JP Morgan say that casinos could take in up to 850 million patacas per day during the week that runs until 6 October, and as much as 450 million per day on the weekend of 7 and 8 October.