Hong Kong warned Covid-19 infection could 'bounce back'
Hong Kong warned Covid-19 infection could 'bounce back'

Link copied
Most of the 190 who died yesterday were unvaccinated; Chief Executive says up to 300,000 may be isolating at home.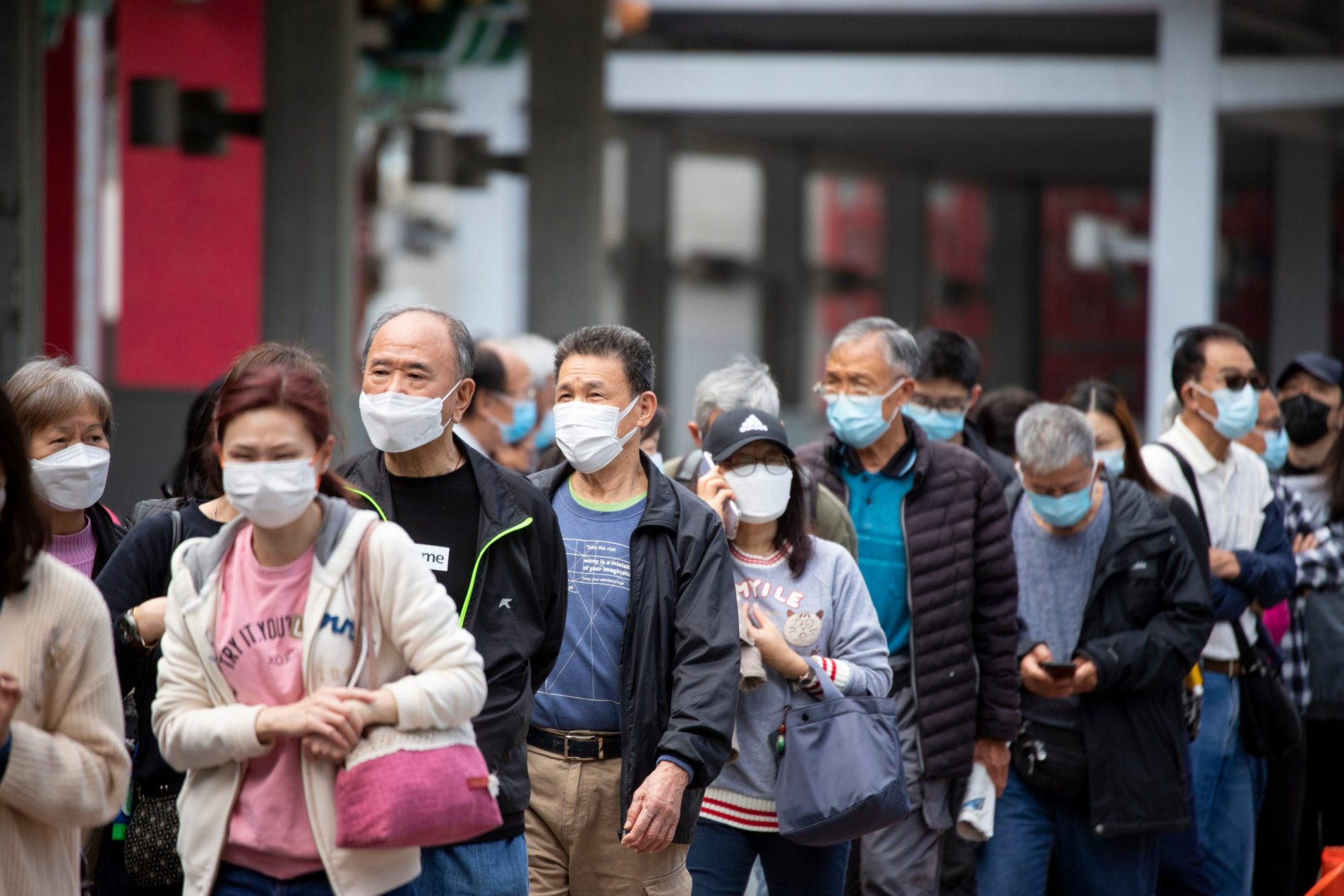 Hong Kong health officials have warned the city's seven million residents to stay on their guard against Covid-19 after registering 32,430 novel coronavirus cases and 190 deaths yesterday.
Of the new cases, 13,335 were confirmed through PCR tests, while 19,095 were positive quick-test results reported through the government's online platform.
All but three cases were locally acquired.
A total of 190 Covid patients  – aged between 39 and 105  – died in the past 24 hours, with the majority of them being elderly people aged 65 or above.
Among those who died 124 were unvaccinated, 46 took one jab, while 20 received two doses.
Authorities also reported 74 more Covid-linked deaths between 27 February and 11 March, which had not been announced before.
The Centre for Health Protection's Albert Au said while the daily Covid-19 figure has hovered around 30,000 cases in the past few days, people should not get the wrong impression that the virus situation is now under control, RTHK reported.
"Once we let our guard down, it's possible that [the number of infections] will bounce back and rise again. We've seen such situations during overseas outbreaks, where the virus situation could go back up again after it becomes more stable," he warned.
Chief Executive Carrie Lam said on Sunday that the government believes there could be up to 300,000 coronavirus patients and their family contacts currently undergoing isolation or quarantine at home.
She admitted at a daily Covid briefing that authorities are still lagging behind in providing support to some of these families.
But she added that officials have been stepping up the delivery of anti-epidemic kits to those affected, adding that more hotlines have also been set up to address people's concerns.
"The figure [of 300,000 people under isolation or quarantine] might be overestimated because it's based on the assumption that the patients and close contacts must stay home for 14 day – however, we've already relaxed the rules under which they could leave their homes if they test negative on days six and seven," Lam said.
Separately, the Chief Executive said the coronavirus outbreaks across the border have not had an impact on Hong Kong's anti-epidemic work.