52-year-old male cleaner tests positive for Covid-19
52-year-old male cleaner tests positive for Covid-19

Link copied
Man lives in Zhuhai but comes to Macao daily; cross-border travellers' negative NAT result extended till next Wednesday.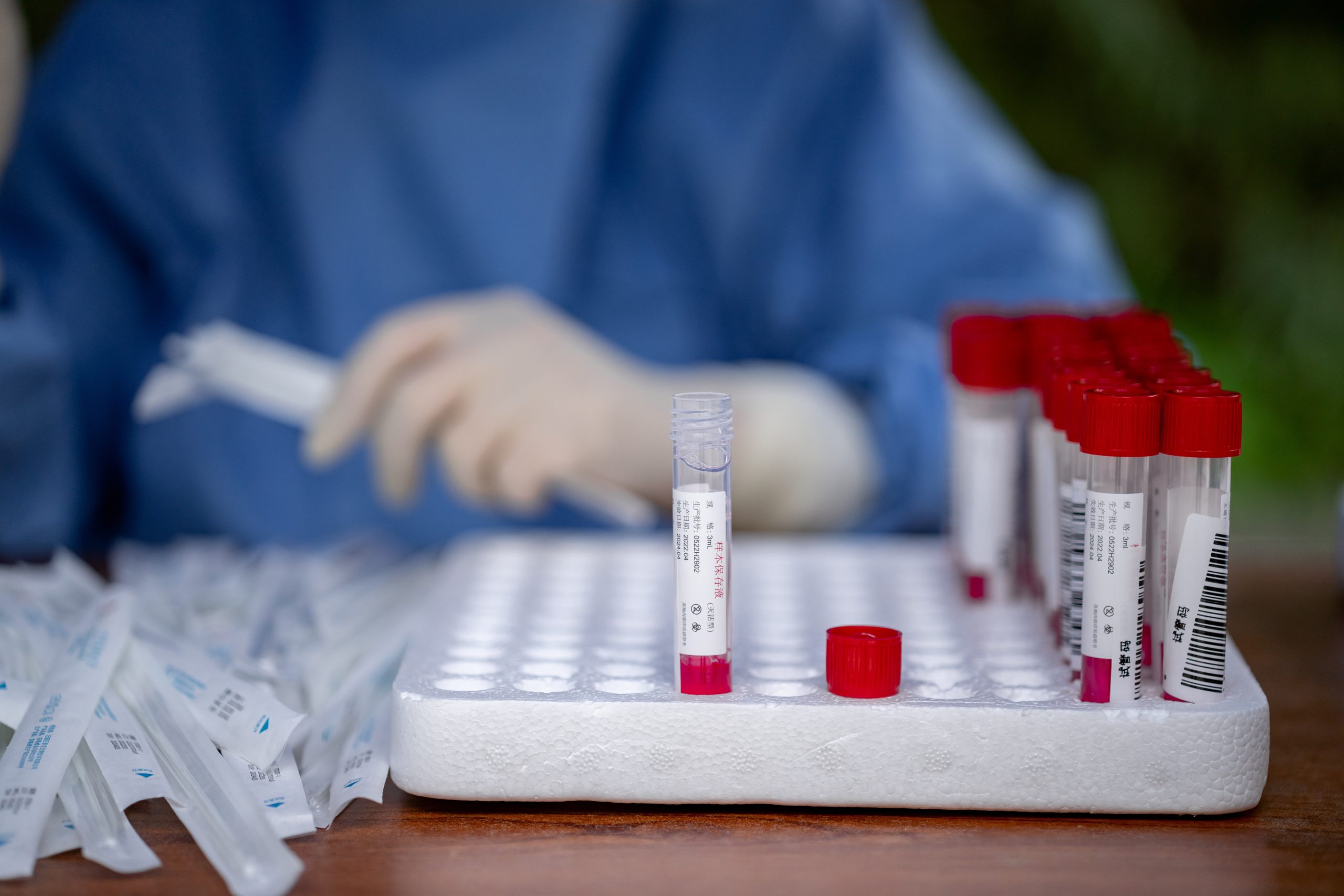 A 52-year-old male who lives in Zhuhai and works as a cleaner in Macao has tested positive for Covid-19. 
The Novel Coronavirus Response and Coordination Centre, which was informed of the case by Zhuhai health authorities this morning, said the man's nucleic acid tests (NAT) were negative on Friday, Saturday and Sunday but returned a positive result yesterday.
Preliminary investigations found that the 52-year-old works as a cleaner for Yinglong Service Co (營隆服務有限公司). He crosses the border at the Barrier Gate, and travels to and from work by bus daily. He worked on the second floor of the MGM Macau on 20 November and The Galaxy Hotel Phase 3 expansion site on 21 November. The above two locations are still not open to the public and are currently being renovated. Before crossing the border on his way home on Sunday and Monday evenings he bought some goods in a shop near the Barrier Gate.
The man is currently understood to be receiving treatment in isolation in Zhuhai.
In related news, Zhuhai's health authorities said yesterday that the current 24-hour validity of the negative Covid-19 NAT result for those travelling between Macao and Zhuhai, which was slated to end at 11:59 pm today, would be extended for seven more days until Wednesday next week.
The NAT validity for those travelling between Macao and Zhuhai was again shortened to just 24 hours from 48 hours on Wednesday afternoon last week, after the Covid-19 detection of a non-resident worker who works as a security guard in Macao but lives in Zhongshan. The case was detected in Macao on Tuesday night last week. At that time, the health authorities in Zhuhai and Macao decided to provisionally implement the shortened NAT validity for border crossers for seven days until 11:59 pm today.
The two cities have now decided to extend the current 24-hour-validity measure for a week after considering the ongoing Covid-19 situation. The extension is now slated to end at 11:59 pm on 30 November, The Macau Post Daily reported.