Organisers hail 2022 Guangdong & Macao Branded Products Fair's success
Organisers hail 2022 Guangdong & Macao Branded Products Fair's success

Link copied
Many exhibitors at fair, which adopted theme of 'semi-finished food', report selling more than 90% of their products.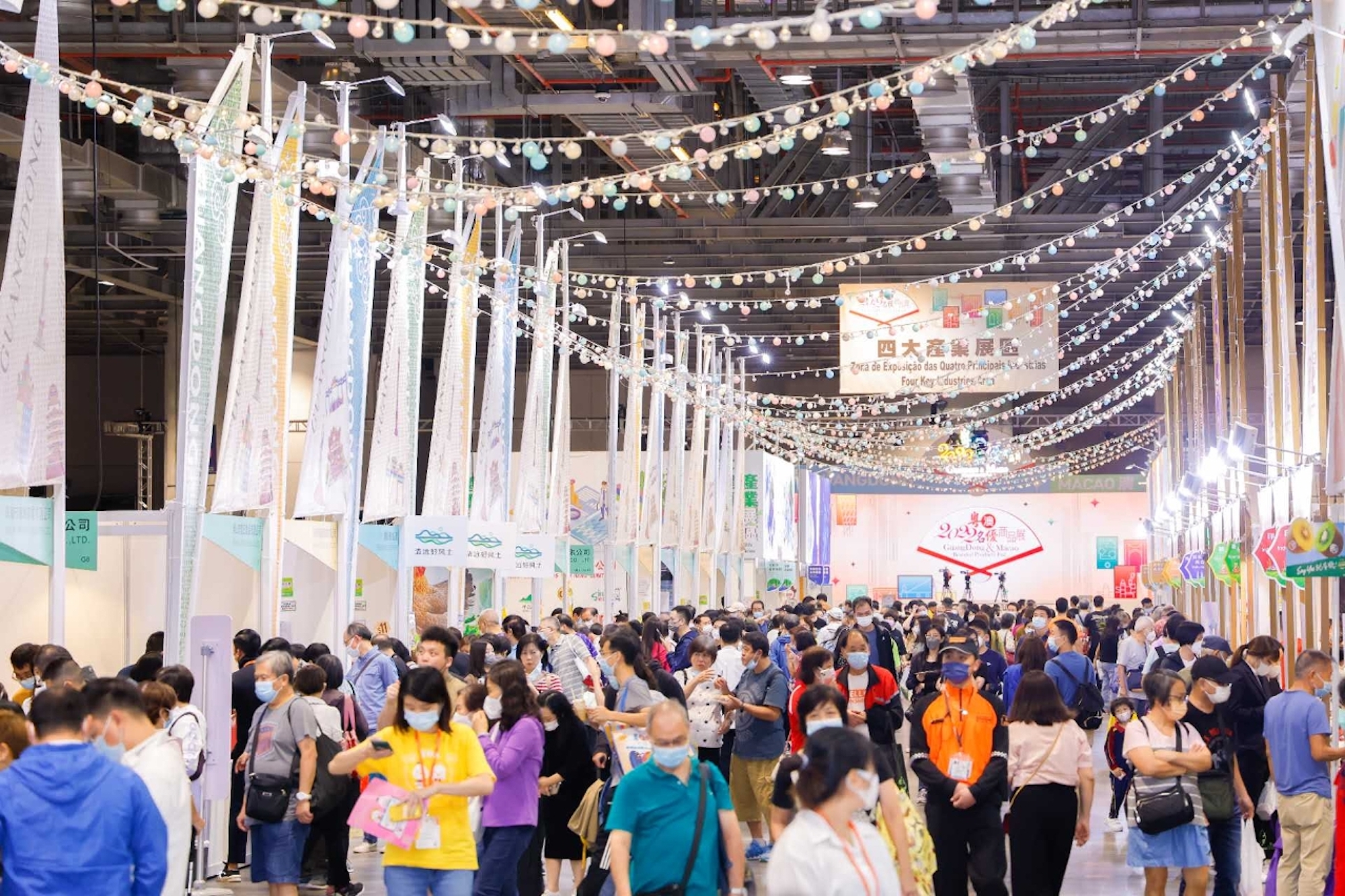 The three-day 2022 Guangdong & Macao Branded Products Fair (2022GMBPF), which kicked off on Friday under the theme of "semi-finished food", recorded over 63,000 off- and online visits and facilitated more than 140 business negotiations, organisers said.
Macao Trade and Investment Promotion Institute (IPIM) Acting President Vincent U U Sang said that among the 60 exhibitors related to the "semi-finished food" theme, 37 mainland Chinese enterprises had negotiated agency and cooperation deals with their local counterparts to enter the local retail market, such as two Portuguese catering companies which launched cooperation arrangements with "semi-finished food" manufacturers in mainland China.
U said that exhibitors from Macao and Guangdong had been "more active" this year, adding that their sales "were better than expected", pointing out that 33 out of the 155 exhibitors from Guangdong had already sold more than 90 per cent of their products on Saturday, and eight of them had sold all their goods by then.
Guangdong Restaurant Association Vice President Jason Long Tianxiang said that this was the first time that the association had invited several "semi-finished food" enterprises from mainland China to participate in the expo.
Long agreed that sales had been " better than expected", adding he hoped that his association could bring more mainland Chinese enterprises to participate in next year's expo.
Long said that he would strive to promote more Macao speciality catering products to enter the mainland Chinese market, adding he believed that local dishes, such as bacalhau (dried salted cod), curry and oxtail, could be developed into semi-finished food, The Macau Post Daily reported.