Macau Airport records steady growth in April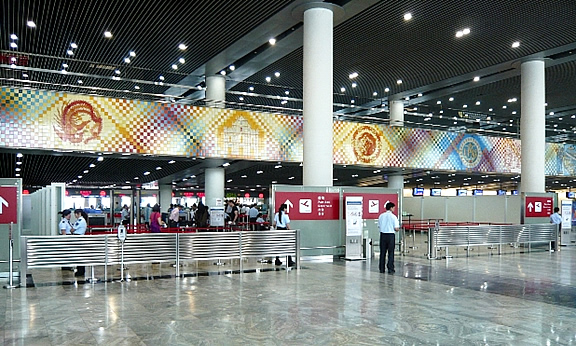 In April this year, the Macau International Airport (MIA) recorded steady growth in passenger traffic volume and aircraft movements. Passenger volume surpassed 480,000 and aircraft movements totaled over
4,500, representing 6 pct and 6.5 pct increases respectively when compared to the same period last year.
Among the three key regional market shares, the Taiwan market performed stably in April, while the South-East and North Asian market presented significant growth with a nearly 20-pct increase; the growth of these two regions offset the traffic decline in mainland China routes. As a result, the overall market performance remains satisfactory.
In a press release issued Wednesday, MIA highlighted China Southern Airlines' launch of their Wuhan service starting on April 3, providing three flights per week. Taiwan V Air also launched a new route from Taipei to Macau on April 10.
There are a total of 24 airlines operating routes to 39 destinations from MIA currently, and these new routes are expected to bring more passengers to Macau in the second quarter. MIA stated that it would continue to work closely and to strengthen cooperation with airlines and the tourism sector, to expand more routes to meet market demands, and to attract more Macau and Pearl River Delta region citizens to use the local airport.
(macaunews/macaudailytimes)