Macao's six gaming operators applaud award of new concessions
Macao's six gaming operators applaud award of new concessions

Link copied
All united in gratitude to the government – and make a point of underlining commitment to promoting Macao's status as 'a world centre of tourism and leisure'.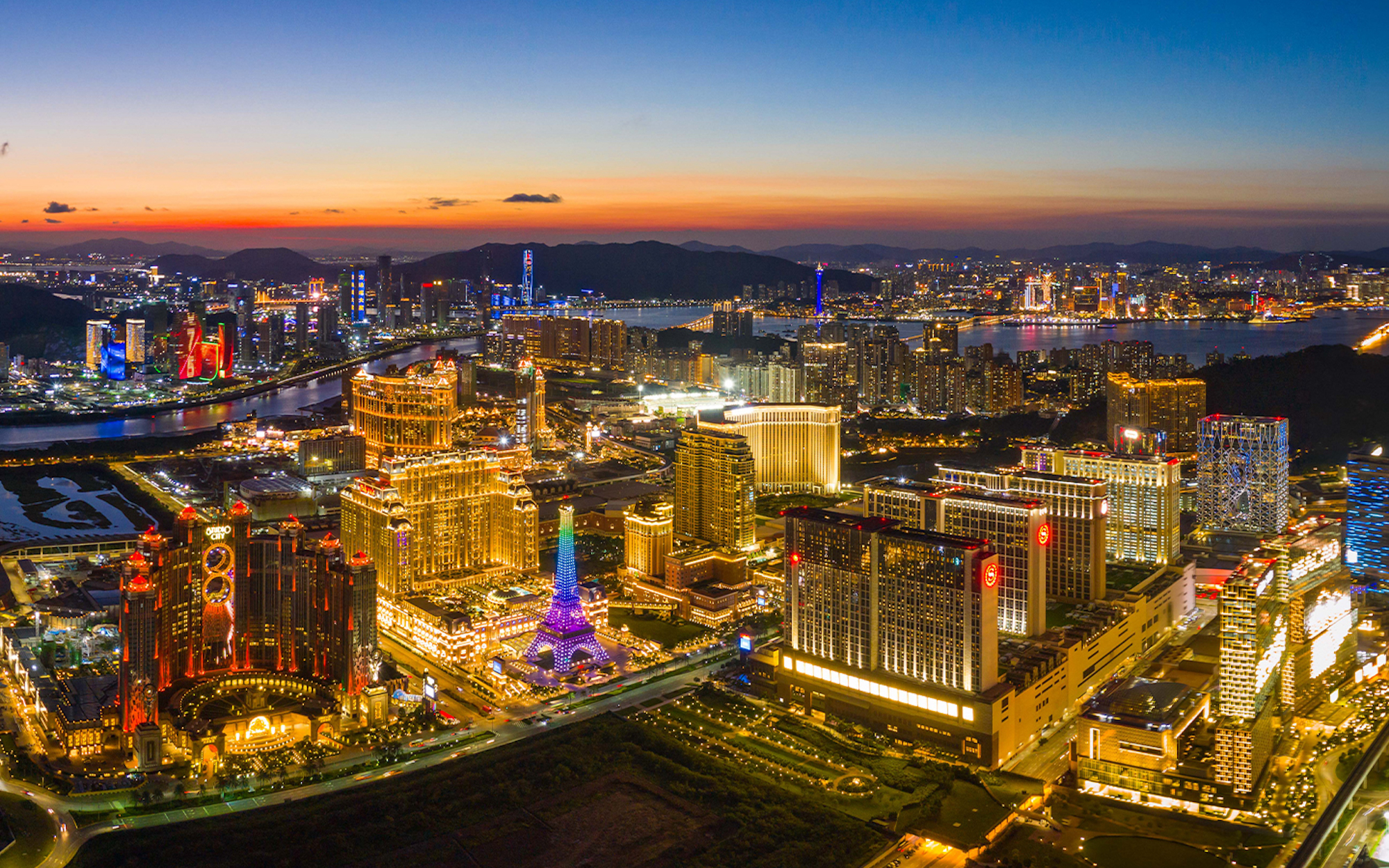 Macao's six incumbent gaming operators greeted the award of the new concessions with a chorus of approval at the weekend.
The six successful bidders were ranked according to the marks they were granted by the government's bidding commission, although exact numbers were not revealed.
MGM Grand Paradise, which scored highest, thanked the government for granting it the provisional award of the new gaming concession, adding that this enables it to "contribute to the future development of Macao's integrated tourism and leisure industries".
MGM said that it will continue to develop and contribute to the non-gaming industry, while making "vigorous efforts in expanding the tourist markets from foreign countries". The company added that it will continue to "work with all sectors of society [on] a new chapter in the development of tourism, leisure, and entertainment and create a milestone of integrated tourism in Asia".
Galaxy Entertainment Group (GEG) noted that it was pleased for its subsidiary Galaxy Casino, adding that GEG will fully cooperate with the government on the subsequent work involved, and continue to adopt the 1+4 appropriate diversification development strategy to operate integrated tourism and leisure, non-gaming projects, and promote the gaming industry's healthy development.
GEG Chairman Lui Che Woo commented that "GEG was deeply rooted in Macao, and has been fully supporting the government on development, and contributing to the city's long-term prosperity and stability. Looking forward to the next decade, we will incorporate innovative elements and our experience to further propel Macao's development as a world centre of tourism and leisure."
Sands China and Las Vegas Sands Chairman and Chief Executive Officer Robert G Goldstein commented: "Our commitment to Macao has never wavered and we are honoured to continue the partnership we began with the government and people of Macao 20 years ago".
He added that "in the coming decade and beyond, we will remain steadfast in our strategy of continuous investment in Macao – in its economy, its people and its community".
Sands China President Wilfred Wong added that the company was "elated" about the news of their successful bid. "We are grateful to each of our 25,000 team members for their tireless support and dedication. Our gratitude also goes to the tender committee for its meticulous and thoughtful consideration of the tender submissions. We will do our utmost to further contribute to Macao's economic diversification and its continuing development into a world-class international tourism destination."
Melco Resorts & Entertainment quoted Melco Chairman and Chief Executive Officer Lawrence Ho as saying: "We are honoured to have been selected and granted a provisional award for the concession to operate gaming in Macao and would like to thank the Macau government for running a smooth and transparent process. We are committed to Macao and its development as Asia's premier tourist destination."
President and Executive Director of Wynn Resorts (Macau) Linda Chen said that she was grateful for the opportunity to continue participating in Macao's future development and that her company was confident of the local prospects, adding that Wynn will continue to consolidate Macao's status as a world centre of tourism and leisure.
In the future, Chen said, her company will devote itself to investing in diversified projects such as sports tourism and art and culture tourism. However, she added, specific projects will be planned with the government, and that details will be announced after the contract is signed.
Chen also said she expected her company to make more contributions to the development of Macao's economy, while attracting foreign tourists to the city.
SJM Resorts thanked the government for "the opportunity to continue its contribution to the Macao economy and to the development of the city as a world centre of tourism and leisure".
SJM added that it will continue to work closely with the government and the Committee for the Gaming Concessions Public Tender during the formal tender process' final stage. "SJM is confident in the long-term growth prospects of Macao, and looks forward to contributing to the sustainable development of the economy in the coming decade", the company said.