Passenger numbers on the LRT have reached a post-pandemic peak
Passenger numbers on the LRT have reached a post-pandemic peak

Link copied
The volume of passengers has been rising steadily since the easing of pandemic curbs and is set to increase further with the opening of the Taipa-Barra section later this year.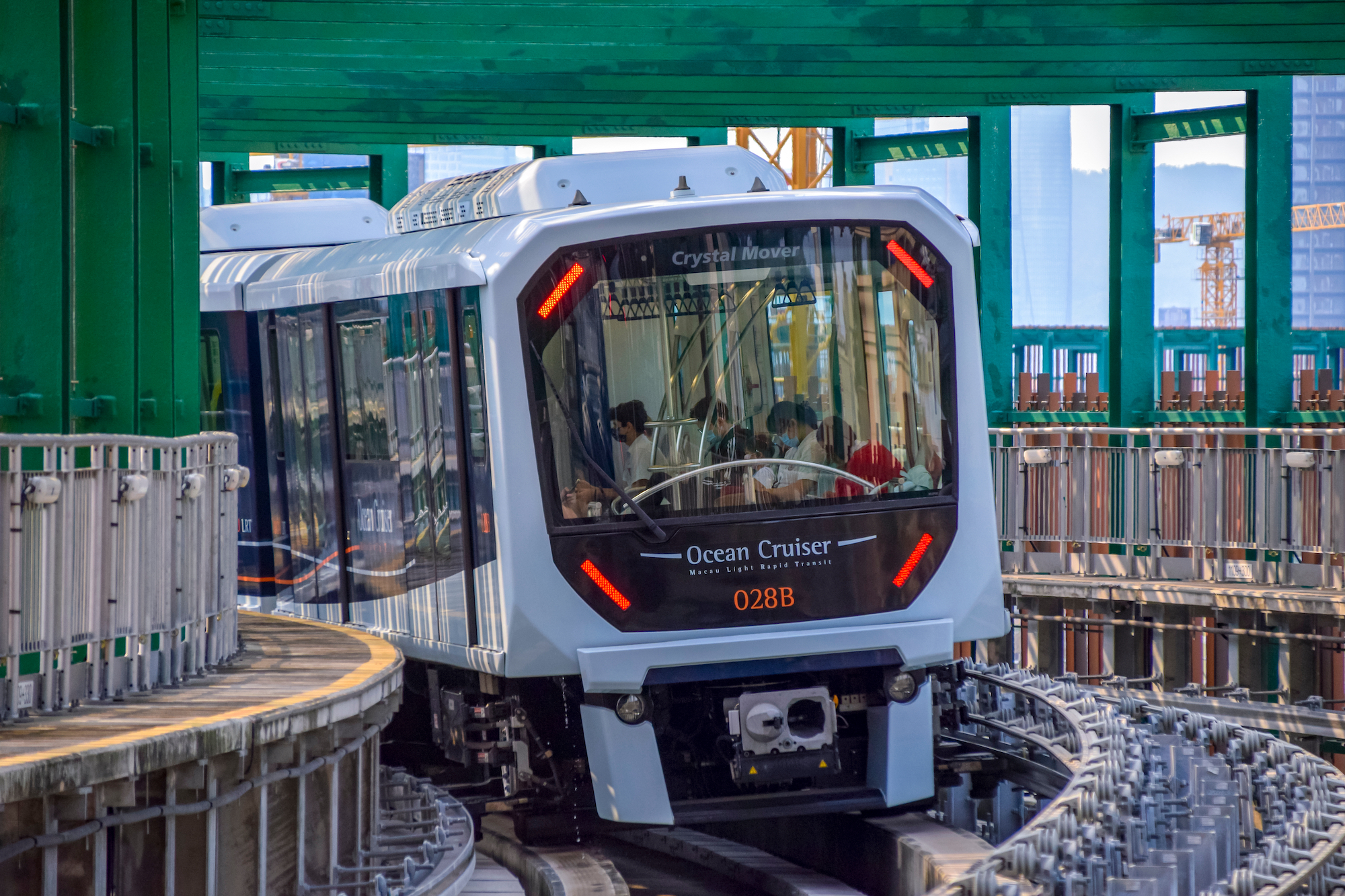 An average of 6,500 passengers a day rode the Light Rapid Transit's (LRT) Taipa line in April – the highest number recorded since February 2020.
According to a local media report, passenger averages have been steadily rising since the end of pandemic restrictions in January. In the first three months of the year, approximate daily volumes increased to a maximum of 4,750.
Trains on the Taipa line also increased in frequency over the Labour Day holiday period, running every nine minutes during peak hours.
[See more: LRT passenger numbers will be down 'for some time', transport secretary says]
Raimundo do Rosário, the transport secretary, told media earlier that passenger numbers could be expected to rise with the Taipa-Barra section coming into service at the end of this year and two more sections – Seac Pai Van and Cotai-Hengqin – scheduled for next year.
Trains have been conducting test runs on the Taipa to Barra section, following the completion of building work at Barra station in February.
The system recorded its highest passenger numbers in January 2020, just before the outbreak of the pandemic, when a free-ticket promotion saw some 16,000 people use the LRT each day.