Running the show: Behind the scenes with the Macau Glee Club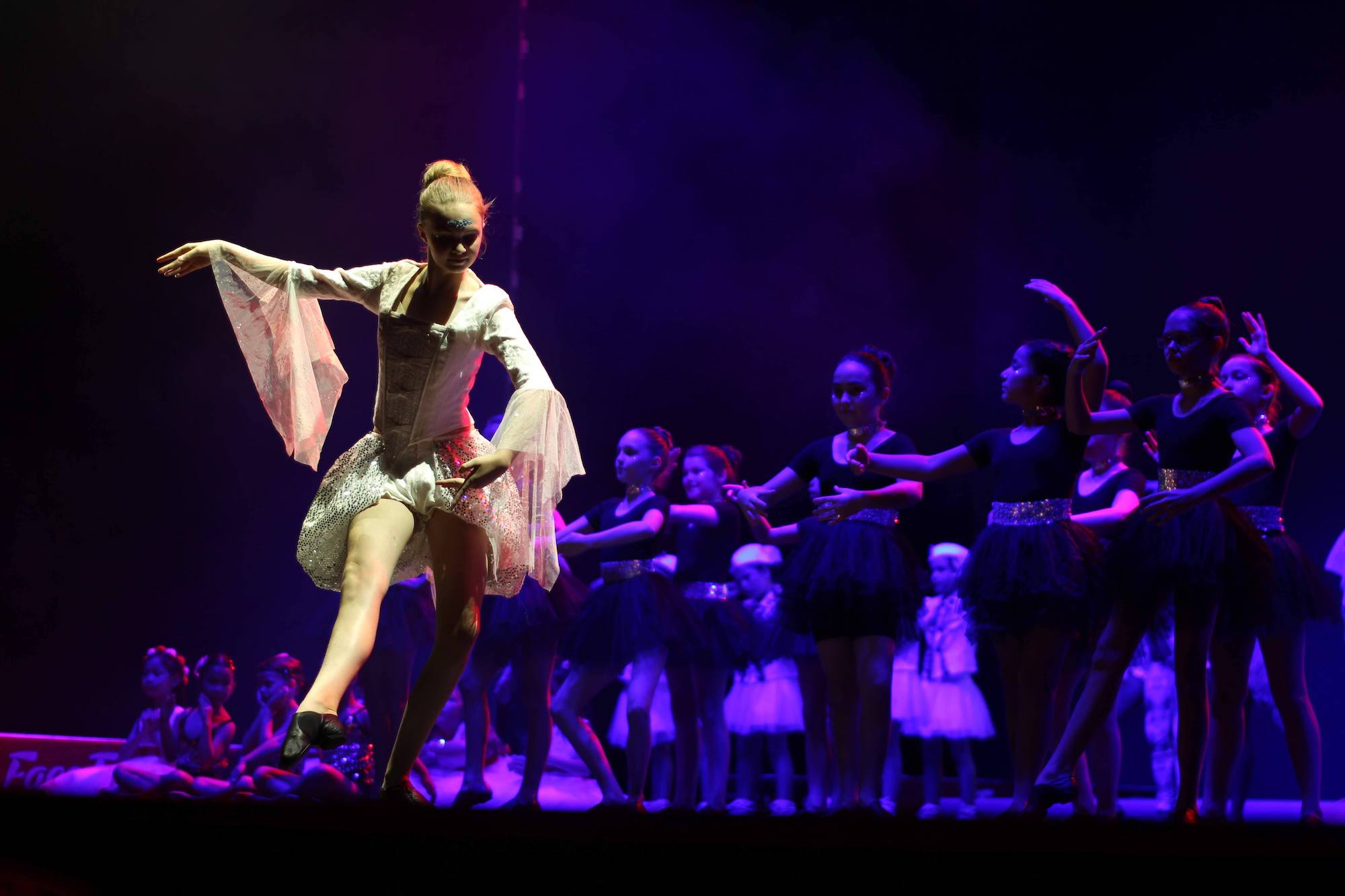 "Everyone back to your starting points, let's go one more time, from the top!" shouts Emma Seward, founder and director of the Macau Glee Club. After some shuffling, a group of children on stage break into a rendition of "The Polar Express" – the title track from the Christmas film of the same name – as roughly 150 club members make their way down the aisles of the theatre, singing and dancing. The performers, ranging in age from three to 63 years old, soon join the children on stage to continue the show's upbeat, festive first act.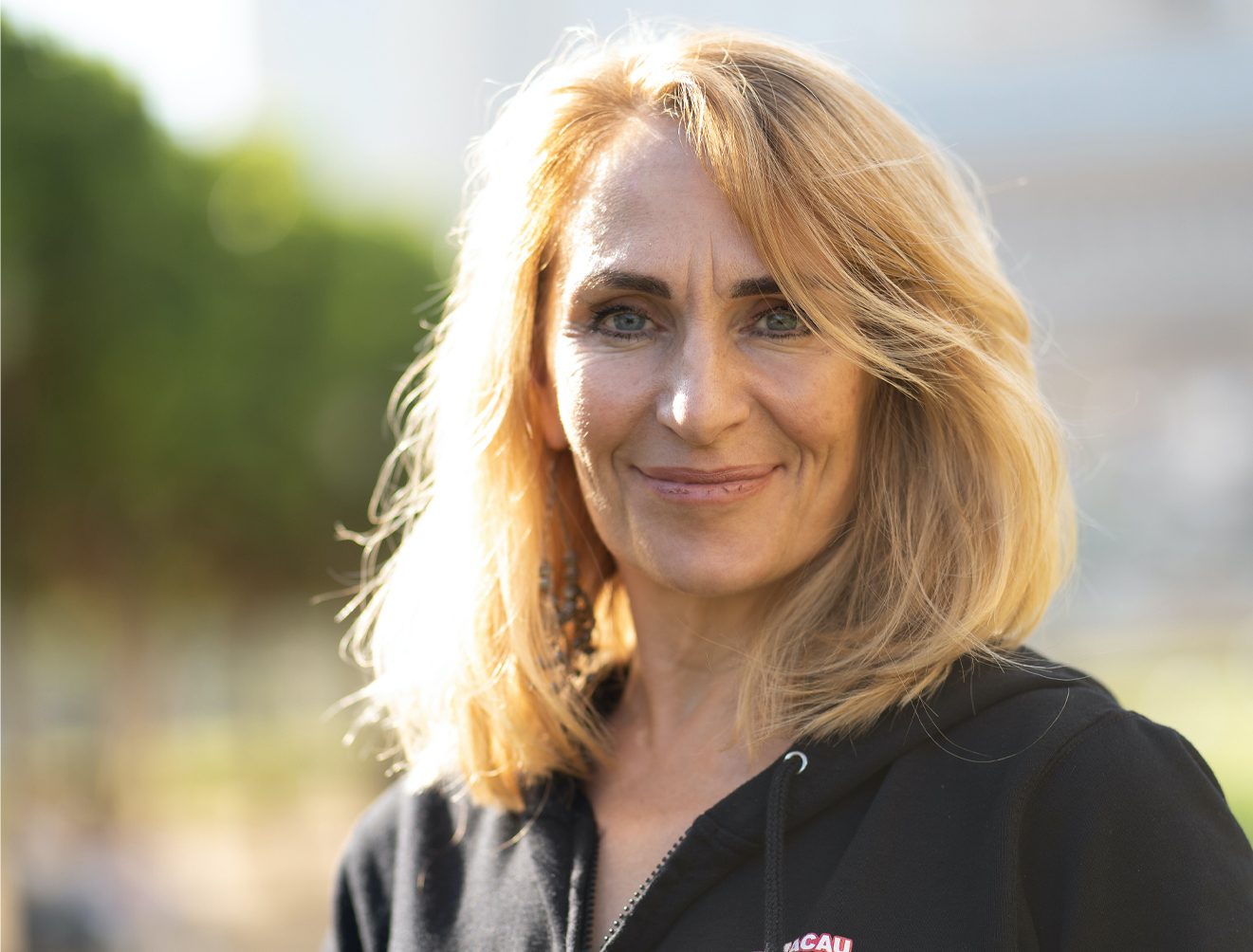 This rehearsal for the Macau Glee Club's spectacular Christmas show, which took place at the city's Parisian Theatre in December 2020, marked the troupe's 10 anniversary. The show not only served as a bright light at the end of a particularly turbulent year, but also showed just how much this Macao club has grown in size, strength, and diversity over the past decade.
Staging a new idea
Since Seward set up Glee in 2010, the club has run regular workshops, classes and shows in Macao, developing local talents and preparing them for the arts industry in the city and beyond.
It's come a long way since those early days. "I literally started with three kids – and two of them were mine," says Seward. "We were working in our front living room."
At the time, Seward and her family were new to Macao and looking for more creative classes. "The city offered good ballet and hip-hop classes, but there was nothing in between. No jazz. No musical theatre. No contemporary classes," she recalls. "I've lived my life as a dancer, so I wanted to show that avenue to my kids. I wanted to show them how much fun it can be."
The UK native is an acclaimed director, producer and choreographer who has worked all over the world with some of the biggest names in music and theatre: she has collaborated with MTV; performed concerts with the likes of Whitney Houston and Elton John; choreographed the Hong Kong Rugby Sevens' opening ceremony; and has even contributed to theatre shows with celebrated Chinese director Zhang Yimou.
But starting a club for young people was a whole new venture for Seward and her family. After a few informal classes in their living room, she asked her husband Tomos Griffiths – until recently the executive creative director for gaming operator Sands China – to help organise a show at the Sands Theatre.
"It just snowballed overnight," she says. "We arranged an audition, and my neighbour's teenage children brought all their friends along. Once we did that first show, we suddenly had 120 kids signing up for classes."
Yet the club still needed a name. At the time, TV series "Glee" had popularised musical theatre and the "show choir" concept among children and teens, so Seward says the name felt like a no-brainer. "We were all addicted to that show," she says. "It was the perfect name for what we wanted to do."
The club then grew quickly and, thanks to support from partners and sponsors, its popularity hasn't wavered.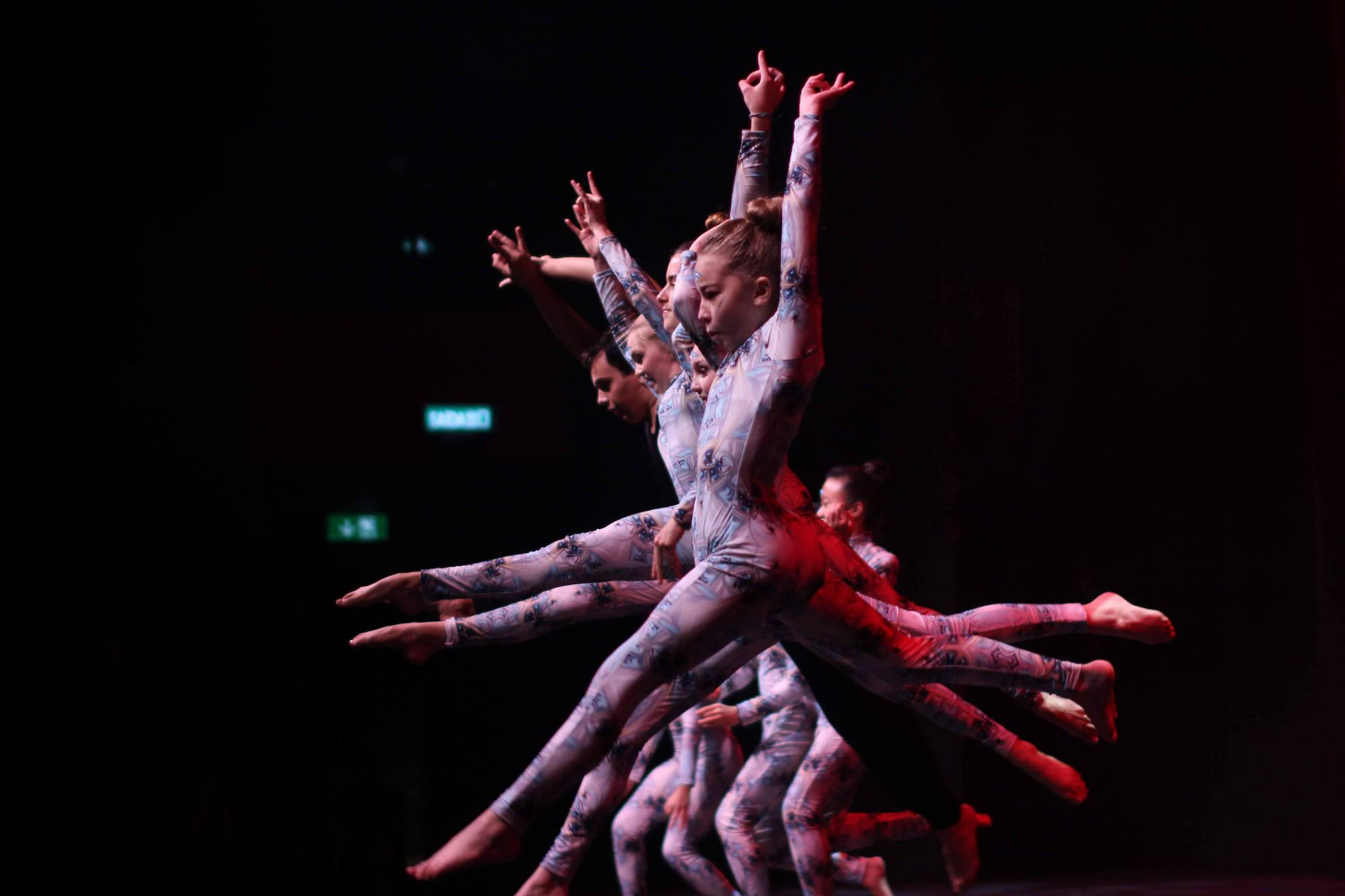 Overcoming Covid-19 
Today, the club comprises local Macao youth alongside residents who hail from more than 20 different countries – a reflection of the city's cultural diversity. Three of its first students have gone on to dance professionally with Seward's creative productions group, and now teach classes at the club.
"We were 13 or 14 when we joined Glee," says Ruperto Abelgas, an alum turned teacher. "We were already breakdancing, so seeing another side of it – the performance side – was good for us. After a few years, Emma [Seward] saw our crew dancing together and gave us the opportunity to start teaching hip-hop classes."
Joel Fesalbon, another Glee alum and teacher, agrees. "She pushed us more and more, and made us better," he says. "Glee has really set the benchmark in Macao for kids who want to perform."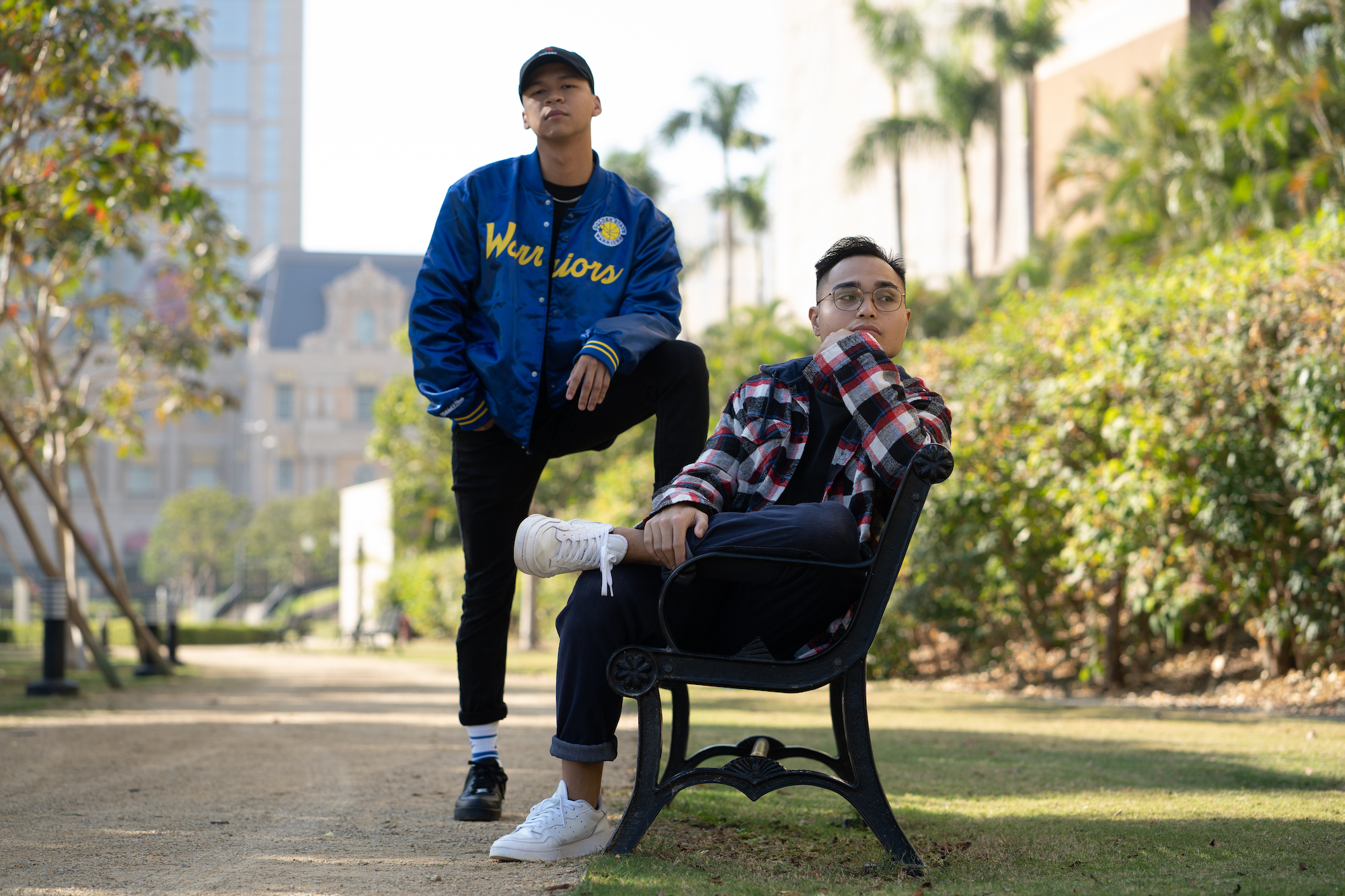 Every year, the club's success takes centre stage when a handful of Glee's young performers compete in the Dance World Cup, often bringing home gold medals in their respective categories. The club also celebrates many alumni achievements, such as when former Glee member Enzo Hilaire became a finalist in France's "The Voice Kids" talent show in 2020. Likewise, João Constancia joined popular BoybandPH in the Philippines in 2016, while Trae Robin landed an acting career in Australia with prominent roles on 2019 TV show "Back of the Net" and 2020 short drama "Teddy".
"Glee has really set the benchmark in Macao for kids who want to perform."

 – Joel Fesalbon
Even during the pandemic, the club has grown from strength to strength. Throughout 2020, the club expanded its schedule and introduced adult classes. "We decided to do summer workshops [for adults], which never would have been possible before since so many people are away during the summer," says Griffiths, who joined his wife at the helm of the club last year. "With Covid-19 keeping us all here in Macao, people were looking for things to do."
Seward also had more personal time to devote to the young performers, since travel restrictions limited her work commitments outside the region. "It allowed me to be able to teach more and to be totally engaged with all my classes," she says.
Seward and Griffiths also hope to offer their young members hope, support, consistency, and a healthy creative outlet in times of so much uncertainty. "We're living through a global pandemic. It's a difficult and tough time … so it's been great to have something positive for the kids to focus on," says Griffiths, who also happens to be a former "Phantom of the Opera" star in the UK's West End. "We've got to try and keep things as normal as possible for them, which luckily we've been able to do in Macao."
More than just a dance club
Glee represents different things to different people. Some children will go on to forge a singing and dancing career, while others simply revel in the new friendships and community atmosphere.
Abby Barry, whose daughters Harper and Marlee both attend the club's classes, says it's about more than just dance. "The teachers are so passionate and bring the essence of joy that dance represents," she says. "But they haven't only been learning about the technical side of dance. It's experiencing the warmth of friendships, the skill of collaborating as a team member and receiving encouragement from their peers which have helped build their self-confidence as performers and individuals."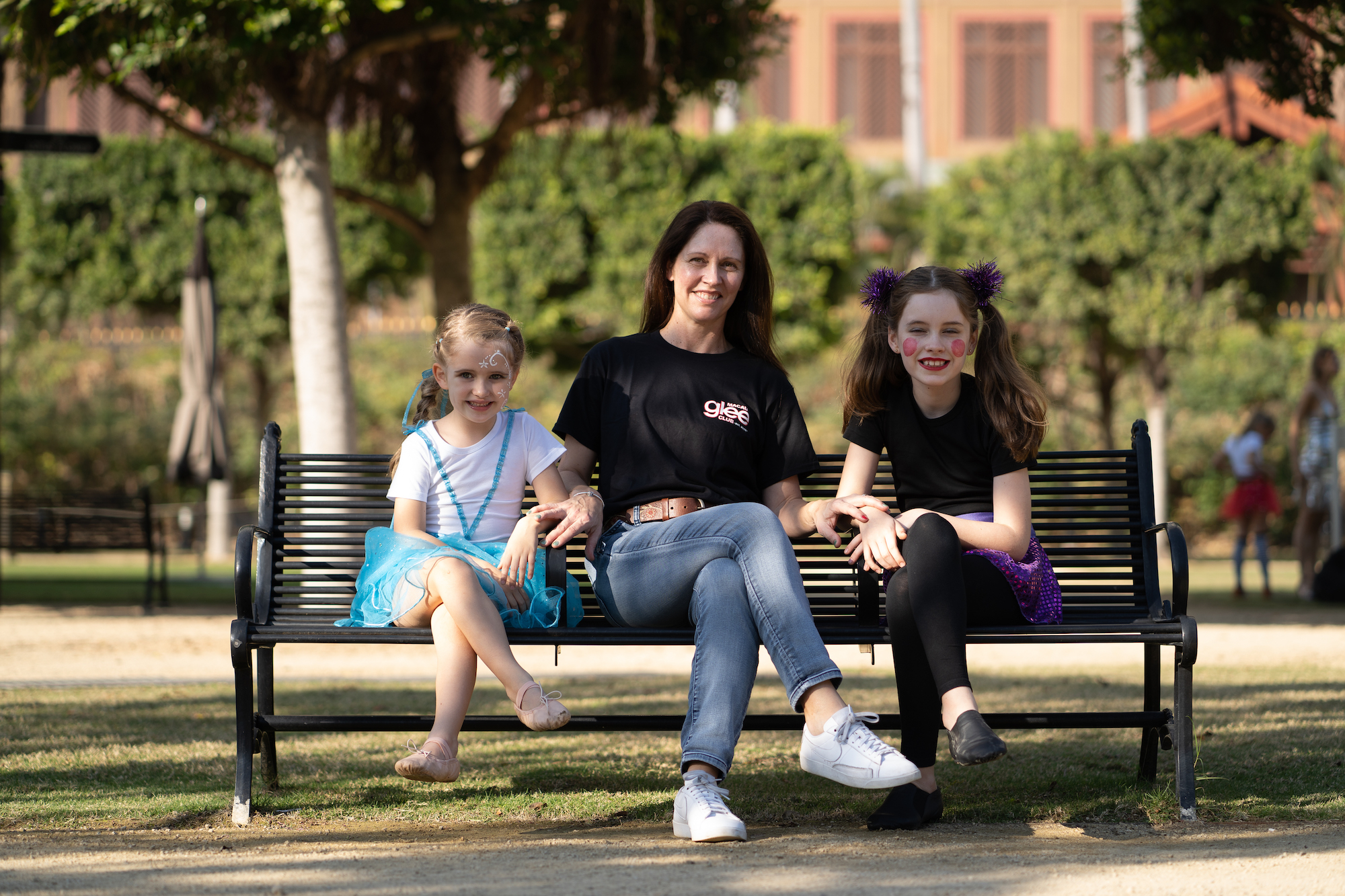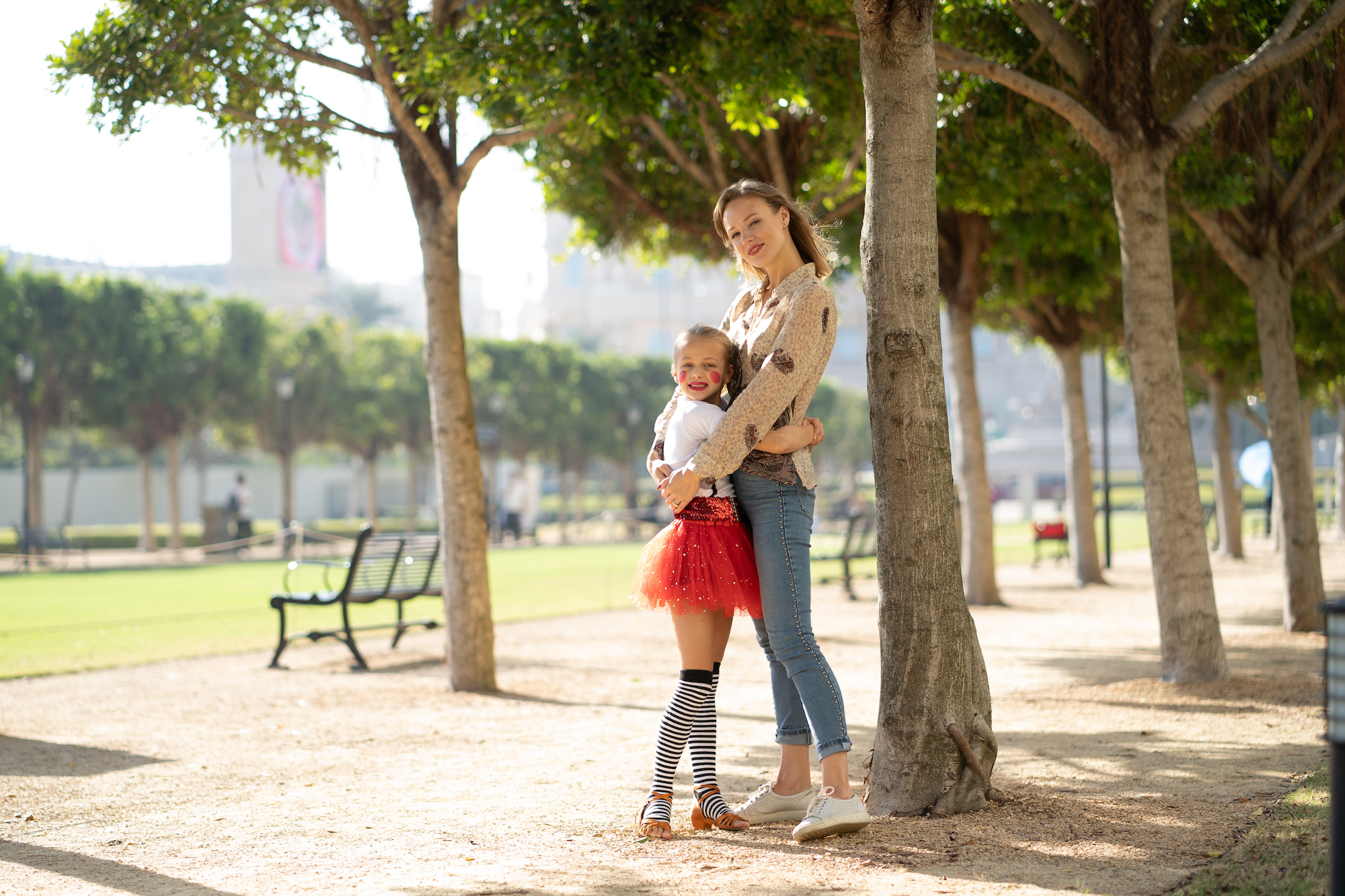 It's also given some families the chance to perform on stage together. Mila Just and her daughter Sofiya joined the club in 2020. For Just, it was a chance to get back into a pastime she loves and, as a bonus, she could enjoy dancing with her daughter.
"As an adult, it's not that easy to find dance classes in Macao," she says. "I think it's amazing that Glee is now offering adult classes. Your age, background or experience doesn't matter – they give everyone the opportunity to dance."
So what does the future hold for the club as it enters its second decade? When the borders open, Seward and Griffiths hope to host a workshops series run by expert guest teachers, particularly West End and Broadway stars, and introduce members to new skills, techniques and artistic styles.
"We'll keep it fresh and exciting," says Seward. "Most importantly, though, we'll keep giving the talents these performance opportunities and moments on stage, which is truly the best way to learn."