Viva Macau airline bankruptcy formalised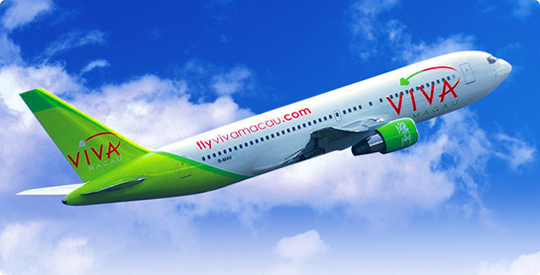 Macau, China, 16 Sept – The Court of First Instance (TJB) has formally declared former local budget airline Viva Macau bankrupt.
The court ruling, which was dated September 13, was published in the Official Gazette (BO) Wednesday. According to the ruling, the airline had requested that it be declared bankrupt.
Viva Macau's creditors held a meeting at the Macau Forum on Monday.
According to The Macau Post Daily as of Wednesday announcement, creditors have 60 days in which to submit claims on the company's assets, which are reportedly minimal.
Viva Macau's fleet was grounded in late March, after the airline failed to resolve payment issues with its fuel supply company, stranding thousands of travelers both in Macau and abroad.
Three days after the first flight was affected, AACM President Simon Chan Weng Hong announced the government had requested Air Macau to cancel Viva Macau's sub-contract, citing the need to "protect the public interest" and alleging that Viva Macau had failed to cooperate with efforts to assist stranded passengers.
The government issued a statement on Wednesday to confirm that it has taken legal steps to recover 212 million patacas in loans that it granted to Viva Macau.
A source close to Monday's creditors' meeting has told The Macau Post Daily that the airline's debts amount to about one billion patacas, including damages and accrued interest.
(MacauNews)