Visitor numbers fall 15% month-on-month to 694,430 in January
Visitor numbers fall 15% month-on-month to 694,430 in January

Link copied
Covid-19 blamed for fewer arrivals; GBA supplies more than half of Macao's visitors, with most coming from Zhuhai.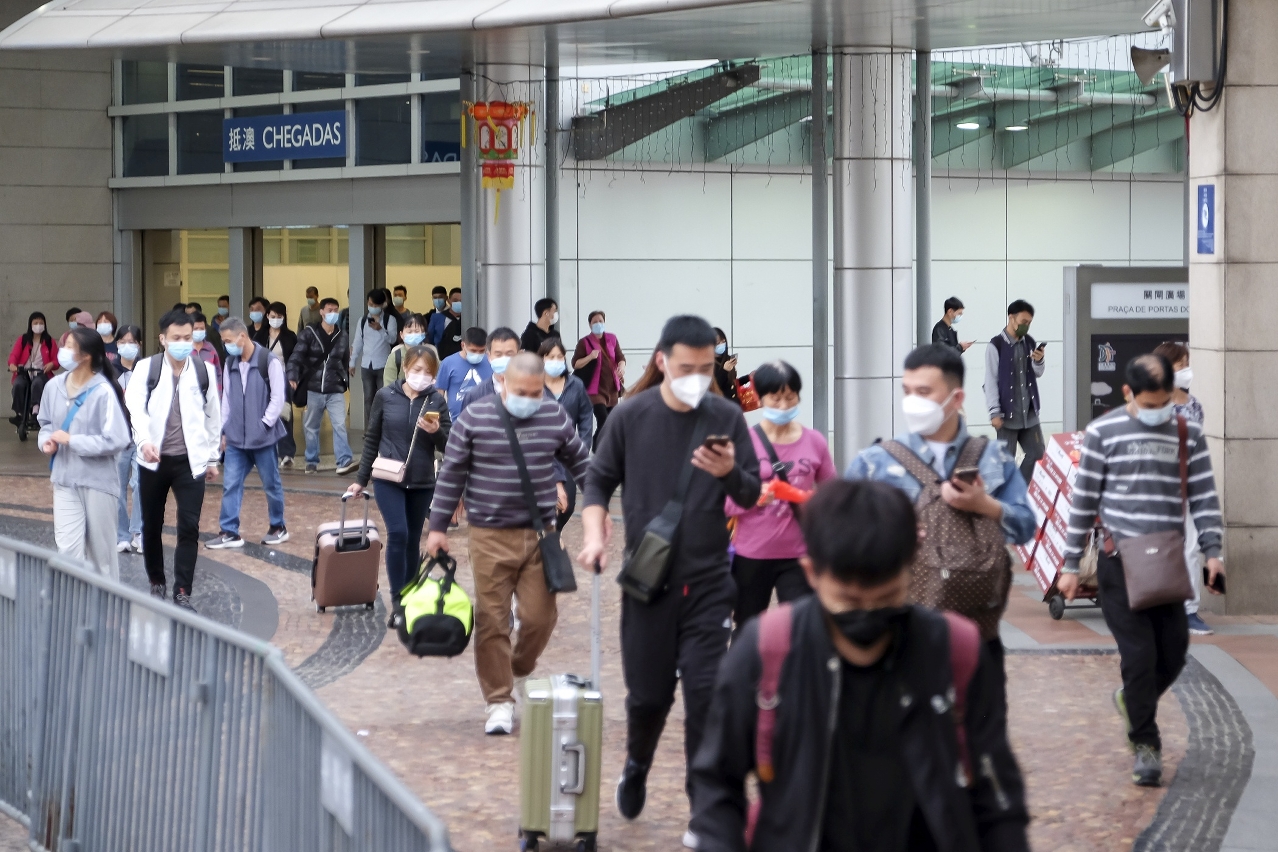 Macao's visitor arrivals dropped by 15.4 per cent month-on-month to 694,430 in January, following the introduction of stricter border-control measures due to the Covid-19 pandemic.
However the Statistics and Census Bureau announced that last month's number of visitor arrivals rose by 24.7 per cent year-on-year. 
Same-day visitors (450,428) accounted for 64.8 per cent of all visitor arrivals. While same-day visitors rose by 56.5 per cent year-on-year, overnight visitors (244,002) dropped by 9.3 per cent.  
Visitors' average length of stay declined by 0.3 days year-on-year to 1.3 days. On average, same-day visitors stayed for 3.4 days, up by 0.4 day year-on-year. 
Visitors from the Greater Bay Area totalled 412,174 in January, of whom 67.1 per cent came from Zhuhai. The area's nine cities generated 59.3 per cent of Macau's visitor arrivals last month. 
Some 90.8 per cent of all visitors arrived by land via the Barrier Gate and Hengqin checkpoints last month. Visitor arrivals by air and sea totalled 50,644 and 12,981 respectively. 
Due to the Covid-19 threat, Hong Kong-Macao ferry services have been suspended since February 2020. In general, foreign nationals without the right of abode in Macao have been barred from entering Macao since March 2020, The Macau Post Daily reported.