Tourism chief hopes for Golden Week uptick after poor visitor numbers in March
Tourism chief hopes for Golden Week uptick after poor visitor numbers in March

Link copied
Latest figures show visitor numbers dropped 19.6% last month, 30.3% in annual terms, as city feels the pinch from Covid-19 and economic downturn.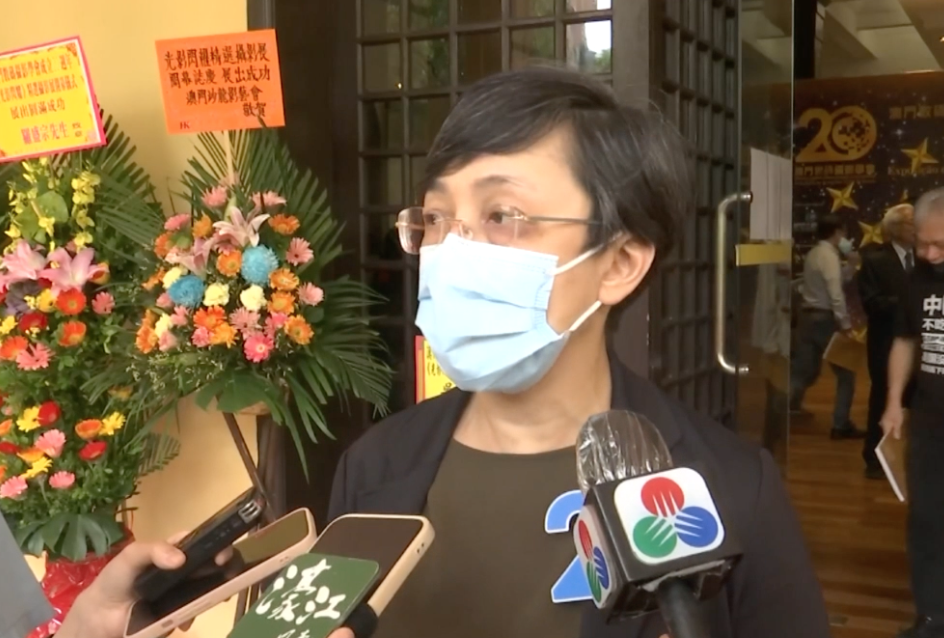 Macao Government Tourism Office (MGTO) Director Maria Helena de Senna Fernandes is pinning her hopes on the Labour Day Golden Week holiday, when she has predicted that visitor arrivals could surpass 25,000 per day.
Senna Fernandes noted that last Friday and Saturday visitor arrivals hit 22,000 per day, however recently released statistics revealed that last month's arrivals had fallen by 19 per cent, and were down by almost one-third year-on-year.
Senna Fernandes forecast that during the Labour Day Golden Week, which starts this Saturday, visitors will mainly come from the Greater Bay Area (GBA) and elsewhere in Guangdong province, so in the short-term MGTO's promotion campaigns will target these areas. 
She pointed out that the MGTO had planned to promote Macao using a caravan in the GBA every week, but she said that the Macao government is still discussing the matter with its counterparts in Guangdong. She added that MGTO has also contacted other provincial governments about organising larger-scale Macao promotional events, but the dates of the events have not been set yet.
According to the Statistics and Census Services (DSEC), Macao's visitor numbers fell by 19.6 per cent in monthly terms and 30.2 per cent in annual terms in March, due to the increase in cases of Covid-19 in mainland China. 
In March, 526,912 visitors arrived in Macao, with the number of day-trippers (369,661) rising by 5.7 per cent in annual terms, but the number of tourists (157,251) dropping by 61.2 per cent.
The majority of visitors in March were from mainland China (468,995), despite a decline of 31.9 per cent in annual terms, of which 91,099 were on individual visas.
In the first quarter of the year, 1,876,847 visitors arrived in Macao, 8 per cent more than in the same quarter of last year, with the number of day-trippers (1,196,122) increasing by 46 per cent, but the number of tourists (680,725) falling 25.9 per cent.
Restriction and control measures against Covid-19 led Macao, which in 2019 welcomed almost 40 million visitors, to close the border to foreigners and impose a mandatory quarantine on travellers arriving from areas considered to be at high risk.
Last month Senna Fernandes admitted that Macao "desperately needs more visitors, in a more stable and sustainable way, without the ups and downs caused by the outbreaks" of Covid-19.
The loss of millions of tourists has led to unprecedented downturns in the gaming industry, which is fundamental to the territory's economy.
Gaming accounts for around 80 per cent of government revenue and 55.5 per cent of Macao's gross domestic product (GDP), in an industry that employs more than 80,000 people, that is, 17.23 per cent of the employed population.
Senna Fernandes said that the Stay, Dine and See Macao local tour attracted many participants over Easter. She said that as more itineraries have been launched recently, MGTO expects to have more participants during the Labour Day weekend.
Asked about the number of signups for the local tours, Senna Fernandes said that she did not have the exact numbers but she pointed out that the food tour and the boat tour are the most popular. 
Senna Fernandes said she believed that the drone show tour would prove popular. She also underlined that MGTO has no plans to relaunch the helicopter tour at the moment, The Macau Post Daily reported.