Shanghai budget airline plans to launch fligts to Macau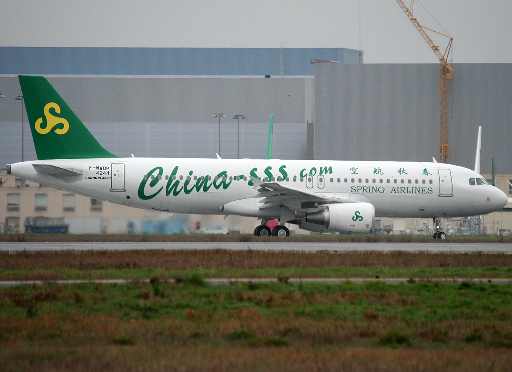 Macau, China, 16 Mar – Low-cost carrier Spring Airlines will begin operating daily flights between Macau and Shanghai from April 8 with a 180-seat Airbus.
The airline announced Tuesday that the lowest round-trip fare will be priced at HKD 199, excluding the airport charges. The companys spokesperson Zhang Wu An said that their goal is to keep fares around 30 percent lower than other airlines operating in Greater China.
After launching flights to Hong Kong, the Shanghai-based airline wants to strengthen its position in the Pearl River Delta region and in the Mainland. Currently, it operates routes to Guangzhou, Zhuhai and Shenzhen.
Macau is a very important route to Spring Airlines. Macau has become an important entertainment and gambling centre, the president of the company, Wang Zhen Hua, told reporters during a press conference.
In Chinese, the Shanghai-based company set up in 2004 is known as "Spring & Autumn Airlines."
It reported a net profit of 470 million yuan last year, operating a fleet of 21 Airbus planes. The company is the mainland's first budget airline to provide international flights. It started Shanghai-Hong Kong flights last September.
According to The Macau Post Daily the Civil Aviation Authority (AACM) is still in the process of approving a mainland-based budget airline's application to launch Macau-Shanghai flights.
AACM Air Transport Of-ficer Michael W.G. Chen said that "there should no major problems (for the company) to obtain the approval."(MacauNews)