Sands announces 6,000-room 'Cotai Central' project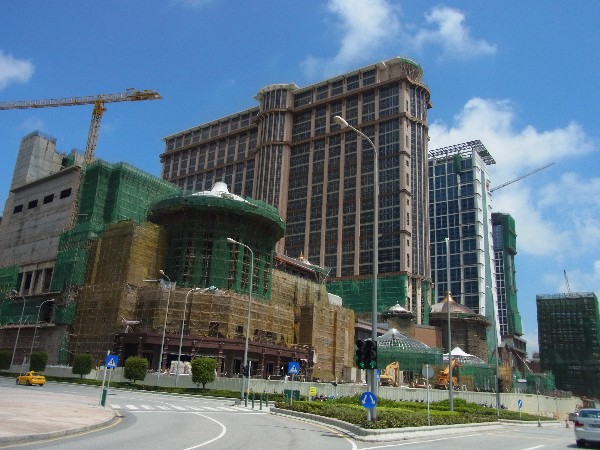 Macau, China, 8 Aug – Sands China has announced that its newly branded "Sands Cotai Central" project will feature 6,000 rooms and suites from the Conrad, Sheraton, Sheraton Towers and Holiday Inn brands as well as meeting and convention space, two casinos and a wide range of retail outlets and entertainment and dining options.
The gaming company headed by Las Vegas mogul Sheldon Adelson made the announcement cited by The Macau Post Daily today.
According to the statement, the property previously referred to as Parcels 5&6 "has now officially been named Sands Cotai Central."
The statement also said that Sands Cotai Central was "arguably the largest and most ambitious development in the history of the hospitality and gaming industry.
"When the doors to the rooms and suites at Cotai Central start swinging open early next spring, Macau 's metamorphosis from a gaming-epic regional location into an international leisure and business destination will be one step closer to completion," the statement quoted Adelson, chairman of both Sands China and Las Vegas Sands, as saying.
Adelson also said that the "casino facilities represent less than two percent of the property's total space," adding that his company "would be proud to have Cotai Central become the government's model for future development in Macau ."
Adelson also said that combined with his company's existing properties in Macau, "Cotai Central will provide the critical mass I've always said is necessary to persuade a larger and broader set of meeting and convention organisers into holding their events in Macau ."
Hilton's five-star Conrad is expected to open in the first quarter of next year, featuring 600 rooms and suites, according to the statement. The four-star Holiday Inn "is also scheduled to open late first quarter" next year, comprising 1,200 rooms and suites, the statement added.(MacauNews/Tourism)