San Ma Lou to be pedestrianised over Christmas and New Year
San Ma Lou to be pedestrianised over Christmas and New Year

Link copied
Other festive holiday entertainments include concerts and digital expos plus a first look at the newly renovated Iec Long Firework Factory.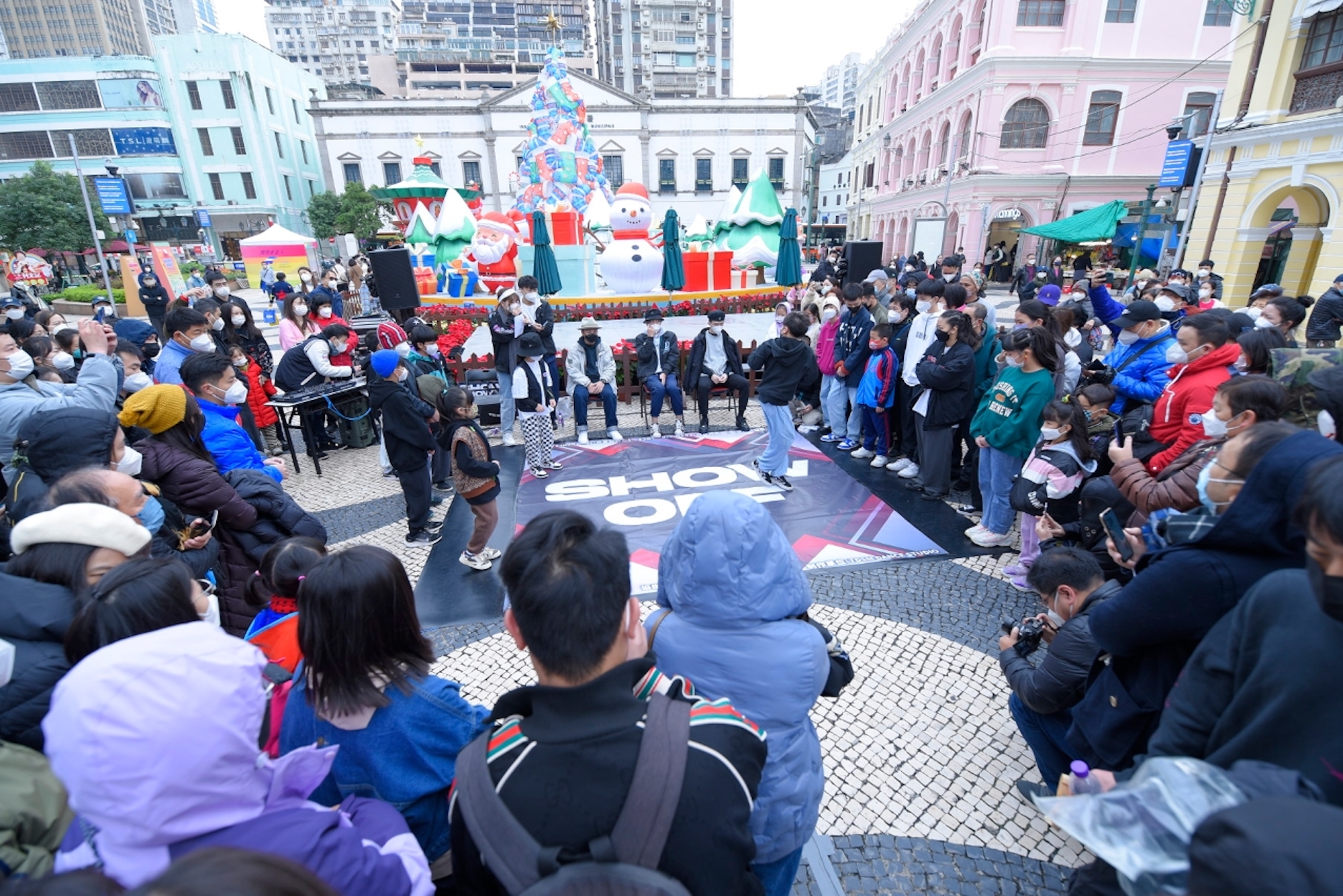 The broad stretch of Avenida de Almeida Ribeiro known as San Ma Lou in Cantonese will be turned into a pedestrian precinct over Christmas and New Year in a cultural regeneration experiment.
Strolling through Almeida Ribeiro – Pilot Scheme for a Pedestrian Area will take place from 12 pm to 10 pm on 24-25 December and on New Year's Eve and New Year's Day.
Speaking at the launch of a programme entitled A Cultural Base, Cultural Affairs Bureau (IC) President Leong Wai Man said San Ma Lou will "put on new clothes", bringing a new and special cultural travel experience to residents and tourists alike.
The avenue's pedestrianised area is about 450 metres long and will be divided into three sections, namely Magic Moment which will run from Rua do Guimarães to Travessa do Matadouro, Forest Footpath running from Travessa do Matadouro to Rua dos Mercadores with the irregular placement of artificial vegetation, and Urban Oasis running from Rua dos Mercadores to Largo do Senado, where large parasols and chairs will be set up as tea houses for visitors to relax. 
Large installations will be hung or placed along the road, and a number of art tour points will be set up for artists to perform in the city's main thoroughfare. Macao's Intangible Cultural Heritage List items such as dragon beard sugar-making skills and dough sculpture skills will be displayed, and "creative food" will be presented by various local cultural and creative organisations.  
Noting that nearly 26 bus routes were expected to be affected by the event, Transport Bureau senior official Cheng Hoi Kin urged the public to plan their journeys in advance, and follow police instructions. 
The IC said that the pilot scheme, which is sponsored by SJM Holdings and Melco Resorts & Entertainment, aims to allow the public to enjoy the scenery and architecture along San Ma Lou from a new perspective. By injecting local cultural attractions in the hope of revitalising Macao's community economy, it will enrich visitors' sightseeing experience, and promote the image of Macao as a multi-aesthetic city with "Chinese culture as the mainstream and multi-cultural exchange and cooperation base".
In related news, the Time Travel • Sam Pa Tour – The Immersive Digital Experience Exhibition of Ruins of St Paul (Experience Version) will be held free of charge at St Paul's College from next Friday to 31 January. The event will be held every 30 minutes and each session will be open to eight people. Residents can make appointments through the bureau's registration system.
Due to the need for renovation and to ensure public safety, the Ruins of St Paul will be closed to the public until next Thursday. 
As an additional entertainment this Christmas, the public will be able to visit the Iec Long Firework Factory, located on Rua de Fernão Mendes Pinto, over the holidays when it opens this Friday when The Echo of Smoke and Glass – The History of Macau's Firecrackers Industry will be staged. Through physical collections, historical photos and multimedia tours, visitors will be able to learn about the history of Macao's firecracker industry in an "interactive way". 
The IC said it will continue to build "culture as a base" as the core concept, define the historical and cultural context, and develop more high-quality cultural projects, The Macau Post Daily reported.