Portugal wants to attract more tourists from China and Korea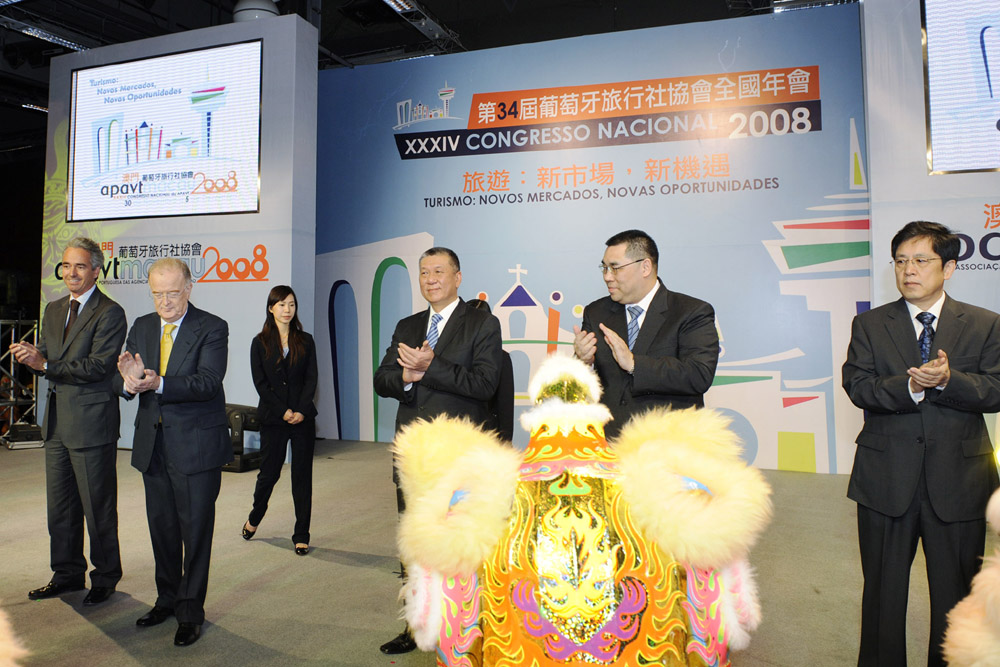 Macau, China, 1 Dec – Portugal's secretary of state for tourism, Bernardo Trindade, said Sunday in Macau that Portugal is going to launch a series of initiatives to attract more tourists from China and Korea.
Trindade, who spoke at the 34th forum of the Portuguese Association of Travel Agencies (APAVT), said that annually around 50,000 Chinese citizens visit Portugal, a figure which Portugal would like to double in a few years.
In regards to the 20,000 Koreans that visit Portugal, Trindade said that this number could triple in two years.
Trindade also said that Portugal is going to invest in the Asian market, noting that it has already carried out promotions this year in China and South Korea and in 2009 it is going to participate in the Beijing and Shanghai tourism fairs, which are going to take place in June and November, respectively.
"In 2009 we are also going to organise various visits by Chinese and Korean tour operators and journalists to Portugal, where they are going to participate in business workshops with Portuguese companies that are interested in those markets," he said.
Trindade also said that the Tourism of Portugal is going to launch a brochure in Chinese in 2009, as well as translate its site into Chinese so that it can attract the growing potential of the Chinese tourism market.
Meanwhile, Luiz Mór, the board member of Portuguese airline TAP-Air Portugal, told Tribuna de Macau that there are no conditions for Portugal's flag carrier to operate the Macau-Portugal flight.
"The flight is very complex and TAP does not have the equipment to fly direct. It would be very expensive and there is not enough traffic for that," said Mór.
The TAP board member also said that it is open to selling its shares in Air Macau.
TAP has a 20 percent indirect stake in Air Macau via a 75% stake in SEAP – Serviços, Administração e Participações, a consortium that was created to acquire a stake in the Macau airline.
TAP flew to Macau between November of 1995 and October of 1998, which is when the Portuguese airline definitively stopped flying to Asia.
(MacauNews)