Parade promises to be extra special to welcome Year of the Rabbit
Parade promises to be extra special to welcome Year of the Rabbit

Link copied
18 floats and 1,000 performers to galvanise city centre and northern district. MGTO says MOP 30 million set aside for Hong Kong overnight travellers' promotion.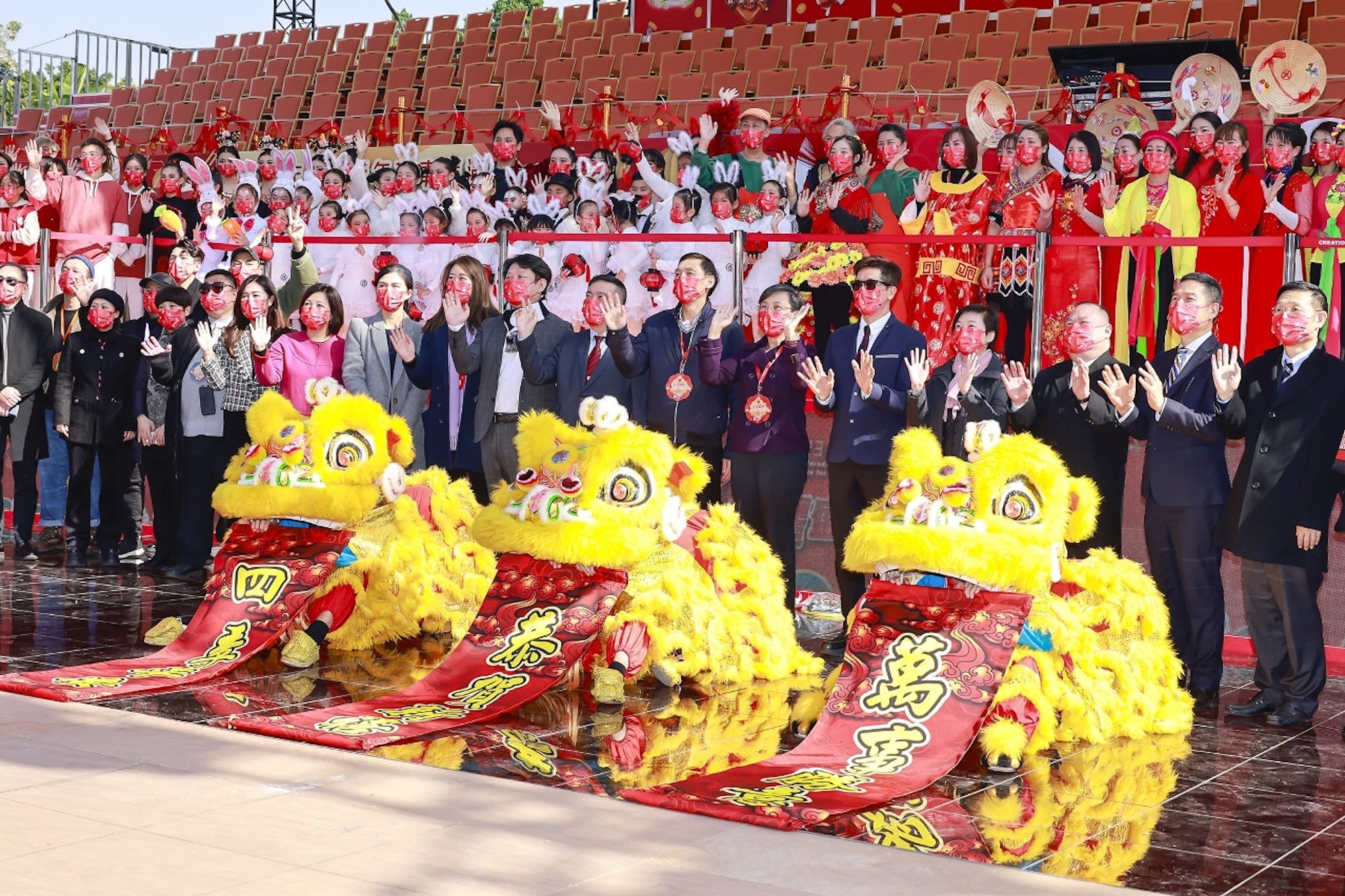 The upcoming Parade for the Celebration of the Chinese New Year (CNY) is going to be extra special this time, with twice as much seating, 18 floats and more than 1,000 performers including – for the first time in three years –  some from Hong Kong.
Macao Government Tourism Office (MGTO) Director Maria Helena de Senna Fernandes said she believed that the number of spectators along the two-day float parade would reach about 80,000, similar to that of last year, adding that 1,500 seats will be available this year.
The two-day float parade will take place next Tuesday, the third day of the CNY, and next Saturday, the seventh day of the CNY – known as Everyone's Birthday –  in the city centre and northern district.
Senna Fernandes said that the event will adopt a combination of online and offline modes to expand the audience. This year, she pointed out, in addition to the float from the Guangdong-Macao Intensive Cooperation Zone in Hengqin, floats from Chimelong Paradise and Shenzhen will also participate in the parade.
Regarding the "buy-one-get-one-free" transport offers for overnight Hong Kong travellers, Senna Fernandes said that a budget of MOP 30 million has been set aside for the offers to be used until the end of March, adding that no quota has been set for the offers each day, which will be adjusted in line with the bus and ferry passenger movement between Hong Kong and Macao after the CNY.
In recent days, Senna Fernandes noted, Macao recorded an average daily number of over 7,000 Hong Kong tourists, with over 10,000 visitor arrivals on various days.
With the current increase in traffic capacity, such as the resumption of ferry services, Senna Fernandes said she expected Macao to record "8,000 to 10,000" visitor arrivals from Hong Kong daily. However, she added: "We aren't focused on the number of visitor arrivals but more on the length of their stay in Macao." The extension of tourists' stay in Macao would have a "good follow-up effect" on civil society and local neighbourhoods' economy, she pointed out.
After the CNY, MGTO will continue to discuss with the Hong Kong tourism sector the launch of "small tour groups in multi-purpose vehicles or people carriers," according to Senna Fernandes, who pointed out that after the Covid-19 pandemic, Hong Kong people much preferred "small tour groups'' to travel with relatives and friends. Senna Fernandes also said that after the reopening of the Hong Kong-Zhuhai-Macao Bridge, both tourism sectors of Hong Kong and Macao believed that different forms of tour groups could be introduced to attract more tourists, The Macau Post Daily reported.