Number of Passengers at the airport in Macau falls 16.6 percent in 2009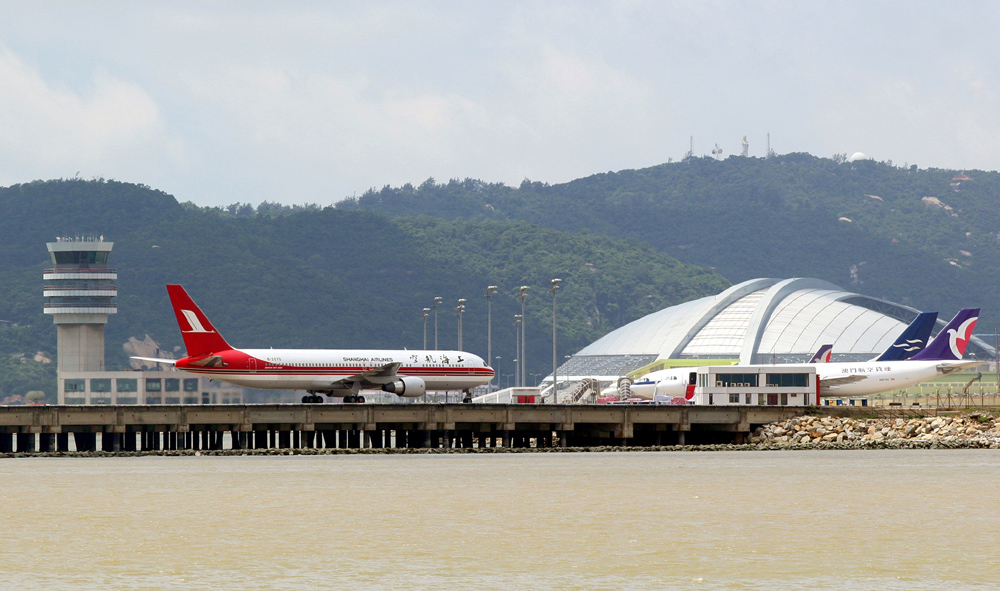 Macau, China, 8 Jan – The Macau airport handled 4.25 million passengers in 2009 representing less than 16.6 percent on the previous year, according to the chairman of the Macau International Airport Company (CAM).
During the same period CAM processed 52,000 tonnes of cargos and logged 40,000 aircraft movements.
Deng Jun also acknowledged that compared to 2008, the cargo figure was down 48 percent and the number of flight movements dropped almost 20 percent.
Deng, that was speaking after an extraordinary shareholders' meeting at the company's headquarters, also said the figures "met the goals set by the shareholders last year".
According to The Macau Post Daily during the meeting ailing casino tycoon Stanley Ho Hung Sun, aged 88, has been replaced by his daughter Pansy Ho Chiu King as vice-chairman of the board of directors of Macau International Airport Company (CAM).
According to Deng, Stanley Ho's sister 82-year old Louise Mok Ho Yuen Wing has been replaced by Stanley Ho's other daughter, Daisy Ho Chiu Fung, while legislator-cum-businessman Tsui Wai Kwan has replaced former director of the Finance Services Bureau (DSF) Carlos Fernando de Abreu Avila as the government's representative on the board.
Deng said that the new structure would hopefully be beneficial for the future development of the airport.
"A new five-year development plan for the airport is being finalised, and once the board approves it in March, we'll submit the proposal to the government for discussion to develop the airport together," Deng said.
CAM was set up by the government and several private investors from Macau and the mainland in 1989. It holds a 50-year government-granted concession to run the airport that expires in 2039. However, CAM has granted a string of sub-concessions for the airport's operational and commercial activities.
The single-runway airport opened in November 1995. In its 14-year history it has mainly functioned as a transit airport for semi-direct flights between Taiwan and the mainland. The airport's range of direct flights is currently limited to Southeast Asia and Australia.
Tap Air Portugal discontinued its flights from Lisbon to Macau in 1998.
(MacauNews)