New mainland visa regulations for Macao foreigners
New mainland visa regulations for Macao foreigners

Link copied
Chinese-made vaccine is still a must, as is proof of stay for 28 days in Macao.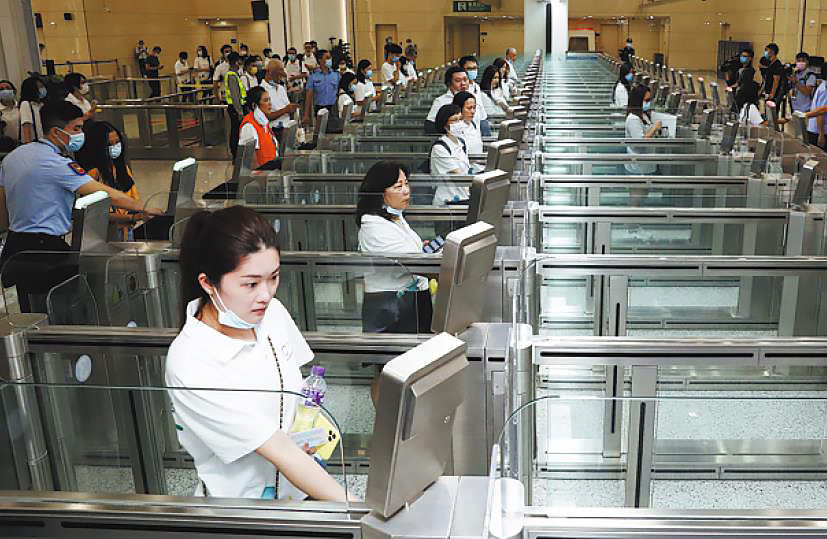 The mainland has updated regulations for foreigners from Macao who want to make cross-border visits.
In future, Macao's foreign permanent and non-permanent residents may apply for all categories of visa but will need to show proof of stay in Macao for at least 28 consecutive days, according a statement released by the Office of the Commissioner of the Ministry of Foreign Affairs.
Potential visitors will also have to have been fully inoculated with the Chinese Covid-19 vaccine and hold valid certificates of vaccination issued by the Macao Health Bureau. The foreigners need to complete 2 doses according to relevant regulated time or over 14 days after the completion of vaccination of single dose vaccine produced by China. The note does not clarify however if both types of vaccine used by Macao Health Bureau (Sinopharm and BioNTech) are considered as "Chinese Vaccine Against COVID-19".
According to the note, "At this moment, we generally issue visas valid for six months with one to two entries." It also points out that applicants "with urgent humanitarian needs are exempt from making an appointment online but are required to provide the necessary supporting materials."
Applicants may submit requests online via China Online Visa Application (https://cova.mfa.gov.cn) and Appointment for Visa Application Submission system (https://avas.mfa.gov.cn).
*Last updated on 15 March 2021, 5:40 pm