More than 22.4 million tourists visit Macau in first nine months of 2008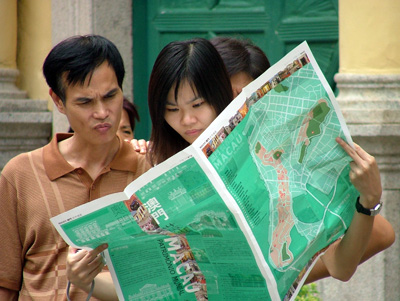 >Macau, China, 22 Oct – Macau received 22.4 million visitors in the first nine months of 2008, which was a rise of 15.4 percent against the same period of 2007 when 19.49 million visitors travelled to the territory, the region's Statistics and Census Bureau said Tuesday.
The biggest number of tourists between January and September was from the mainland China (13.1 million), which was a rise of 23.1 percent against the year-ago period when 10 million mainland Chinese tourists visited Macau.
According to Macau's official figures in the first nine months of the year Macau welcomed 6 million tourists from Hong Kong, 1 million tourists from Taiwan and 1.1 million from Southeast Asia.
Although Macau received 7.5 million visitors in the third quarter of the year, the monthly figure for tourist entries fell in the months of July (2.6 million), August (2.5 million) and September (2.3 million) as a result of new, more restrictive individual visa processes for tourists from mainland China visiting Macau.
The figures published by the Statistics and Census Bureau showed that the number of tourists from mainland China fell every month between July and September, with totals of 2.5 million in July, 1.4 million in August and 1.3 million in September.
The slowdown in growth of the tourism sector over the last three months has also begun to impact gaming sector revenues at Macau's 31 casinos.
In 2007 27 million tourists visited Macau.
(MacauNews)