MGTO holds 'Beijing Macao Week' to attract tourists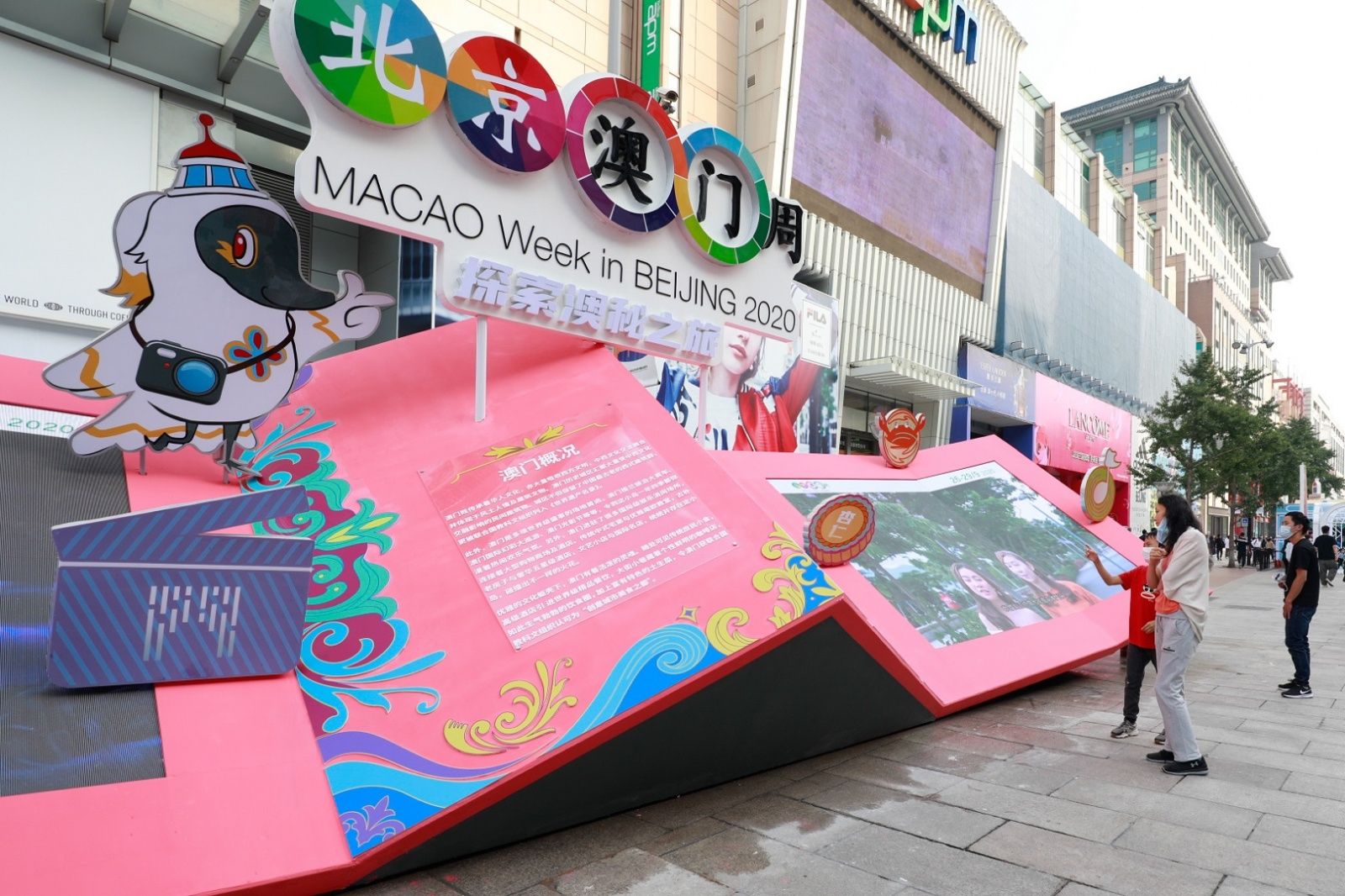 The Macao Government Tourism Office (MGTO) said in a statement on Wednesday that the city's government in cooperation with Beijing's municipal government held a four-day "Beijing Macao Week" event, which ended on Tuesday, to attract the national capital's residents to visit Macao after the COVID-19 situation in Macao has stabilised.
According to the statement, the event was held in Wangfujing Street, with various themed zones such as a Macao cultural heritage zone, Portuguese-speaking countries' products zone, and a hotel and resort zone. The statement noted that the issuing of Individual Visit Scheme (IVS) travel permits for all mainlanders resumed on 23 September, adding the government hoped that the event could promote Macao as a safe tourist destination.
The statement said that during the event, the co-organisers invited social media influencers to hold livestream acitivies, adding that at its peak there were one million viewers. The statement also pointed out that the event's nine livestream videos attracted 75 million views.
'Gathering at Dusk' in Largo do Senado extended
The statement also said that the "Gathering at Dusk in Senado Square" event has been extended until 25 October, adding MGTO hoped that the event could welcome Beijing tourists with "delicious food".
The statement noted that the event started on 19 September and until Monday (28 September) it had attracted over 3,600 visitors. The statement said that all booths had followed Heath Bureau (SSM) guidelines and did COVID-19 prevention work.
(The Macau Post Daily/Macau News)
PHOTO © Macao Government Tourism Office (MGTO)