Macau's tourism industry must provide quality services, says director of MGTO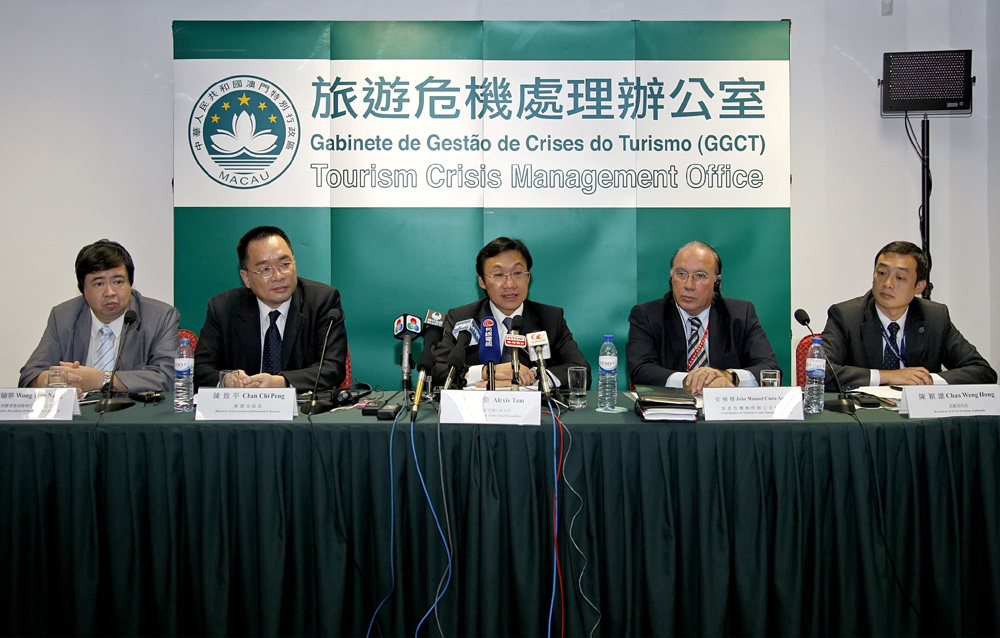 Macau, China, 6 Jul – Macau needs to provide a quality tourism in order to match people's expectations of what they are paying for, said Monday the director of the Macau Government Tourist Office (MGTO), Joao Manuel Costa Antunes.
Antunes made the comment during his presentation at the MGTO's annual marketing meeting at Macau Tower with representatives from different tourism sectors.
"The tourism industry is growing so fast, but because of this, we're facing a big challenge. All the visitors have big expectations and in order to meet these, we need to look at quality'," Antunes pointed out, adding that offering what visitors expect for their money was an important way to promote repeated visits, which ultimately sustain growth.
Antunes also said that "Macau's main challenge was competing with other destinations in the provision of high-level service".
Secretary for Social Affairs and Culture Cheong U said, during the meeting, that the government's aim is to establish Macau as "the world's top tourism and leisure centre."
According to the latest figures released Monday, Macau received 10.3 million visitors from January trought May,of whom 53,5 percent were mainlanders, 29.2 percent Hong-kongers and 5.3 percent Taiwanese.
Costa Antunes pointed out that among the top ten markets for Macau, only Thailand, due to internal political instability situation affecting the country recorded a negative growth, while markets like South Korea, Mainland China and Japan observed increases in the order of, respectively, 64 percent, 24 percent and 12 percent.
Visitors from the greater China area (mainland, Hong Kong and Taiwan) accounted for 88 percent of all arrivals in the first five months of this year. Foreign visitors accounted for about 12 percent of all arrivals – five times what it used to be in 1999, said today the Macau Post Daily.
The figures released Monday showed that the local average hotel room rate grew 6.3 percent to US$135 (1,080 patacas) in the first five months from last year, and also highlighted that the average hotel room occupancy rate rose 12.4 percent to 84.2 percent between January and May from last year.
The average occupancy rate for the whole of last year stood at 77.7 percent.
Macau currently has 62 hotels from two to five stars, with over 20,000 rooms available, along with 31 boarding houses, with a total of 576 rooms and 145 travel agencies.
While visitors' total spending on gaming in the first quarter reached 40 billion patacas (US$ 5 billion) some 545 million patacas went on accommodation and 3.9 billion patacas on miscellanea.
(MacauNews)