Macau's Christmas visitors rise 9.9 percent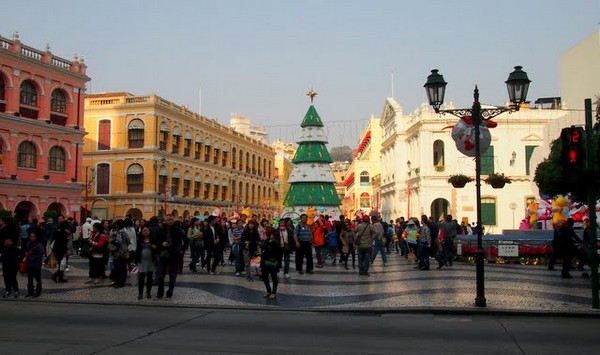 Macau's number of visitor arrivals during the Christmas holiday period between December 20-26 rose 9.92 percent year-on-year to 1.08 million, the Public Security Police (PSP) announced on Tuesday.
According to a PSP statement, the city's seven border checkpoints recorded 3.29 million crossings by locals and visitors during the 7-day period – 1.65 million entries and 1.64 million exits. Nearly three quarters of all entries and exits went through the Barrier Gate checkpoint.
Tuesday's uplifting statistics came after a day after the Statistics and Census Bureau (DSEC) announced that last month's number of visitor arrivals fell 7.6 percent year-on-year and 1.8 percent month-to-month to 2.58 million, despite the Grand Prix weekend during that month.
Analysts described November's decline as a "painful" experience for the gaming industry.
Meanwhile, the government's income from direct gaming taxes fell 34.7 percent year-on-year to 78.54 billion patacas in the first 11 months of the year. Gaming taxes accounted for 76.9 percent of the government's total receipts during the 11-month period. In the same period of last year, gaming taxes made up 82.5 percent of all government receipts.
(macaunews/macaupost)