Macau Tourist representations abroad meet to study future strategies to attract more visitors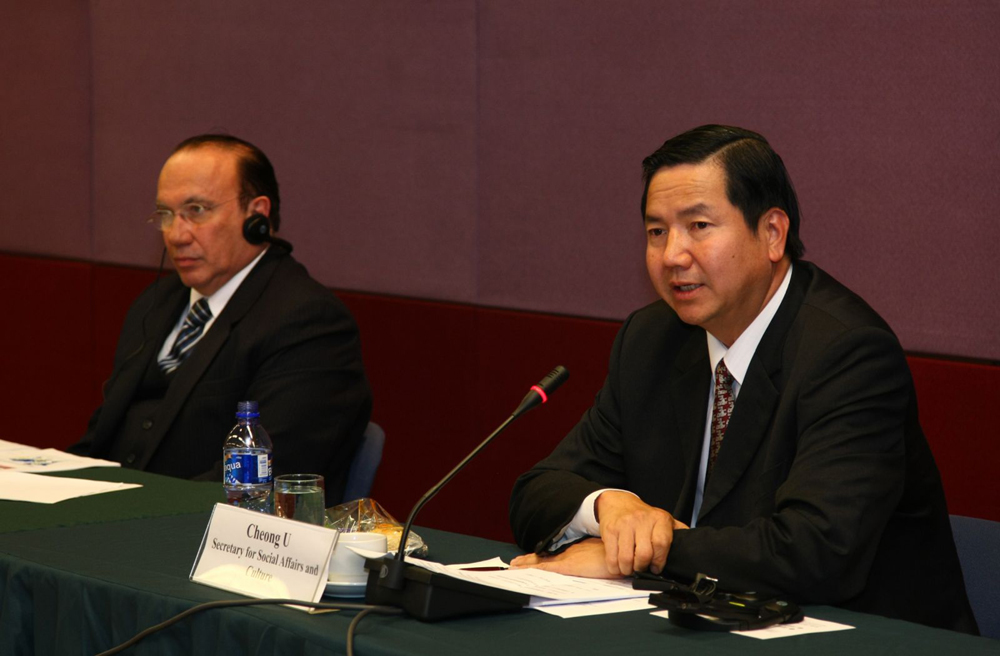 Macau, China, 27 Jan – More then 50 representatives of the Macau Government Tourist Office (MGTO) around the world started Tuesday a meeting in Macau to discuss "strategies and tactics" to promote the Special Administrative Region abroad and attract more visitors.
The Secretary for Social Affairs and Culture Cheong U said in a meeting with the MGTO officials and representatives that the number of visitor arrivals to Macau has grown to 21 million in 2009 (from 7.5 million in 1999) and that "the diversification of tourism will be boosted with a higher and wider perspective and vision".
Presenting the "Outline of the Plan for the Reform and Development of the Pearl River Delta", Secretary Cheong U remarked that the plan "consolidates Macau's position as an international tourism and leisure destination".
The Government will "tune and advance the marketing promotional strategies while cooperating with "The government will "tune and advance the marketing promotional strategies cooperating with the travel trade to improve the overall service quality of the tourism industry to achieve a healthy and moderately diversified development of Macau's tourism industry, from which other related industries as well as the economy of the region will benefit," he added.
Following visits in Macau the 50 MGTO representatives will cross the Lotus Bridge today heading to Guangzhou and Shenzhen for a 3-day visit aiming to show the development and tourism resources of Pearl River Delta region, and promote regional tourism.
The group includes a delegation of MGTO management team led by director Joao Costa Antunes.
At present, there are 17 representation offices of MGTO around the world, Australia and New Zealand; Hong Kong, China; India; Indonesia; Japan; Mainland China; Malaysia; the Philippines; Singapore; South Korea; Taiwan, China; Thailand; Belgium; Germany; Portugal; United Kingdom and Ireland, United States.
(MacauNews)