Macau tourism focuses on Heritage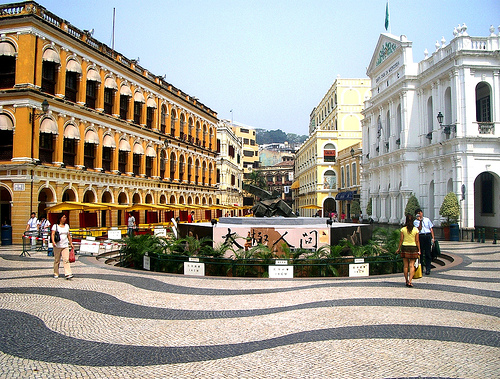 acau, China, 26 June – The Historical Centre of Macau, which is a UNESCO World Heritage Site, will continue to be one of the most important aspects to attract tourists to the territory, according to Macau's marketing strategy for 2008.
João Costa Antunes, Macau's director for tourism said, at a meeting with Macau's 16 tourism offices around the world, that "Macau's marketing strategy will continue to focus on heritage and promotional diversification."
Costa Antunes also said that in the first five months of the year, Macau received 12.6 million visitors, a rise of 17.4 percent against the same period of 2007.
Mainland China, Hong Kong and Taiwan continue to be the top three visitor markets for Macau. Visitors from mainland China (7.4 million) saw a rise of 25.5 percent between January and May of this year against the same period of 2007.
Asian markets saw a rise of 60 percent overall, including a rise of 81.8 percent in tourists from Thailand, Singapore (68.9 percent), South Korea (58.9 percent), the Philippines (53.3 percent) and Japan (30 percent).
Costa Antunes also announced that the 34th edition of the national congress of the Portuguese Association of Travel and Tourism agencies (APAVT) would take place in Macau at the end of November and beginning of December 2009, and the meeting of the Pacific Asia Travel Association (PATA) will also be held in Macau in April 2009