Macau to discuss protection of heritage sites with development of global tourism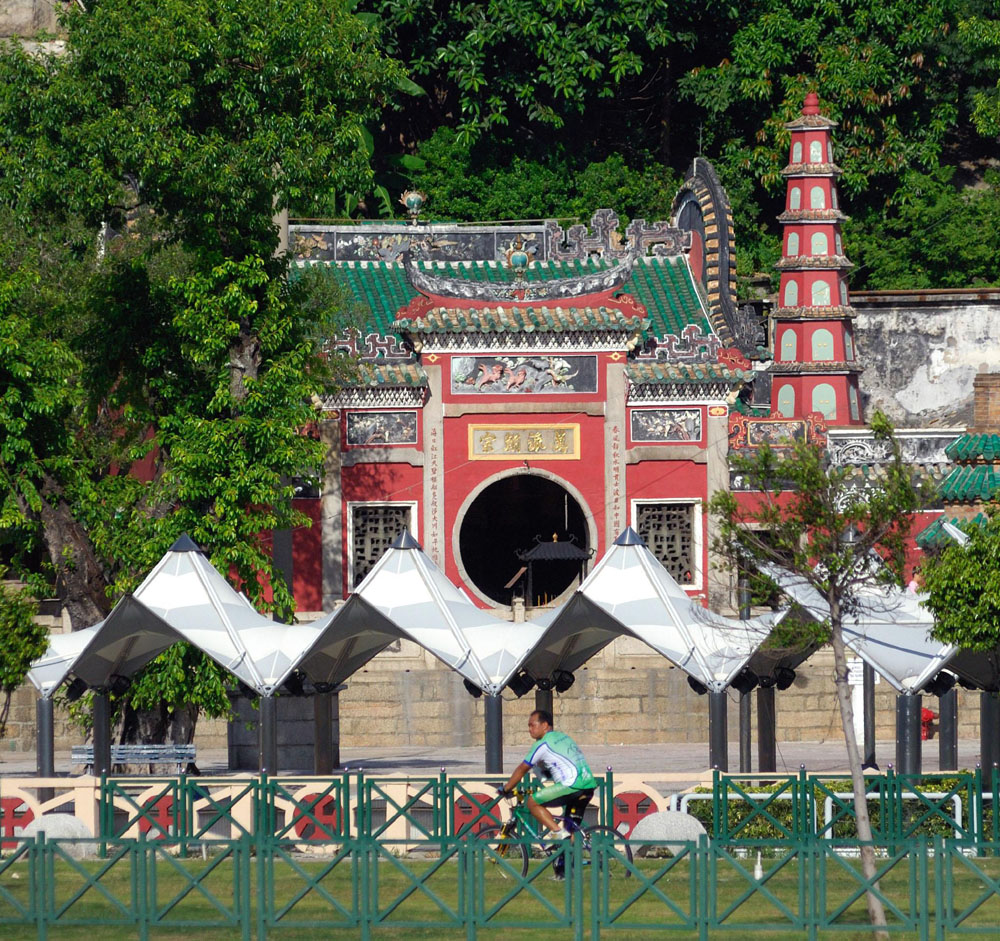 Macau, China, 13 Nov – Finding the delicate balance between conservation and tourism dollars will be the main focus of the first World Heritage Travel Expo/Asia Incentive and Leisure Travel Exhibition to be held in Macau later this month.
Up to 10,000 people are expected to take part in the Expo to be held at The Venetian Macao-Resort-Hotel from 26 to 28 November.
Executive director of the organising committee for the travel show, Todd Cai, told MacauNews there was immense potential for heritage sites to boost tourism numbers in cities around the world.
Cai said the Expo was the first of its kind in the world and the theme "Protection, Development, Promotion and Communication" had attracted a lot of international attention. He said local exhibitors could learn a lot from countries like Britain that had been successfully promoting heritage tourism for decades. The Historical Centre of Macau was listed as a UNESCO World Heritage Site in July 2005.
"There are so many travel shows in the world so we were looking for something new," Cai said. "There are many kinds of tourism Expos looking at health and religious tourism, but world heritage is a new topic."
The 2,000-square-metre exhibition space will include exhibits from the mainland China, Macau, the Philippines, Indonesia, Korea and Malaysia. Several of the exhibits will include traditional singing and dance performances.
Travel industry workers, government representatives, heritage site owners and academics from Egypt, the Czech Republic, Switzerland, Hong Kong, Thailand, Taiwan and Nepal are expected to attend.
Cai said the focus of the Expo would be trying to determine the best way to use heritage sites in tourism campaigns. He said a survey was conducted prior to organising the event and 70 percent of respondents from world heritage properties indicated they would be interested in the Expo.
"Heritage is very popular now in Macau and we have to figure out the best way to protect it and use it," he said. "World heritage properties are very good tourism destinations and are growing in popularity but we have to conserve them at the same time."
Cai said Meetings, Incentives, Conventions and Exhibitions (MICE) representatives had also shown interest in the Expo to find out if heritage sites could play a role as MICE venues. He said it was hoped the Expo would become a biennial event.
The fourth World Heritage Forum, usually staged in Nanjing, will also be held at the Expo. It will feature 10 heritage experts from around the world, talking about world heritage and its role in tourism economies.
The Expo is being organised by Macau-based International Convention and Exhibition Company, Coastal International Exhibition Company and Macao Expo Group.
(MacauNews)