Macau received 2 million visitors in January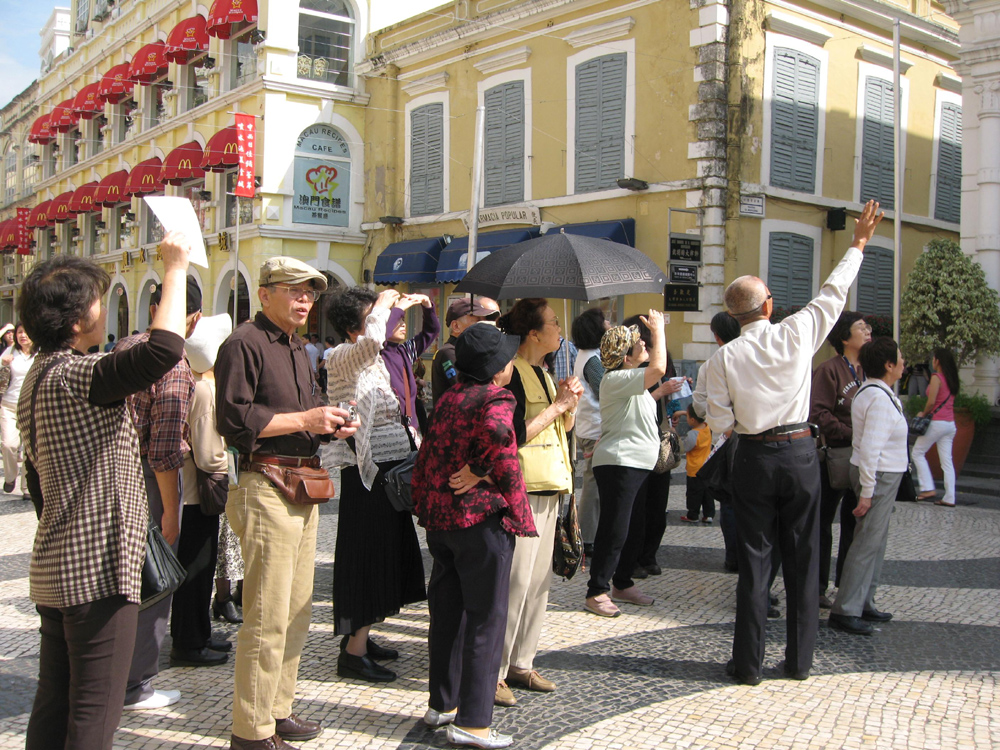 Macau recorded 2.04 million visitor arrivals in January, an increase of 6.8 percent on the same month of 2009, the Statistics and Census Service (DSEC) announced Wednesday.
Month-to-month, the number of visitor arrivals was up 0.5 percent.
The daily average of visitor arrivals stood at 66,018.
Mainlanders accounted for 55.3 percent of all arrivals.
The number of mainland visitors rose 18.9 percent year on year. Hongkongers made up 26.6 percent of Macau's total visitor arrivals last month.
The number of Hong Kong visitors to Macau fell 15.7 percent year on year.
In January, 115,673 Taiwanese (+11.8 percent), 35,641 Japanese (+11.9 percent), 30,302 South Koreans (+63.9 percent) and 26,718 Malaysians (+31.2 percent) visited Macau.
Some 53.7 percent of all visitors arrived by land via Zhuhai, 39 percent arrived by sea from Hong Kong and Guangdong, and 7.3 percent arrived by air.
The local hotel industry recorded 6.7 million guests last year, an increase of 2.7 percent on 2008, the DSEC announced earlier.
The average hotel occupancy rate dropped 2.9 percentage points year-on-year to 71.6 percent last year, when the guests stayed for an average of just 1.5 nights – up 0.1 night from 2008.
At the end of last year, the total number of guest rooms stood at 19,216, up 9.9 percent on 2008.
The hospitality industry comprised 90 establishments at the end of last year, including 22 5-star hotels and 31 guesthouses.
(MacauNews)