Macau promotes itself in Taiwan to attract more tourists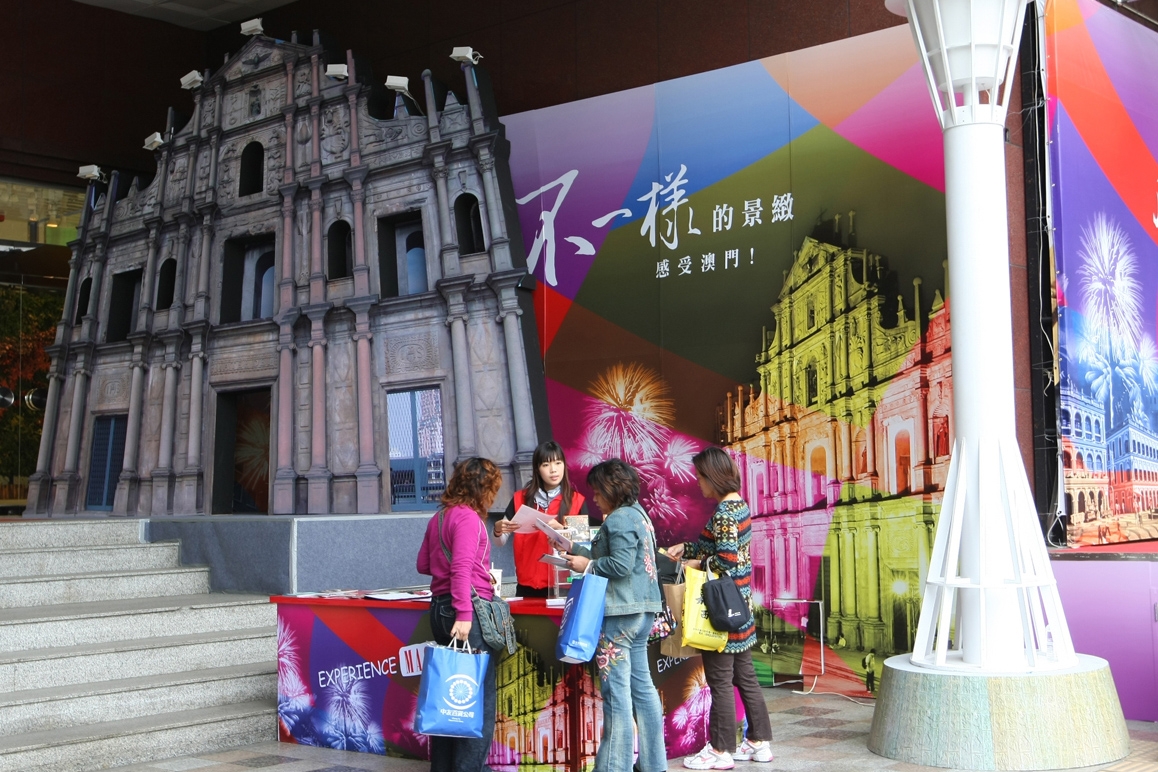 Macau, China, 5 Mar – Macau has been promoting its potential in terms of tourism since the start of the month in Taiwan with the aim of attracting more visitors to Macau, it was officially announced.
The campaign launched by the Macau Tourism Office in Taipe, the capital of Taiwan, and in Taichung, will last for eight days and includes contacts with tourist operators on the island, as well as airlines that fly to Macau and representatives of the hotel sector.
Taiwan represents the third largest market in terms of sending visitors to Macau, after mainland China and Hong Kong.
In 2008 around 1.3 million people visited Macau from Taiwan, though it is expected that this number will drop considerably in 2009, consequence of the start of direct flights between mainland China and Taiwan.
In recent years Macau served as a stop over for tourists from Taiwan that were on their way to mainland China and vice-versa, as there were no direct flight between the two sides of the Formosa Strait.
Projections point to the number of Taiwanese tourists visiting Macau possibly decreasing by around half a million.
During the promotional campaign in Taiwan, a film entitled "Look for a Star" was presented. The aim of the film, shot in Macau and produced in Hong Kong, is for Taiwan to get to know the Chinese Special Administrative Region better.
During the promotional campaign, Maria Helena de Senna Fernandes, deputy director of the Macau Tourist Office, said that there is a lot of cooperative potential between Macau and Taiwan and said that "Macau will continue to explore new markets in the different regions of Taiwan".
The Macau Tourist Office has recently finished a similar campaign in Malaysia, with the aim of attracting more tourists from that country to Macau in a year that the Special Administrative Region celebrates its 10th anniversary.
The economic relations between Macau and Taiwan have been growing ever since the political relations between the People's Republic of China and Taiwan have improved.
At the end of February a delegation from the Macau Chamber of Commerce was in Taiwan and participated in a seminar about the economic relations between mainland China and the island.
(MacauNews)