Macau promotes itself in Portugal along with Pearl River Delta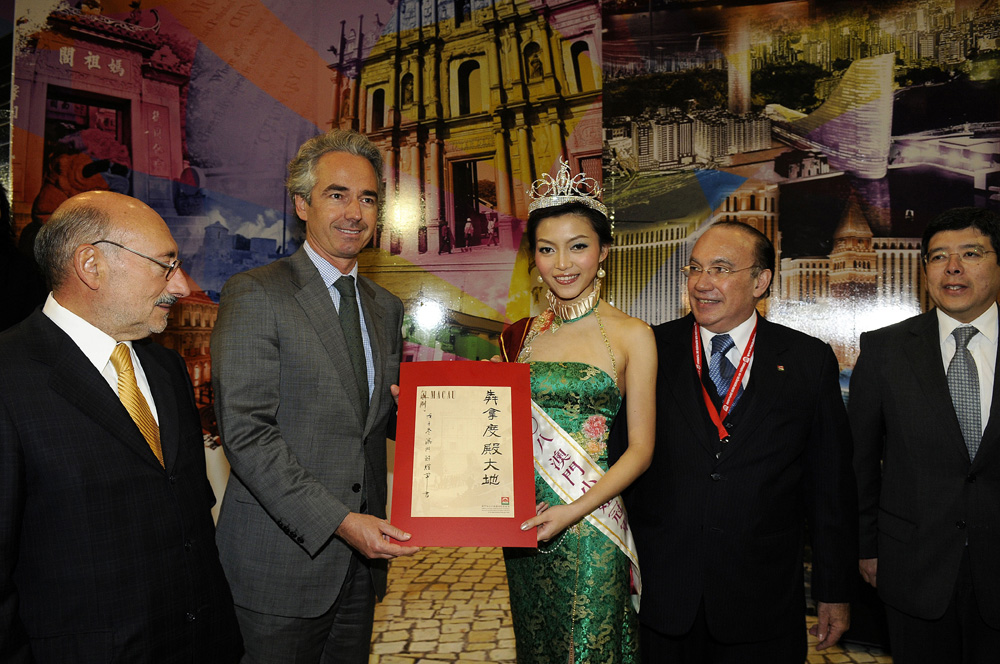 Macau, China, 23 Jan – Macau and four regions of the Great Pearl River Delta are at the Lisbon Tourism Fair (BTL), which is taking place at Portugal's capital city until 25 January.
Tourism representatives from Zhuhai, Zhongshan, Jiangmen and Sichuan are sharing a 225-square-metre stand with the Chinese Special Administrative Region.
This is the first time that Macau is being promoted in Europe together with other Chinese regions, which represents a new tourism strategy for Macau abroad, aiming to broaden the potential of the region.
The Macau stand at BTL 2009 is covered with a fan-like structure and people are welcomed at the entrance with a large Chinese lantern. The stand focuses on the region's World Heritage sites using a campaign launched in 2008 with the motto "See, Taste, Feel, Hear and Touch".
The Macau stand was inaugurated by Manuel Pinho, Portuguese economy minister, together with Bernardo Trindade, the Portuguese secretary of state for tourism, and João Costa Antunes, director of the Macau Government Tourism Office.
Miss Macau 2008 Florence Lai was also present at the Macau stand.
Portugal is one of the priorities in Macau's tourism strategy for 2009, when Macau celebrates its tenth anniversary as a Chinese Special Administrative Region.
At the end of 2008, Macau hosted the 34th Forum of the Portuguese Association of Travel and Tourism Agencies (APAVT) to make Portuguese tourism operators aware of the new reality of Macau and to attract more Portuguese visitors to the region.
BTL has been taking place in Portugal since 1989 and Macau has participated in the fair from the start. In 2008 BTL attracted around 800 exhibitors from over 50 countries and territories and received 60,000 visitors.
Macau is an Invited International Destination at this year's BTL.
In regards to Macau's tourism numbers, in 2008 the region received over 30 million visitors, an 11 percent increase when compared to 2007.
Macau's tourism director João Costa Antunes said in January that of the total number of visitors in 2008, 17.5 million people came from the Chinese mainland, which represents a rise of 17 percent compared to 2007. Mainland China is the most important tourist market for the region.
The number of visitors from the Chinese mainland in 2008 represented 58 percent of the total, an increase on the 55.1 percent figure in 2007.
(MacauNews)