Macau promotes itself in London with photographs of territory on taxis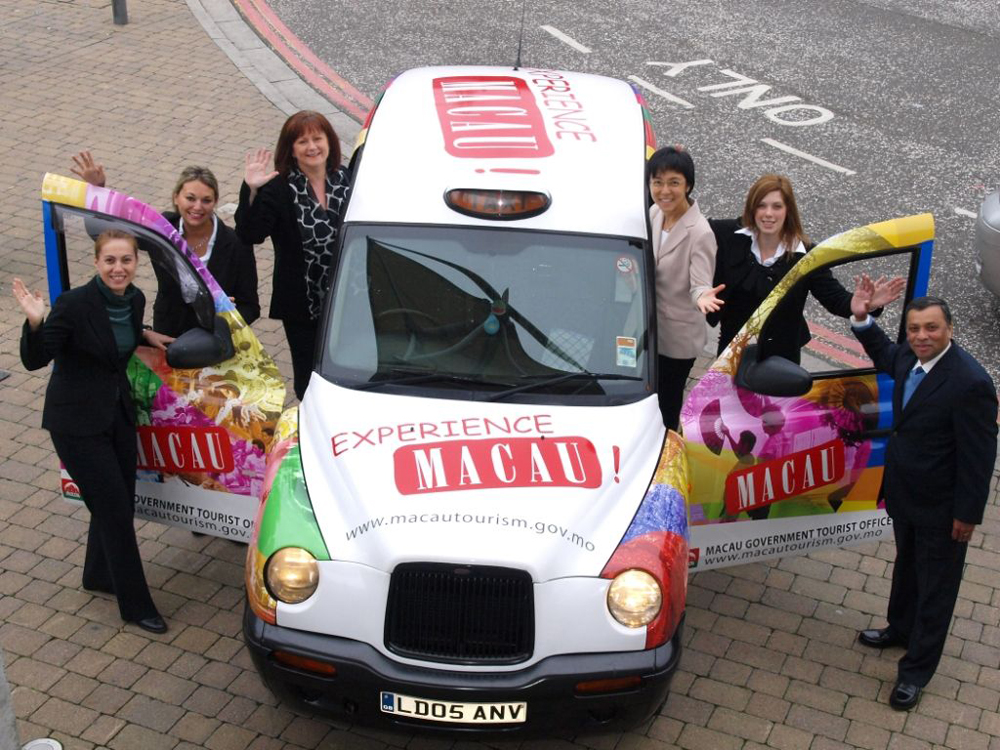 Macau, China, 11 Nov – Fifty London taxis have been driving around in London since October, and will do so until the end of the year, covered in photographs of Macau. The move aims to put Macau at the top of the list of main destinations for British tourists.
After Turismo de Portugal decorated the traditional London black cabs with images of the country in a foreign promotion campaign in 2007, Turismo de Macau "copied" the initiative to attract British tourists as the Special Administrative Region is commemorating its 10th anniversary of transition to China.
Alongside this promotional activity, which was launched on 1 October and is due to continue until the end of the year, Turismo de Macau was also present at the World Travel Market (WTM), one of the most important fairs in the sector, which is taking place in the ExCel London centre until Thursday.
At the WTM, which brings together destinations, suppliers and buyers of tourism services on a global scale, Macau is showcasing the developments made in the decade after the transition from Portugal to China as well as its future projects, seeking to attract more international tourists and increase the amount of time they remain in the territory.
The Special Administrative Region has a 27 square metres stand at the fair, which it is sharing with The Venetian tourist complex and the Asia-Pacific Tourism Association, which is due to hold the next edition of its annual fair in Macau, in September 2010.
(MacauNews)