Macau package tour visitors drop during 'Golden Week'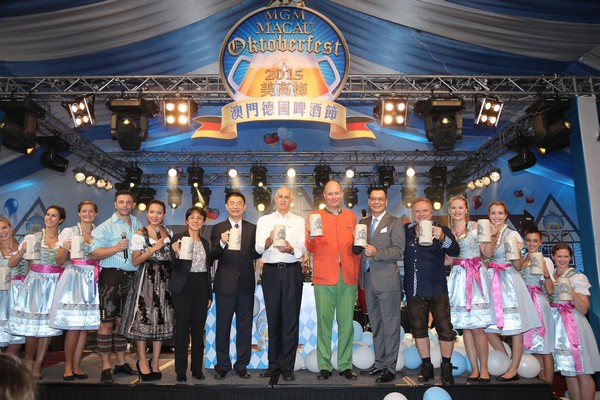 Macau Government Tourist Office (MGTO) Director Maria Helena de Senna Fernandes said on Thursday there had been a drop in visitors on package tours over the mainland's National Day "Golden Week" holiday from October 1-7.
Senna Fernandes made the remark on the sidelines of attending the opening of the Oktoberfest at MGM.
The tourism chief said she learnt from local travel agencies that there had been a drop in package tour visitors but a slight rise in individual travellers during the weeklong holiday.
"The individual travellers made up for [the drop in the number of package tour visitors]," said Senna Fernandes, who reckoned that there may even have been a one percent growth in the number of visitor arrivals during the Golden Week, but whether this was a sign of a recovery was still too early to say.
"We need to wait for the September figures to come out so that we get a clearer picture of the trend," she said.
She also said that as the composition of tourists was changing, the industry was also adapting what it has on offer to respond to the changes, such as hotels dropping their room rates to attract a more diverse type of visitor.
She also said that her office was trying to recover the Hong Kong and Taiwan markets as the number of visitor arrivals from the two places had been rather low over the past few years.
According to Senna Fernandes, the decrease in hotel room rates is one of the main reasons that the tourist price index has fallen for the first time since 2002. (macaunews/macaupost)