Macau government urge residents to refrain from travelling to Japan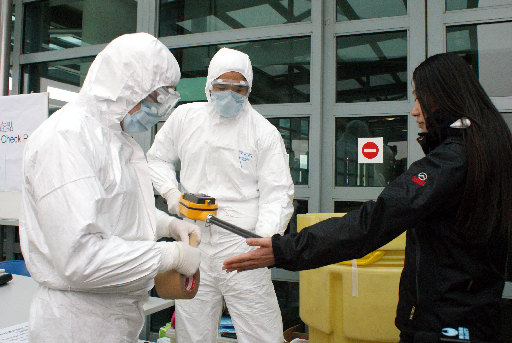 Macau, China, 18 Mar – The Macau government urged Thursday residents to refrain from travelling to Japan, according to the Tourism Crises Management Office.
Meanwhile, the government started Thursday checking the radiation levels of tourists and residents arriving from Japan at the Macau International Airport.
The tests can also be conducted at the Conde de Sao Januario Hospital Centre.
According to Health Bureau Director Lei Chin Ion the tests are not mandatory neither for visitors nor for residents arriving from Japan.
The Meteorological and Geophysical Bureau (SMG) said in a statement Thursday that Macau had not seen any abnormalities in its radiotion readings taken on a 24 -hour basis, as a result of the nuclear fallout from the leaking nuclear plant in the Japonese prefecture of Fukushima.
The SMG added hat Macau was not expected to be affected directly by the radation from Japan.
Chief executive Fernando Chui Sai On said before his departure for Jiangsu, when asked by reporters on the governments response to the nuclear crisis triggered by earthquakes in Japan, that the government had been monitoring the situation closely and believed that Macau was generally safe at the moment.
As for the panic buying of salt among the community, Chui said Macau had a stable stock but he called on the public not to worry or even panic because of rumours.
The Japan radiation trigger salta rush to buy salt believing that it could be used to prevent radiation sickness because it has the mineral iodine added.
He also said the Fire Services Bureau and Health Bureau were now providing radiation screening on a voluntary basis to those returning from Japan.
Meanwhile, the government is contacting Macau residents in Japan through SMS and other means.
According to the four telecommunications service providers in Macau, there are currently 79 roaming Macau mobile telephone users in Japan.
Based on information from the travel industry, there are currently no Macau tour groups in Japan. (MacauNews)