Macau government to revamp the area of the Ruins of Saint Paul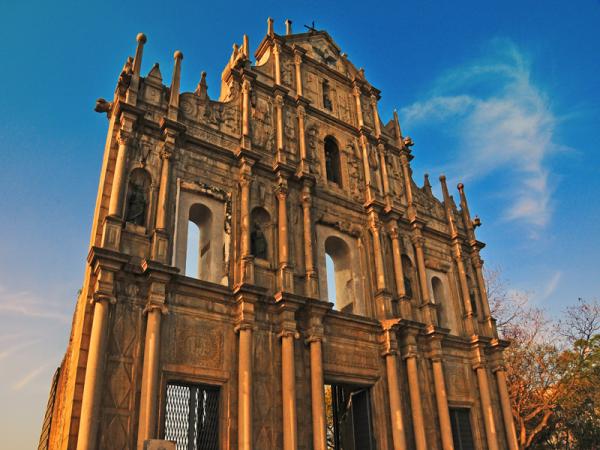 Macau, China, 24 Feb – The Macau government plans to revitalize the surrounding area of the Ruins of St. Paul to give to tourists new attractions and improve the quality of life of residents in the area.
The Land, Public Works and Transport Bureau (DSSOPT), the Transport Bureau (DSAT), the Macau Government Tourist Office (MGTO) and the Cultural Affairs Bureau (ICM) presented Tuesday a plan for the improvement of the world heritage area.
DSSOPT urban planning department chief Lao Iong said at a public presentation the current problems the Ruins of St. Paul's is facing include "traffic chaos, inadequate tourism facilities, serious air pollution, weak connections between different world heritage attractions and the conflict between heritage preservation and private ownership".
Lao said that businesses in the area cannot fully benefit from the floods of visitors as they "over-concentrate" in front of the Ruins of St. Paul's.
The plan, prepared with the help of the School of Design and Environment of the National University of Singapore, aims to set the Ruins of St. Paul's as the core of the "world heritage travel network", which then expands to the Camoes Garden, Tap Seac/St. Lazarus parish, Almeida Ribeiro Avenue, the Inner Harbour and also the Guia Lighthouse.
The Ruins of St. Paul's zone is going to become a centre of "cultural knowledge", Almeida Ribeiro Avenue and the Inner Harbour a "leisure shopping space", the Camoes Garden area to offer "featured casual dining", and Tap Seac area a home of "cultures and creative arts".
Lao said the work team is going to explore more of the "hidden historic legacy" in the area with new archeological excavations.
The Ruins of St. Paul's area, according to Lao, has the highest population density throughout Macau, with 110,000 residents per square kilometer.
Lao said the work team will first collect public opinions will present a report to the Macau government in the first quarter of this year.
(MacauNews)