Macau government stops budget airline Viva Macau operations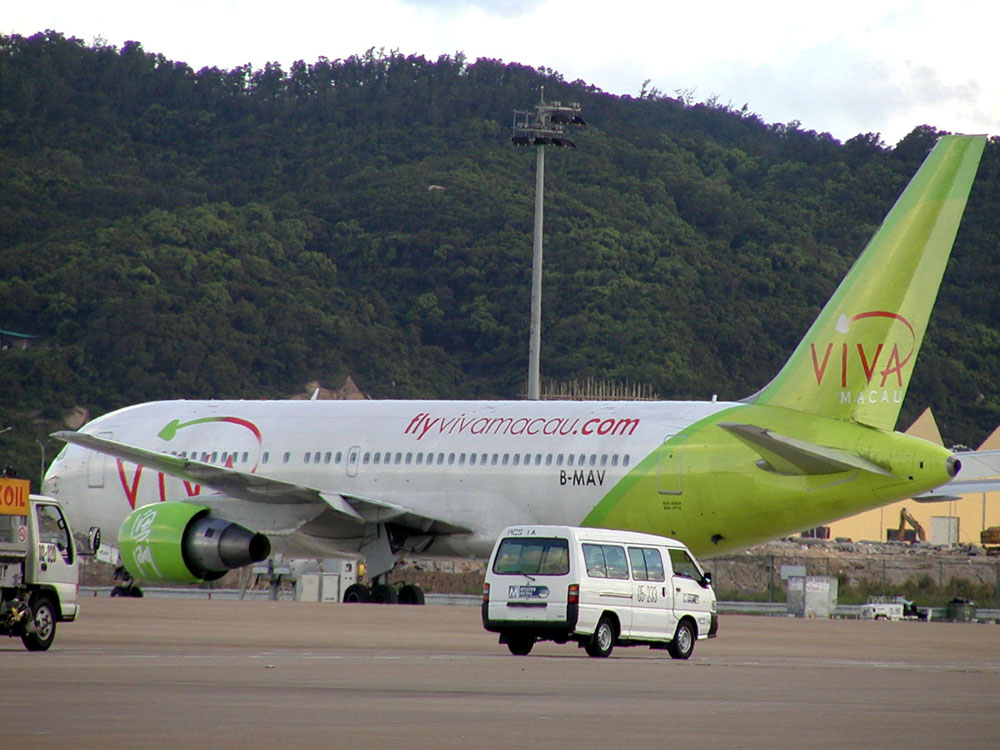 Macau, China, 29 Mar – Macau's government ended the operating contract of Viva Macau Sunday after the budget airline did not offer to help passengers whose flights were cancelled due to its failure to pay fuel bills.
Travellers have been warned against buying any more tickets from Viva Macau – whose online ticketing service was still available Sunday. Officials said any further sales by the airline would amount to fraud.
The Government of Macau had requested for and obtained Air Macau's consent to terminate its sub-concession contract with Viva Macau to protect the public interest, the city's Tourism Crisis Management Office announced Sunday.
The President of the Civil Aviation Authority, Simon Chan Weng Hong, said at a press conference held Sunday afternoon that the Macau government was greatly concerned with the negative impacts of the Viva Macau incident towards passengers and the community.
The low-cost airline, which operates 2 Boeing 767 jetliners started its operation in December 2006.
Viva Macau carried nearly 200,000 passengers last year.
"(Viva Macau) has been most unhelpful," authority president Simon Chan Weng-hong said. "It failed even to provide us with a passenger list when the government tried to resolve the problem over the past two days. Its lack of co-operation has slowed down our efforts. We don't see that it has any sincerity in solving the problems."
Viva Macau's flights have been unable to take off since Friday when it failed to settle fuel bills.
More than 300 passengers were only able to depart on Saturday with government help. However, the airline did not notify passengers of the cancellations or announce any alternative arrangements. It did not return calls to travel agencies who had booked its flights.
Six flights to Hanoi, Jakarta, Tokyo and Melbourne were cancelled Sunday.
Macau granted the airline a loan of nearly 200 million patacas (US$ 25 million) for the 2008/09 financial year, and officials said they would pursue repayment through legal action.
The Macau tourist office paid for plane tickets to bring 39 residents stuck overseas back home. It also helped 90 tourists stranded in Macau return to Vietnam and Melbourne Sunday. Its Immigration Department will extend the length of stay by up to a month for visitors whose visas expired during the ordeal.
Director Joao Manuel Costa Antunes said the office would help stranded passengers pursue refunds from the carrier.
Antunes reiterated that the SAR government will continue to help affected local residents to come back to Macau and also arrange tourists to return home.
The company could not be reached for comment.
(MacauNews)