Macau Fisherman's Wharf in search of more visitors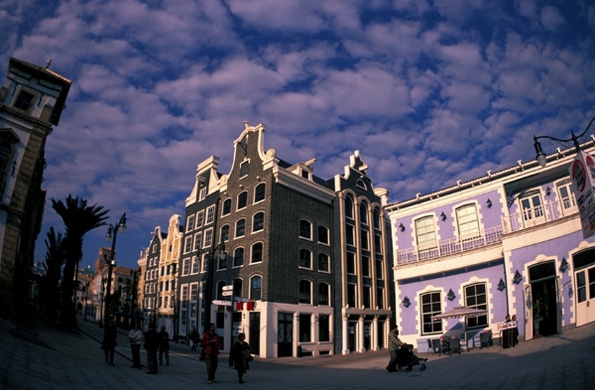 Macau, China, 09 Mar -Macau Fisherman's Wharf (MFW) is preparing for a tough year ahead with plans to focus on regional marketing in a bid to boost visitor numbers at the MOP 1.9 billion theme park.
A MFW spokeswoman told MacauNews that the development was bracing itself for a difficult year, despite what she described as "encouraging" visitor numbers for 2008.
"Our visitor numbers were up last year when compared to 2007," she said. "But as the government has already stated, 2009 is going to be tough, so we will continue trying to develop our local and overseas markets."
The big push for MFW this year will be regional markets including Taiwan, Singapore, Malaysia, Thailand and Japan.
Last year MFW introduced a marketing campaign aimed at attracting tourists from South East Asia, which the spokeswoman said proved to be "successful".
"South East Asia is the big marketing campaign for us at the moment," she said. "We started to see people in the middle of last year and we will continue with this push through 2009 in an effort to increase volume."
The spokeswoman declined to reveal any details on visitor numbers at the 111,500-sqaure-metre development located on Macau's Outer Harbour.
She also declined to reveal any great detail on the progress of the second phase of the development which is estimated to cost MOP 8 billion. "Phase two is on track for completion in the near future," she said.
Visitor numbers have fallen short of projections since MFW opened in 2005 and the development has been plagued by lacklustre business.
A MFW business owner, who declined to be named, said there was not enough variety in the stores to attract local shoppers. "There are just not enough people coming and there hasn't been for a long time," he said. "
The spokeswoman said more fashion shows and festivals would be introduced this year in an effort to attract local visitors. "We are looking to increase numbers with things like an international food festival with cuisine from different countries around the world," she said. "More events to bring in more visitors is the aim."
The spokeswoman also revealed that construction would resume this year on a hotel development at the complex which was suspended last year. "We already have a car park and the major base structure will be restarted…," she said. "MFW is currently working on several projects scheduled to be released in 2009 and onwards, which includes four theme hotels comprising more than 800 guest rooms." (MacauNews)
MFW includes convention and conference space, more than 150 stores and restaurants in buildings built in the style of different world seaports such as Cape Town, Amsterdam and Venice, a hotel and casino.
The brainchild of developer David Chow Kam-fai, the park also features an artificial volcano and numerous rides.
(MACAUNEWS)