Macau and Zhuhai to jointly develop Hengqin island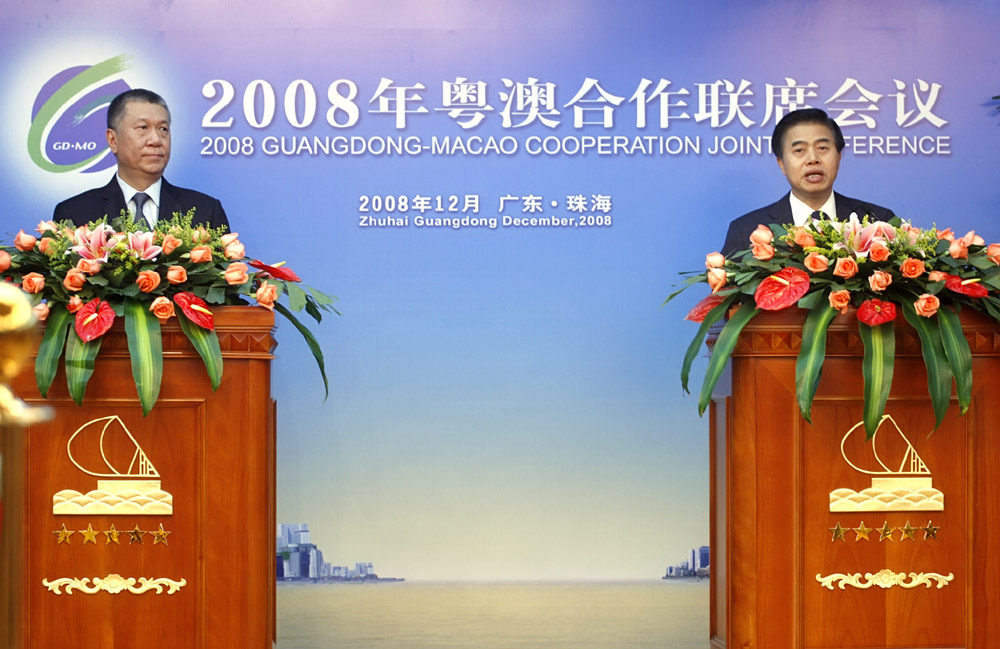 Macau, China, 5 Dec – The governments of Macau and the Chinese province of Guangdong said Thursday in Zhuhai that they would put together a working group to study the development of Hengqin island, located in front of Taipa and Coloane islands in Macau.
Hengqin occupies an area of 86 square kilometres, the largest of the 146 islands that make up the municipality of Zhuhai. It has an area three times the size of Macau but a population of 6,500, against 540,000 on the former Portuguese territory.
The announcement was made by the Chief Executive of the Macau, Edmund Ho Hau Wah, at the end of the Guangdong-Macau Cooperation Joint Conference 2008, where the governor of Guangdong, Huang Huahua, took part in the signing of eight bilateral cooperation agreements.
In a joint press conference, Ho said that Macau and Zhuhai have established development plans for Hengqin island, which will be announced in 2009 as soon as they get approval from the local government.
The Chief Executive also said that he believes that the development of the island represents a new area for growth and for diversifying Macau's economy in the long-term.
Ho said he hopes to start the planned projects on the island very soon, though noted however that the development of Hengqin island will be carried out in stages, considering its large size.
Of the 86 square kilometres of the island, which consists of bays with sandy beaches and rolling hills, only 53 can be developed, as the remainder is made up of mountainous areas that are difficult to access.
As previously reported by MacauNews, Zhuhai officials met on 12 October and agreed they would accelerate the development of Hengqin together with Hong Kong and Macau.
Zhou Guanhao, politically responsible for the economic development of Hengqin, said that Hengqin was of great strategic significance in deepening cooperation between Zhuhai and Macau.
Meanwhile, Macau Post Daily reported today that the government of Guangdong signed an agreement with the Chime Long Group, owner of the Panyu Safari Park, near Guangdong's capital Guangzhou, to create a theme park in Hengqin.
The newspaper said that the Chinese group, headquartered in Guangzhou and linked to the tourism industry, is going to invest 5 billion yuan (US$727 million) to build a five square-kilometre aquatic park, to be finished in 2012.
The island of Hengqin is linked to Macau via the Lotus Flower Bridge, which crosses the area between the islands of Taipa and Coloane. Hengqin is currently under development for the casino and entertainment sectors and its borders are only open during the daytime.
In October, 2005, Las Vegas Sands Corp, which owns casinos and hotels in Macau, announced it signed an agreement in San Francisco with Zhuhai and Guangdong officials to invest US$1 billion on a resort in Hengqin, occupying 5.2 square kilometers on the island of Hengqin, but the project never materialised.
(MacauNews)