'Macao Week in Sichuan • Chengdu' roadshow launches today
'Macao Week in Sichuan • Chengdu' roadshow launches today

Link copied
RMB 110 million in special travel deals on offer at the five-day event which aims to encourage mainlanders to visit Macao during Golden Week.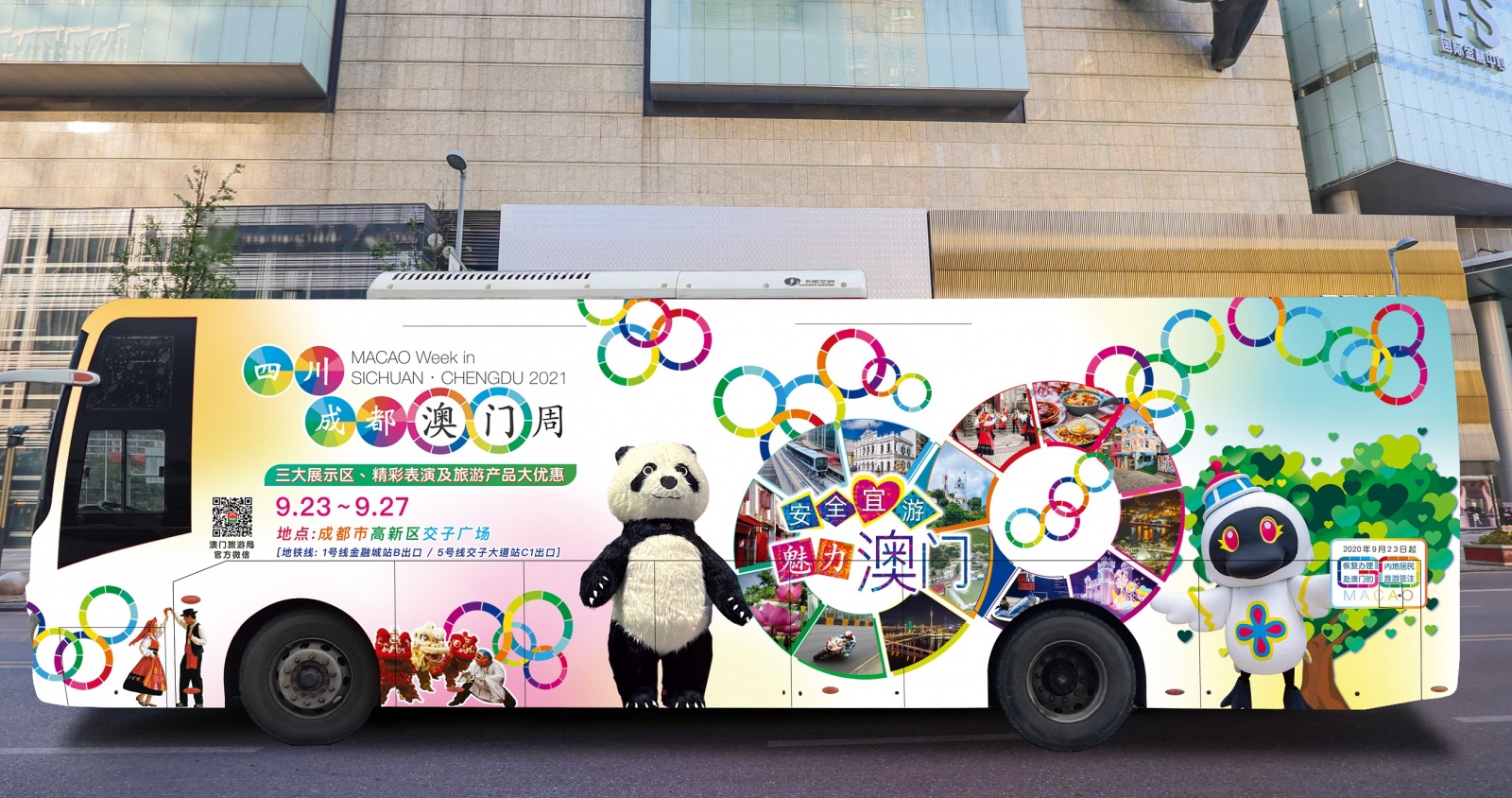 Tourism officials are pulling out all the stops to promote Macao in a five-day roadshow that launches today.
The "Macao Week in Sichuan • Chengdu" roadshow will be staged at Jiaozi Plaza, Hi-tech Industrial Development Zone in Chengdu until 27 September, with a grand opening ceremony tomorrow.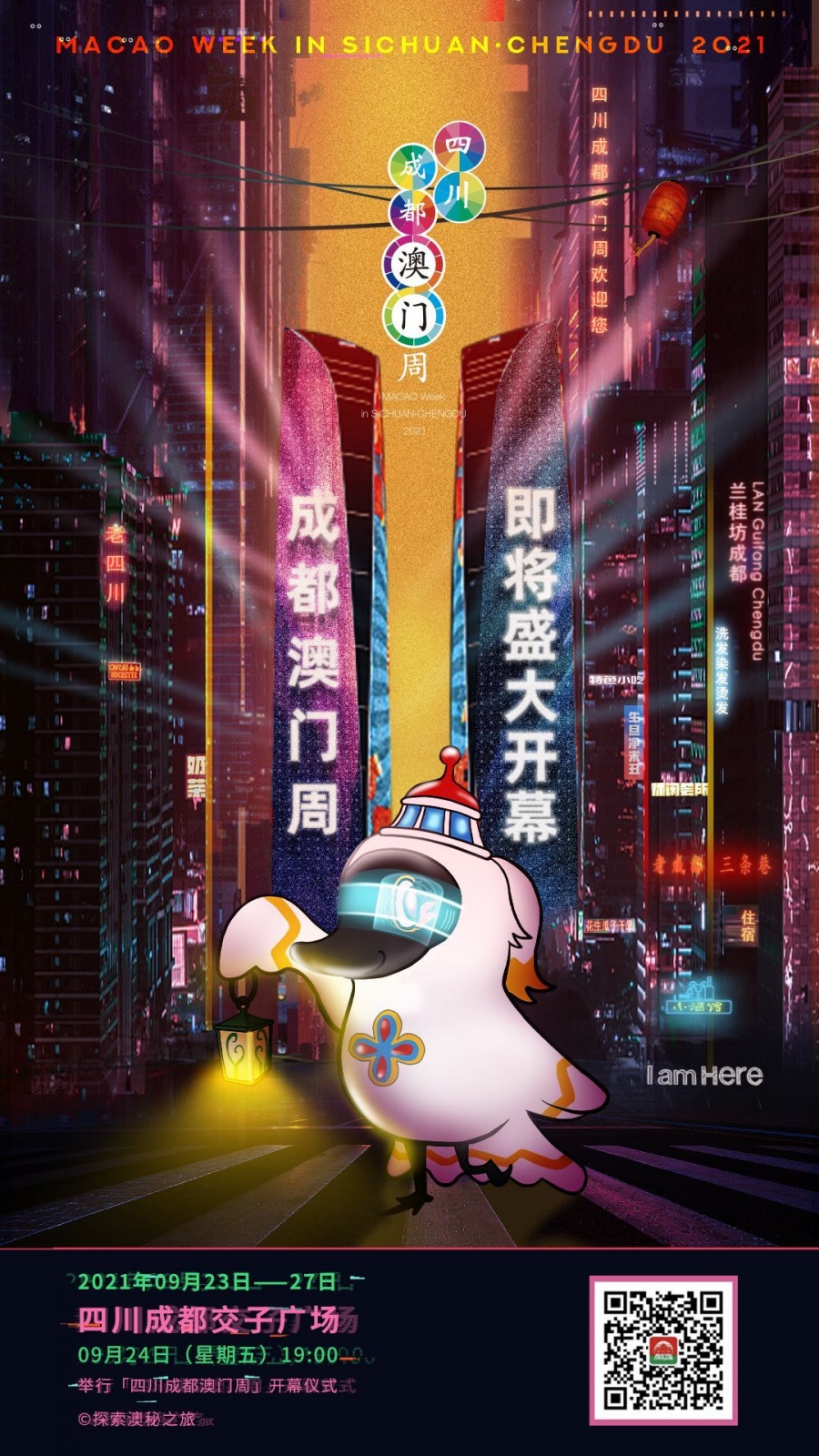 Various promotions are billing Macao as a safe and quality destination to encourage mainlanders to visit during National Day Golden Week. To kick off the grand opening, a 3D animation commercial will be projected on the Twin Towers of Tianfu International Financial Centre.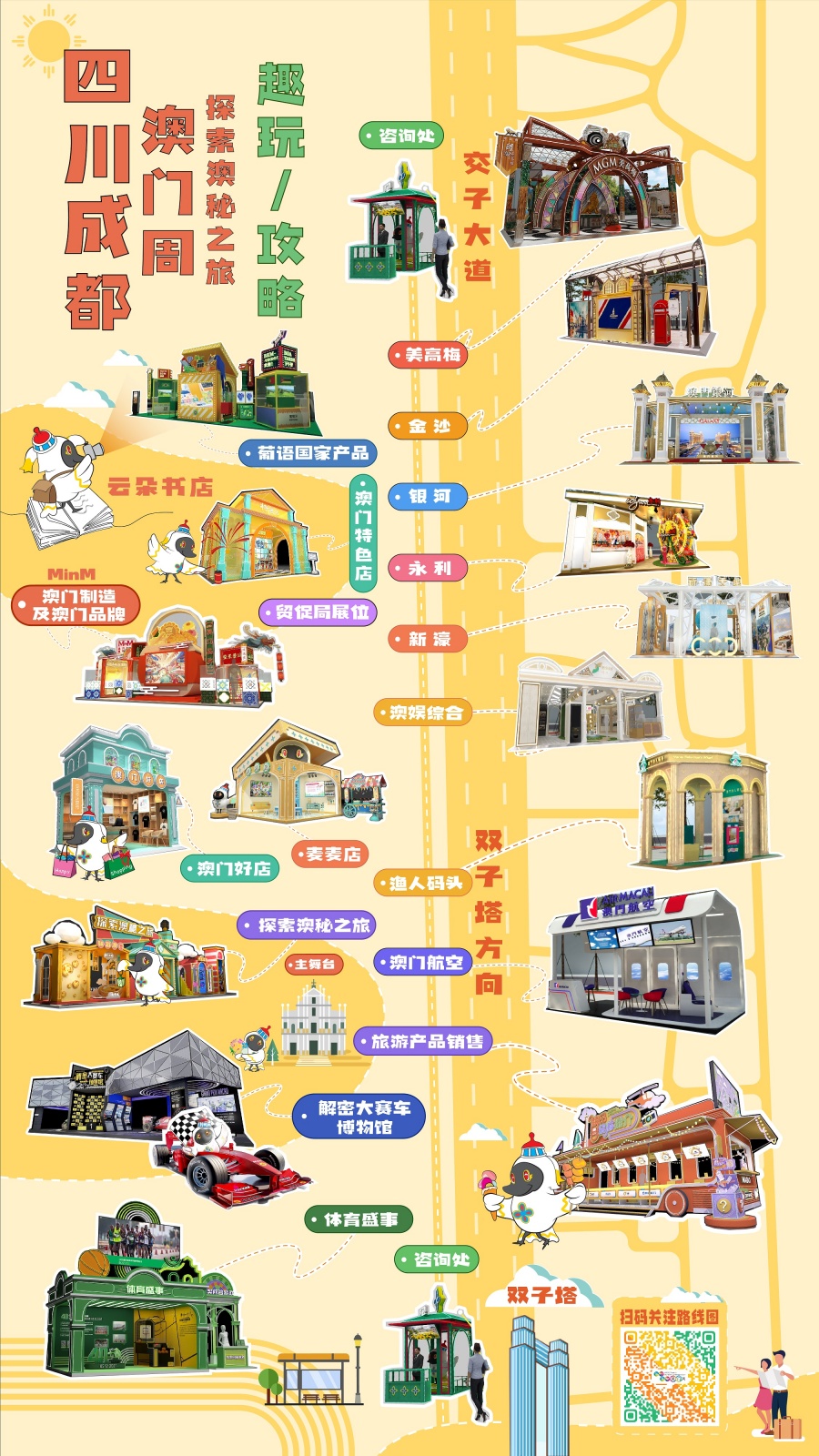 Buses carrying creative promotion designs will drive through popular districts in Chengdu several times per day, including Martial Marquis Memorial Temple, Kuanzhai Alley, Chunxi Road and Taikoo Li.
The event will offer more than RMB 110 million in special travel offers for residents. As one of the highlights, the RMB 99 Macao Blind Box will randomly offer deals on hotel accommodation, air tickets, tourist attractions, dining, signature products and travel photoshoot packages among others.
During the roadshow, individuals who follow Macao Government Tourism Office's WeChat official ID can each obtain a gift at the tourist information counter. 
Spectators who take photos at any of the showcase zones, and use the hashtag "Macao Week in Sichuan • Chengdu" when sharing the photos with friends on social networks such as WeChat, Sina Weibo and Douyin, can obtain a souvenir at the tourist information counter.
Online the organisers have partnered with various online travel agencies to spotlight the roadshow and Macao travel offers, while leveraging the influence of different KOLs in the mainland.
The roadshow is jointly organised by the Secretariat for Economy and Finance of Macao, Chengdu Municipal People's Government and the Hong Kong and Macao Affairs Office of Sichuan Province.
As at previous instalments of the Macao Week series in the mainland earlier this year, all six of the city's gaming operators will take part in this event.