Macao to welcome Year of the Rabbit with parade, float show and fireworks
Macao to welcome Year of the Rabbit with parade, float show and fireworks

Link copied
Celebrations start on 22 January; float show to embrace rabbit's image of agility, intelligence, activity, luckiness and love of challenge.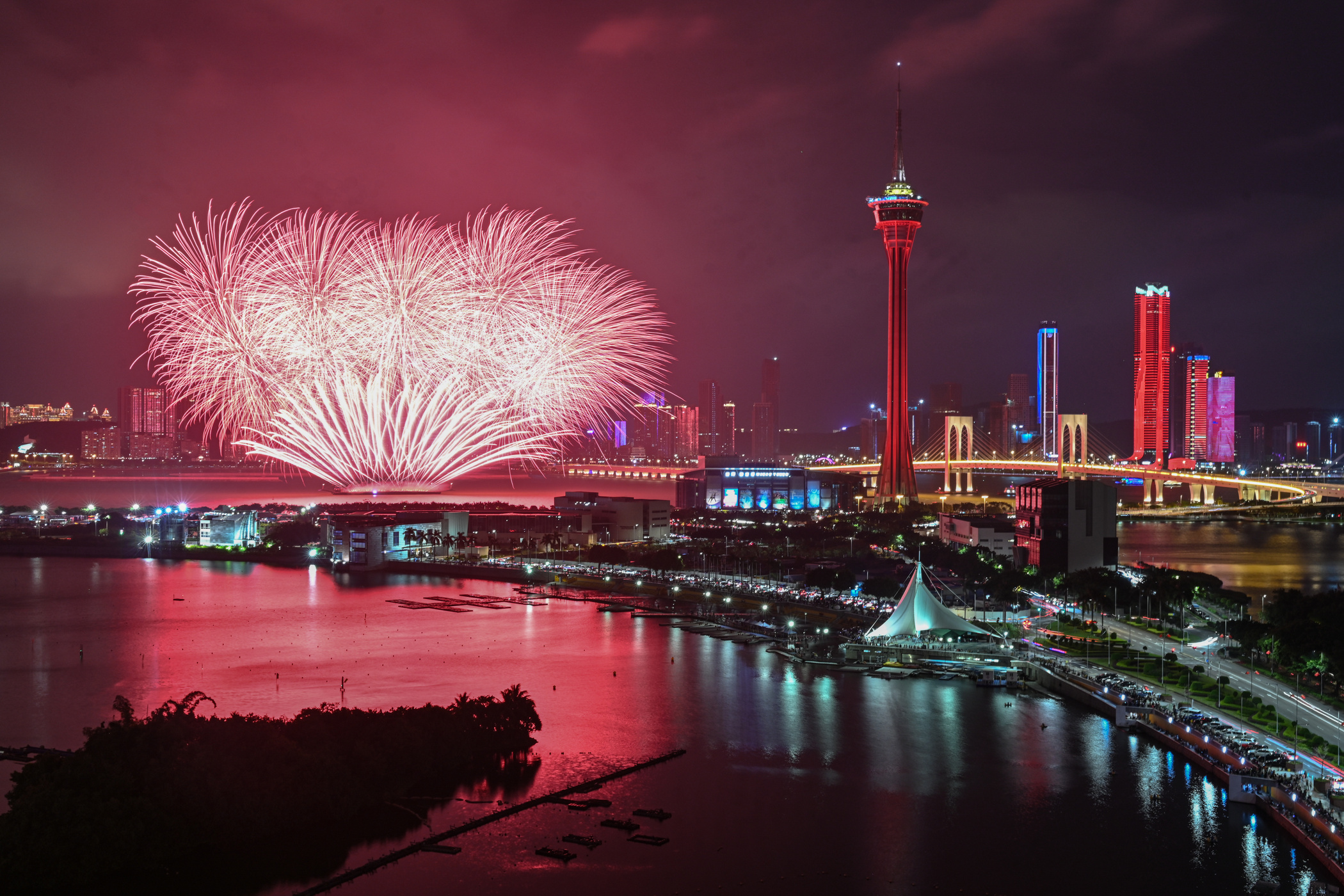 Tourism officials are pulling out all the stops to ensure Macao celebrates Chinese New Year (CNY) in style so both residents and visitors can join the fun.
The Macao Government Tourism Office (MGTO) said it will stage a Golden Dragon parade on 22 January, the first day of CNY, to welcome the lunar new year. 
During the parade, traditional characters such as Caishen (God of Wealth), the gods of the three stars – Fuk (Good Luck), Luk (Happiness) and Sau (Long Life), the zodiac Rabbit, the Golden Boy and Jade Girl, MGTO mascot Mak Mak and dragon and lion dancers will travel through Macao to send Lunar New Year greetings to residents and tourists.
Adopting the rabbit's image of agility, intelligence, activity, luckiness and love of challenge, this year's float show will take Year of the Rabbit as its main theme.
Promoting the diversified development of Macao's industries, boosting economic vitality, prosperity and healthy tourism, the Rabbit Jump Happy Chinese New Year 2023 Float Show will be held on the third and the seventh days of the CNY, on 24 and 28 January, taking in the city centre and the northern district, with the opening ceremony taking place at 8 pm on 24 January followed by a float parade and artistic performance.
The seventh day of CNY is known as Everyone's Birthday or People's Day.
Two 15-minute firework displays are slated for 24 and 28 January at 9:45 pm by Macau Tower. Another firework display will also take place at 9 pm on the Lantern Festival on 5 February to create a memorable CNY holiday.
The floats from the show will be exhibited at the Macau Science Museum in Nape from 25-27 January and in Praça do Tap Seac from 29 January to 12 February, The Macau Post Daily reported.