Light Up Macao Drone Gala set to become an annual event
Light Up Macao Drone Gala set to become an annual event

Link copied
More than 1 million online and onsite spectators propel gala to front rank of city's tourist attractions.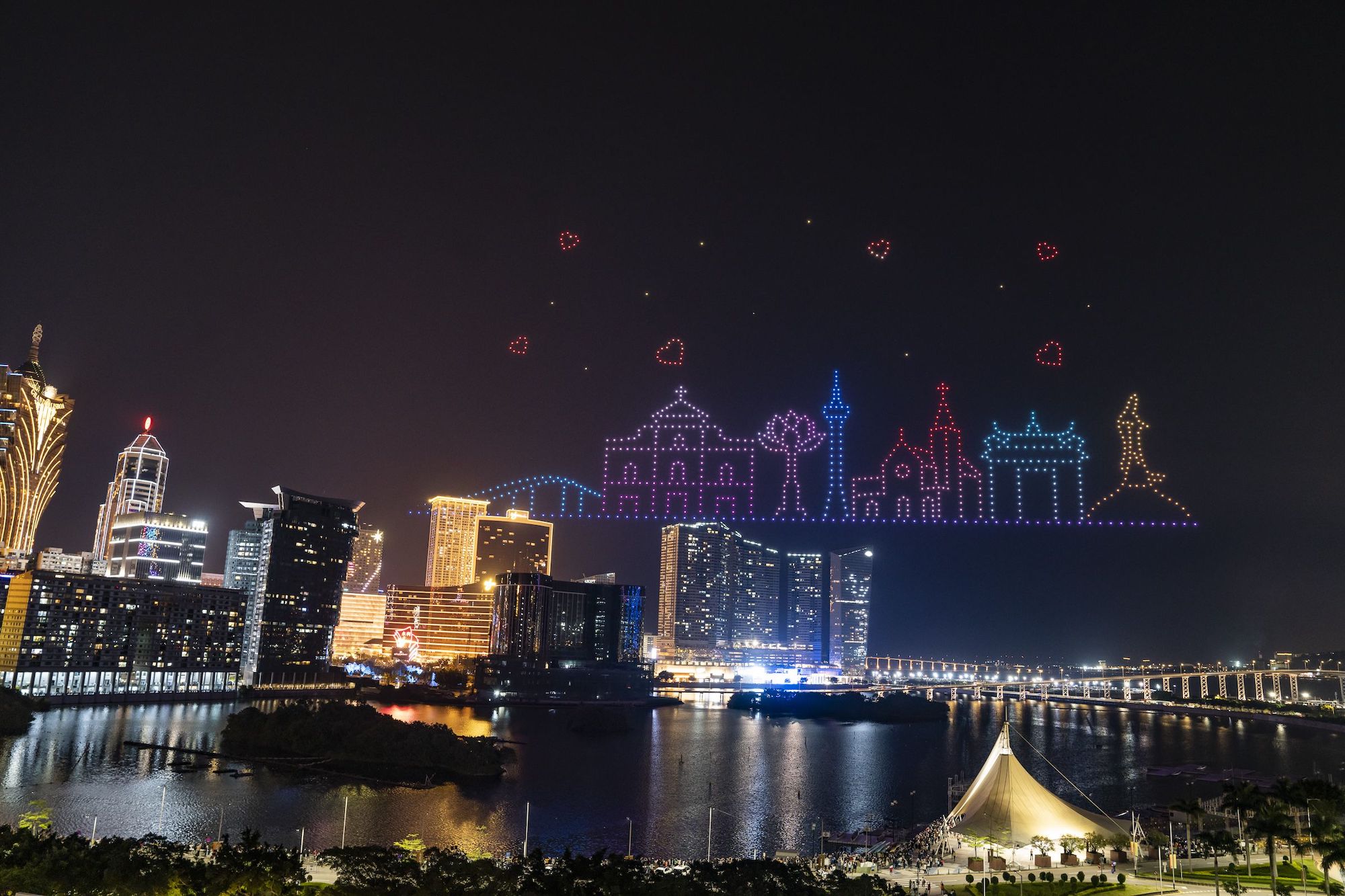 The Light Up Macao Drone Gala is set to become an annual event after this year's extravaganza attracted more than 100,000 onsite spectators and almost 950,000 views on social media platforms.
Themed Macao For All Seasons, the drone shows took place over the Golden Week Labour Day Holidays, with around 103,000 onsite spectators recorded over the four-night drone show. There was an average of about 26,000 spectators per night, the Macao Government Tourism Office (MGTO) said.
For those unable to view the shows onsite, the eight drone shows were made available with a live broadcast via the MGTO's official WeChat channel and Weibo account, and its Facebook pages Stopover Macao and Experience Macao.
The MGTO noted that preliminary figures showed nearly 950,000 spectators watched the shows on the social media platforms, which garnered positive feedback and likes. An online prize game attracted nearly 49,000 participants.
The MGTO said that the drone gala will be developed into one of the city's annual events to enrich the choice of night-time entertainment for residents and visitors, aiming to further integrate the drone shows across the tourism + events and tourism + technology fields, The Macau Post Daily reported.