Japanese tourists in Macau up by 16.6 percent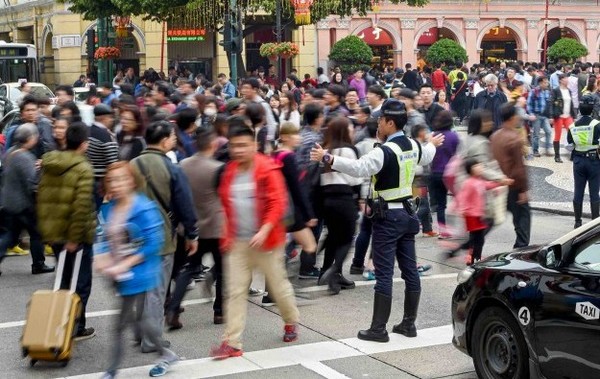 While there have been mixed results in the number of visitors to Macau, there has been strong growth in tourists from certain key markets such as Japan, which saw an increase of 16.6 percent year-on-year.
Other strong performers include Hong Kong and Taiwan, up by 6.8 percent and 5.6 percent respectively.
Information from the Statistics and Census Service (DSEC) indicated that visitors from mainland China decreased by 1.4 percent year-on-year to a total of 1,572,868. Of that figure, the biggest contributors by province were Guangdong (671,672), Fujian (73,622) and Hunan (64,569) provinces. Visitors from the Republic of Korea declined by a striking 22.6 percent to 36,223.
Outside of Asia, long-haul visitors to Macau registered year-on-year increases from markets such as the United Kingdom and Canada, and declines in tourists from the United States and Australia.
Analyzed by mode of transport, visitor arrivals by land increased by 2.3 percent year-on-year, with those arriving via the Border Gate up 0.2 percent, while those entering via the Cotai Checkpoint rose by a remarkable 26.5 percent. Visitor arrivals by sea fell by 1.7 percent year-on-year, with those arriving via the Outer Harbor dropping by 3.5 percent, while those via the Provisional Ferry Terminal in Taipa rose by 2.6 percent. Tourist arrivals by air declined by 2.4 percent year-on-year.
Aggregate visitor arrivals totaled 2,415,499 in September 2015, up marginally by 0.4 percent year-on-year. In the first three quarters of 2015, visitor arrivals were down 2.9 percent compared to the same three quarters of 2014.
(macaunews/macaudailytimes)