International Travel (Industry) Expo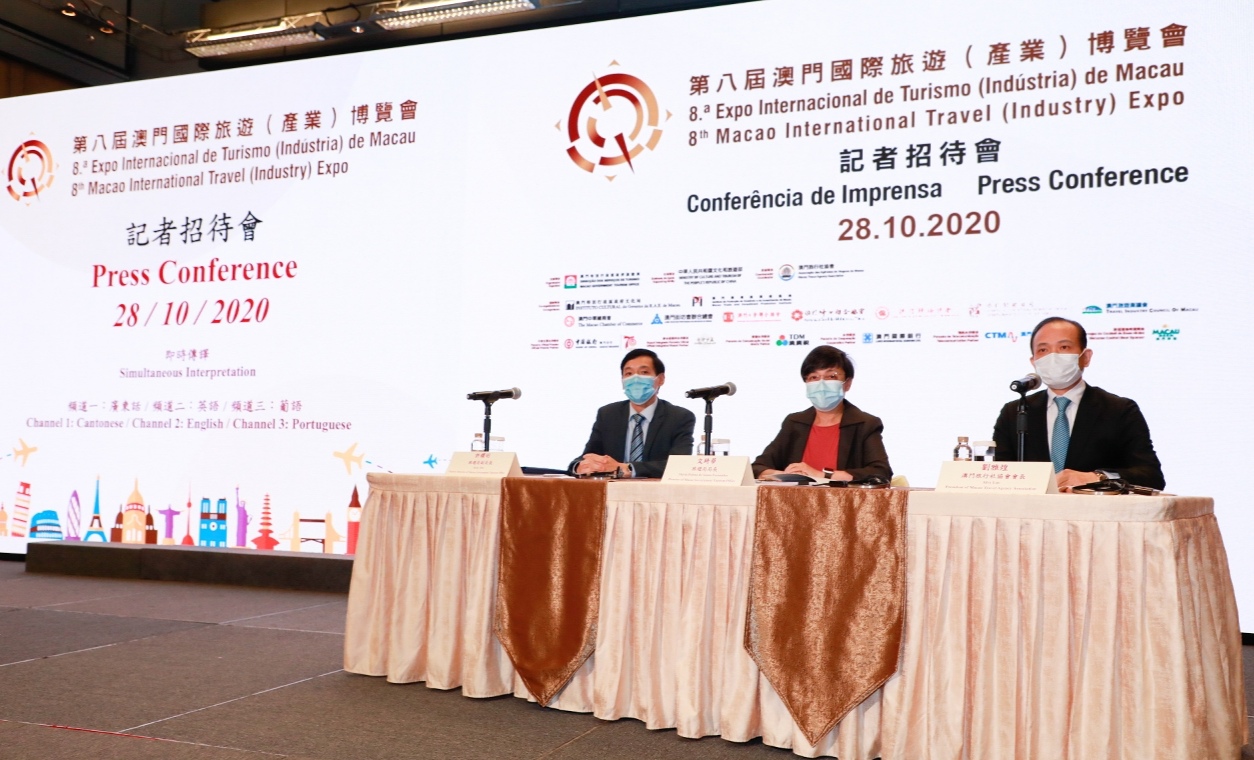 The 8th Macao International Travel (Industry) Expo (MITE) will be held at The Venetian's Cotai Expo from 6-8 November, according to a Macao Government Tourism Office (MGTO) statement provided on Wednesday during the press conference.
The statement said that the expo would bring together physical and virtual exhibitions for the first time, adding that there will also be a debut of the Pavilion of Macao's "Distinctive Shops".
The statement also said that six major highlights will be unveiled to bolster Macao's tourism industry to spur the tourism sector's economic revival.
According to the statement, the six major highlights include local and mainland tour products for sale, a so-called Community Cultural Creative Achievement Exhibition, and a Mak Mak Pavilion.
Mak Mak is the MGTO's mascot for the local tourism industry.
(The Macau Post Daily/Macau News)
PHOTO © Government Information Bureau (GCS)