Hotel guests in Macau rise 16 per cent in June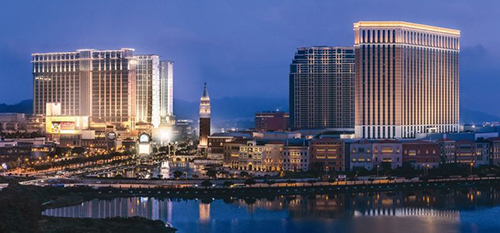 Macau's hospitality industry recorded 935,000 guests last month, a 16.5 per cent increase year-on-year, the Statistics and Census Bureau (DSEC) said Thursday.
Guests from the mainland (583,000), Hong Kong (145,000) and Taiwan (44,000) accounted for 82.6 per cent of all hotel guests.
Guests' average length of stay remained unchanged from June last year at 1.4 nights.
The industry's average occupancy rate rose 6.6 percentage points year-on-year to 82 per cent.
The number of hotels stood at 105 at the end of June, when the number of guestrooms totalled 32,000, around 2,500 rooms more than a year earlier.
Guestrooms at 5-star hotel accounted for 65.6 per cent of the total.
In the first half of the year, the number of hotel guests rose by 12.8 per cent year-on-year to 5.44 million.
(Macau News / The Macau Post Daily)