Hong Kong-Macao Helicopter Service Resumes Operation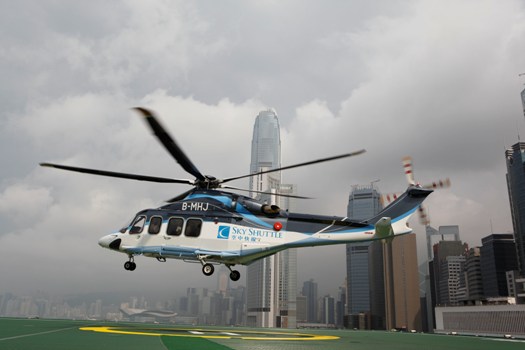 Macau, China, 8 Jul – Sky Shuttle' helicopter flight service between Hong Kong and Macao resumed operation Wednesday, after being suspended for four days due to a helicopter accident.
The Macao Civil Aviation Authorities (AACM) confirmed that it has approved the airline's request to resume its helicopter service Wednesday morning after reviewing a document submitted by the airline, which listed the safety measures adopted by the company.
Mechanical problem caused an Italian-made AW-139 helicopter of the airline, which was registered as Sky Shuttle Helicopters in Hong Kong, made a forced landing in waters of Hong Kong's Victoria Harbor last Saturday.
Two pilots and 11 passengers were on board the helicopter when the accident occurred, but none of them was severely injured, according to the AACM. The airline's helicopter service was then suspended.
The airline has said that it has also been approved by Hong Kong's aviation authorities to resume its helicopter service.
(MacauNews)