Grand Lapa to be renamed Artyzen Grand Lapa Macau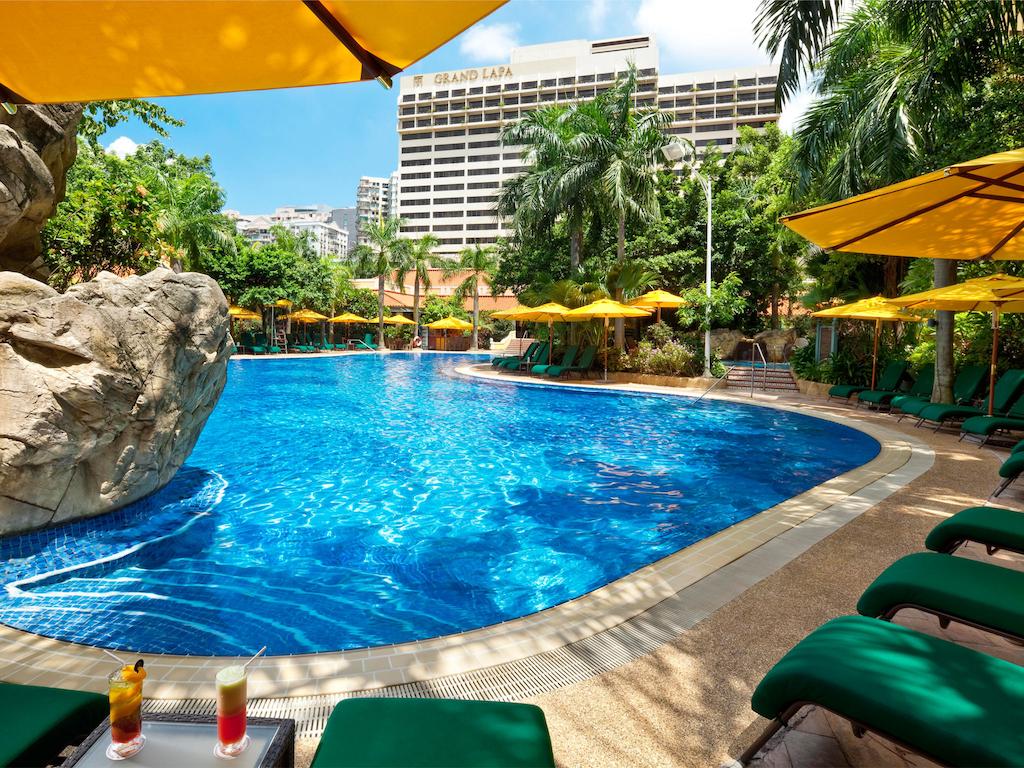 Grand Lapa Macau hotel, formerly the Mandarin Oriental, will be rebranded "Artyzen Grand Lapa Macau" on 1 January.
The announcement was made yesterday by Artyzen Hospitality Group Area Vice President Macau Operations Rutger Verschuren during a Christmas lighting ceremony at the hotel in the Outer Harbour.
Speaking to reporters at Wednesday's event, Verschuren said that the change in name was part of the group's effort to rebrand the hotel when it took over management in 2014, after which the hotel facilities and guestrooms were refurbished.
The property opened in 1984 as Excelsior, after which its name was changed to Oriental, then Mandarin Oriental, before eventually becoming Grand Lapa Macau in 2009. It was managed by the Mandarin Oriental Hotel Group until January 2014.
Artyzen Hospitality Group is a subsidiary of Shun Tak Holdings Limited, which was founded by the late gaming mogul Stanley Ho Hung-sun whose daughter Pansy Ho Chiu-king is the managing director of the Hong Kong-listed company.
Verschuren, who is also general manager of Artyzen Grand Lapa Macau, said that the new name would mark a new chapter for the hotel, which has been serving the city for over three decades "through thick and thin."
As to what the "rebranding" involves under the new name, Verschuren said he could not reveal too much yet.
He also pointed out that as the hotel does not have any casinos, unlike most other hotels in the city, it was extra difficult for them in business terms this year because of the impact from the Covid-19 pandemic, and many aspects were being put under cost-control measures, including sacrificing its usual real Christmas tree from the US or Canada due to expensive logistics costs particularly during the pandemic. Instead the hotel has built a 3.5-metre tall "Christmas tree" made of over 700 gingerbread men biscuits, diffusing a markedly spicy and woody aroma around the lobby for the festive season.
Earlier this year, the property was among the city's various hotels booked by the government for medical observation and quarantine purposes in its fight against the pandemic.
(The Macau Post Daily/Macao News)
Photo by Booking.com